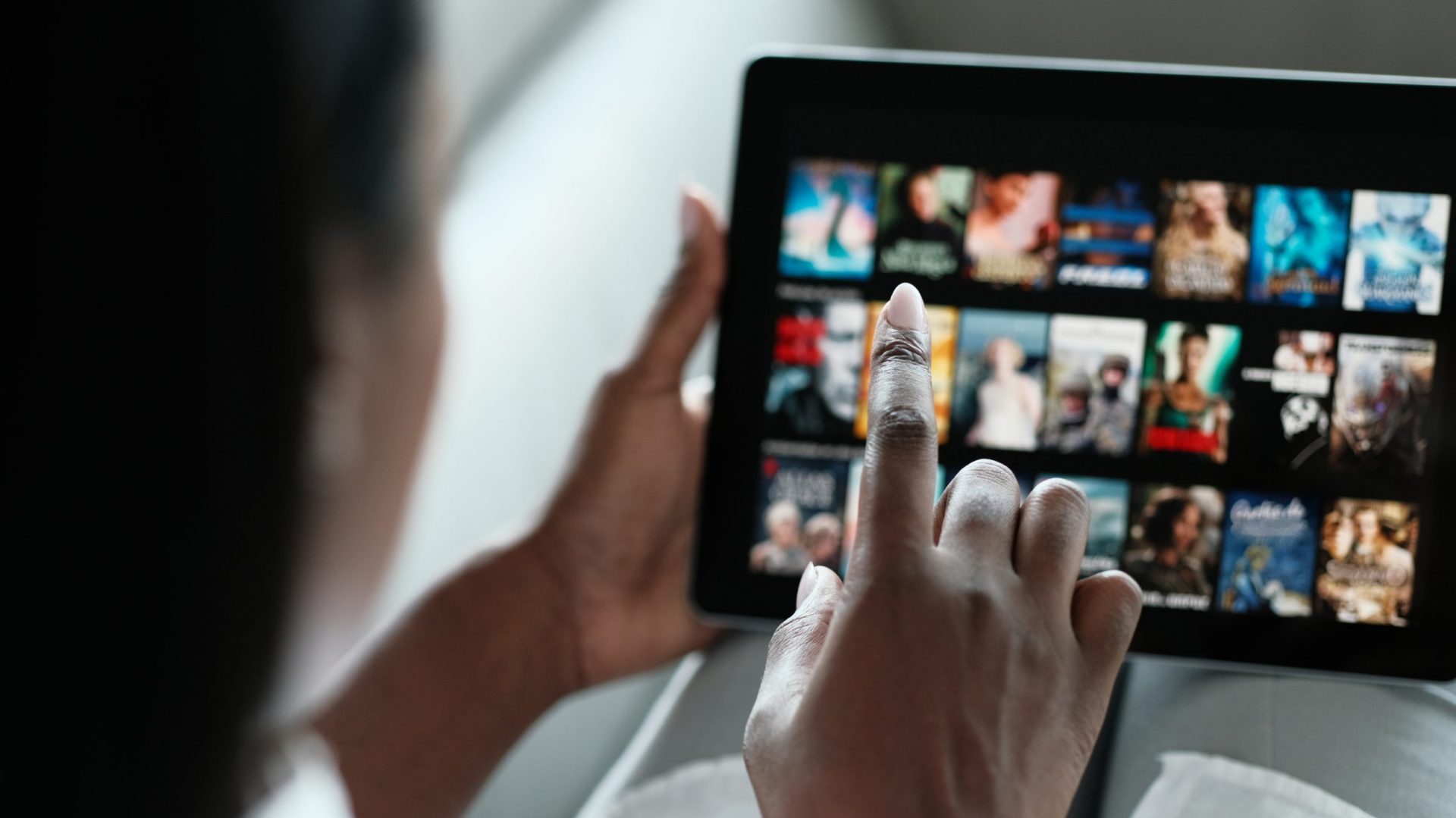 New investors
It is possible for you to trade (buy and sell) ZOO shares very easily through your bank, over the phone or the internet. A company you engage to perform share trades on your behalf is known as a stockbroker.
If you are interested in buying ZOO shares then the first thing you need to do is decide what type of broker you want. If you plan to build up a portfolio of shares and want help with your investments you might be best suited to a full advisory service, where the broker will look at your individual circumstances and devise a strategy specifically to suit your needs, monitor your investments and make suggestions on buying and selling shares. Some may even buy and sell shares for you without asking for your approval first. This service, known as discretionary broking, is highly tailored and, unsurprisingly, can prove expensive.

These days most people are prepared to do their own research, which, after all, is half the fun of investing. If you are in this camp and wish to buy ZOO shares you need to look for an "execution only" stockbroker. Execution only means that the broker will simply take your order and execute it for you. These brokers cannot legally offer you any advice on your decisions and to keep costs down usually operate over the phone or the internet. This does not, however, mean they will not provide you with any tools to help you make the best investment decisions. Many execution only brokers, particularly the larger firms, offer all kinds of research and online tools for everyone from the novice to the real expert.

While telephone and internet services may give you access to instant dealing, completing your deal takes a little longer. By law all share deals have to be 'settled' three days from when they were struck. Deals can be settled so quickly because shares can now be held electronically rather than in paper form but this form of ownership has its downsides. Your shares are held in what is known as a nominee account managed by your broker and the name of the ultimate owner is not known to the company. This means there can be no direct communication between you and the company and you must rely on the broker to pass on annual reports and dividends. You can still get the certificate if you really want it but you might have to pay an extra fee when you trade and settling your deal might take longer, perhaps 10 days.

You can get the best of both worlds by becoming a personal member of CREST (https://www.euroclear.com). This enables you to maintain a direct link with the company whose shares you own and lets you settle your deals in three days. To become a personal member of CREST you need to be sponsored by a corporate user. A number of stockbrokers offer this service.
Dividend Policy
Since its incorporation, ZOO Digital Group plc ("ZOO") has not declared or paid dividends on Ordinary Shares. ZOO anticipates, for the foreseeable future, that it will retain any future earnings in order to fund its business operations, including any expansion of its services and product development.
ZOO does not, therefore, anticipate paying any cash or share dividends on its Ordinary Shares in the foreseeable future.
AGM Details
Annual General Meeting of the Company on 20th September 2022:
| | |
| --- | --- |
| Issued share capital at meeting date: | 88,335,079 |
| Number of votes per share: | One |
ZOO AGM Results Letter 20th September 2022
Registrar Details
Share Registrars Limited
3 The Millennium Centre
Farnham
Surrey GU9 7XX
United Kingdom
Tel: +44 1252 821390
http://www.shareregistrars.uk.com
The following forms are available for download:
Letter of indemnity – use this form if you have lost your share certificate(s)
Stock transfer form – use this form if you wish to transfer your shares to someone else.
Financial Calendar
| | |
| --- | --- |
| Events | Date |
| Half year end | 30 September |
| Half year pre-close trading statement | October |
| Interim results | November |
| Year end | 31 March |
| Full year pre-close trading statement | April |
| Preliminary results | July |
Glossary
The Alternative Investment Market (AIM) is a sub-market of the London Stock Exchange, allowing smaller companies to float shares with a more flexible regulatory system than is applicable to the Main Market. Flexibility is provided by less regulation and no requirements for capitalisation or number of shares issued. The independent FTSE Group maintains three indices for measuring the AIM, which are the FTSE AIM UK 50 Index, FTSE AIM 100 Index, and FTSE AIM All-Share Index.

Usually referred to as the "AIM Rules", these set out the rules and responsibilities in relation to AIM companies and are issued by the London Stock Exchange. The rules are available for download from http://www.londonstockexchange.com/aim.

An AGM is a meeting that public companies are required by law to hold. An AGM is generally held every year to inform members (shareholders) of previous and future activities. It is an opportunity for the shareholders to receive copies of the company's accounts as well as reviewing fiscal information for the past year and asking any questions regarding the decisions the business will take in the future.

In a publicly-held company, an audit committee is an operating subgroup of the Board of Directors, typically charged with oversight of financial reporting and disclosure. Committee members are drawn from members of the Company's board of directors, with a Chairperson selected from among them.

Blu-ray Disc (also known as Blu-ray or BD) is an optical disc storage medium. Its main uses are high-definition video and data storage. The disc has the same physical dimensions as standard DVDs and CDs.

The name Blu-ray Disc is derived from the blue laser used to read and write this type of disc. Because of the beam's shorter wavelength, substantially more data can be stored on a Blu-ray Disc than on the DVD format, which uses a red laser.

A Blu-ray Disc can store 50 gigabytes, almost six times the capacity of a DVD. Blu-ray Disc was developed by the Blu-ray Disc Association, a group representing makers of consumer electronics, computer hardware, and motion pictures. ZOO is a member of the Blu-ray Disc Association.

Captions are a text version of the spoken part of TV and movie. They are in the language of the medium rather than a translation to another language.

Captions can either be open or closed. Closed captions can be turned on or off with the click of a button. Open captions are different from closed captions in that they are part of the video itself and cannot be turned off.

This is the unique reference number that appears on a share certificate. Shareholders should reference this number in any communications with our Registrars.

This is a set of principles of good corporate governance and provides a code of best practice aimed at companies listed on the London Stock Exchange. It is overseen by the Financial Reporting Council and its importance derives from the Financial Services Authority's Listing Rules.

The Listing Rules require that public listed companies disclose how they have complied with the code, and explain where they have not applied the code. Private companies are also encouraged to conform; however there is no requirement for disclosure of compliance in private companies or AIM listed companies.

The Companies Act 1985 is an Act of the Parliament of the United Kingdom of Great Britain and Northern Ireland, enacted in 1985, which enables companies to be formed by registration, and sets out the responsibilities of companies, their directors and secretaries.

The Act was a consolidation of various other pieces of company legislation, yet it is just one component of the rules governing companies in England and Wales and in Scotland. A company will also be governed by its own Memorandum and Articles of Association.

The Companies Act 2006 has superseded the Companies Act 1985, although parts of the 1985 Act remain in force until it is repealed in the final implementation order, currently scheduled for 1 October 2009.

Many important parts of the Act have already been brought into force, including those on meetings and resolutions and on company directors and secretaries.

Common or preferred stock shares that are used as collateral to secure a loan from another party are known as "loan stock". The loan will earn a fixed interest rate, much like a standard loan.

A loan stock is called convertible if the loan stock can be directly converted to common shares under specified conditions and with a pre-determined conversion rate.

London Stock Exchange Main Market listed issuers are required to comply with the Disclosure and Transparency Rules.

Designed to enhance transparency in European capital markets, the Rules establish minimum requirements in relation to Periodic financial reporting, the disclosure of major shareholdings in issuers whose securities are admitted to trading on a regulated market in the EU, and mechanisms for how this information is to be stored and disseminated.

Dividends are payments made by a company to its shareholder members. When a company earns a profit or surplus, that money can be put to two uses: it can either be re-invested in the business (called retained earnings), or it can be paid to the shareholders as a dividend.

Dubbing is the art of replacing original dialogue in TV and movie content with localized recordings.

Dubbing TV and movie content is a complex process as voice artists must retain the meaning, timing and mood of the original content.

Recording of sounds for the movie in original language is called voice-over. In voice-over, the original actors record their dialogues in a recording room. In dubbing, an artist records the dialogues in local language.

DVD (also known as "Digital Versatile Disc" or "Digital Video Disc") is a popular optical disc storage media format. Its main uses are video and data storage. Most DVDs are of the same dimensions as compact discs (CDs) but store more than six times as much data.

Variations of the term DVD often describe the way data is stored on the discs: DVD-Video discs refer to properly formatted and structured video content.

The DVD format was developed by the DVD Forum, a group representing makers of consumer electronics, computer hardware, and motion pictures. ZOO is a member of the DVD Forum.

See 'Electronic Sell Through'.

An Electronic Press Kit (or "EPK") is a press kit equivalent in electronic form. In business, electronic press kits are more commonly referred to as online or electronic media kits. They are used to promote artists and businesses via mass media.

Also referred to as "e-distribution", the term is used in relation to electronic distribution, usually over the public internet, of digital data files. It is becoming increasingly popular as a way to deliver video programming to consumers, such as through Apple's iTunes store www.apple.com/itunes.

An Extraordinary General Meeting, commonly abbreviated as EGM, is a meeting of the shareholders of a company which occurs at an irregular time. The term is usually used where the group would ordinarily hold an AGM, but where an issue arises which requires the input of the entire membership and is too serious or urgent to wait until the next AGM.

The articles of association of a company, often simply referred to as the articles, are the regulations governing the relationships between the shareholders and directors of the company, and are a requirement for the establishment of a company under the law of the United Kingdom and many other countries. Together with the memorandum of association, they form the constitution of a company.

The equivalent in the United States is Articles of incorporation. Articles of association typically cover the issuing of shares (also called stock), the different voting and dividend rights attached to different classes of share, restrictions on the transfer of shares, the rules of board meetings and shareholder meetings, and other similar issues.

The Companies Act 2006, which received Royal Assent on 8 November 2006 but will not be fully implemented until October 2009, provides for a new form of model articles of association for companies incorporated in the United Kingdom. Under the new legislation, the articles of association will become the single constitutional document for a UK company, and will subsume the role currently filled by the separate memorandum of association.

The nominal value of a share is the issue value of the share – it is the value written on the share certificate that all shareholders will be given by the company in which they own shares. It is usually different from the market value of a share, which is the price that a share is being sold on the stock exchange.

Also referred to as "Nomad", this is a firm or company which has been approved by the London Stock Exchange (LSE) as a nominated adviser for the Alternative Investment Market (AIM).

The Nomad project manages the admission of new issues to AIM and also acts as the effective regulator. Typically the Nomad is a firm of investment bankers with experience of bringing companies to the market. The Nomad performs this regulator role under licence from the LSE. This unique situation arises largely because the AIM is an exchange regulated market.

The broking firm for companies listed on the Alternative Investment Market (AIM) which brings buyer and sellers of the company's shares together.

Ordinary shares are also known as equity shares and they are the most common form of share in the UK. An ordinary share gives the right to its owner to share in the profits of the company (dividends) and to vote at general meetings of the company.

Ordinary shareholders can vote on all of the issues raised at a general meeting of the company including appointment of directors and auditors, whether to accept the dividend proposed, changes to the company's constitution (memorandum and articles of association).

OTT stands for 'over-the-top'. The term is used for the delivery of TV and movie content via the internet, without requiring users to subscribe to a traditional cable or satellite pay-TV service.

OTT does not mean free, as the term encompasses services such as Netflix, Amazon, iTunes and HBO Now.

The process of adapting content where text and symbols in one language are replaced with those in another.

Registrars manage company share registers on their behalf. They are responsible for ensuring the shareholder details are recorded accurately.

The purpose of the Remuneration Committee is to ensure that the executive directors of the company and other senior executives are fairly, but responsibly, rewarded for their individual contribution to the overall performance of the Company, and to demonstrate to shareholders that the remuneration of the executive directors and other senior executives of the group is set by a committee of the Board whose members have no personal interest in the outcome of the decisions of the Remuneration Committee and who will have due regard to the interests of shareholders.

An option is a contract written by a seller that conveys to the buyer the right — but not the obligation — to buy (in the case of a call option) or to sell (in the case of a put option) a particular asset, such as shares of stock.

In return for granting the option, the seller collects a payment (the premium) from the buyer. An important class of options is employee share options, which are awarded by a company to its employees as a form of incentive compensation.

Subtitles are translations for people who don't speak the language of the medium – accompanying foreign films for example. Standard subtitles assume the viewer hears the audio.

Subtitles for the Deaf and Hard of Hearing are written for viewers who may not be able to hear the audio. SDHH contain information about background sounds and speaker changes, along with a translation of the script.

Subscription video on demand (SVOD) refers to a service that gives users unlimited access to a wide range of programs for a monthly flat rate. The users have full control over the subscription, and can decide when to start the program. They can also pause, fast forward, rewind and stop the show as preferred.

Transactional video on demand (TVOD) is a distribution method by which customers pay for each individual piece of video on demand content. For example, a customer would pay a fee for each individual movie or TV show that they watch.

Video on demand (VOD) systems allow users to select and watch/listen to video content on demand. VOD systems either stream content through a set-top box, allowing viewing in real time, or download it to a device such as a computer, digital video recorder, personal video recorder or portable media player for viewing at any time.

A warrant is like an option. It gives the holder the right but not the obligation to buy an underlying security at a certain price, quantity and future time. The security represented in the warrant (usually share equity) is delivered by the issuing company instead of by an investor holding the shares.
Sign up for investor news
ZOO Digital Group plc ("ZOO") has used reasonable efforts to ensure that information on this web site is accurate at the time of its inclusion. However, ZOO makes no representation or warranty concerning such information (and reserves the right to make changes at any time without notice). Any decision based upon such information is the sole responsibility of the visitor.

ZOO accepts no liability for any inaccuracies or omissions in such information or for any loss or damages of whatever kind and however caused through the use of such information.

Nothing contained on this web site shall be deemed to constitute an invitation to invest or otherwise deal in ZOO shares.

The financial information presented on this website does not necessarily comprise full financial statements within the meaning of the Companies Act 1985.

The information made available on this website is provided in accordance with the requirements of the AIM Rules.  Nothing on this website should be taken to constitute an offer of, or the solicitation of an offer of, any shares or other securities of ZOO, whether in respect of any person in the United States of America, its territories or possessions, including the District of Columbia, Canada, the Republic of Ireland, Australia or Japan (the "Excluded Territories") or in any other jurisdiction.  Certain documents may only be viewed by persons who confirm to ZOO that they are not citizens of, or resident, in the Excluded Territories.  None of the shares or securities of ZOO have been or will be registered under the securities laws of any Excluded Territory.