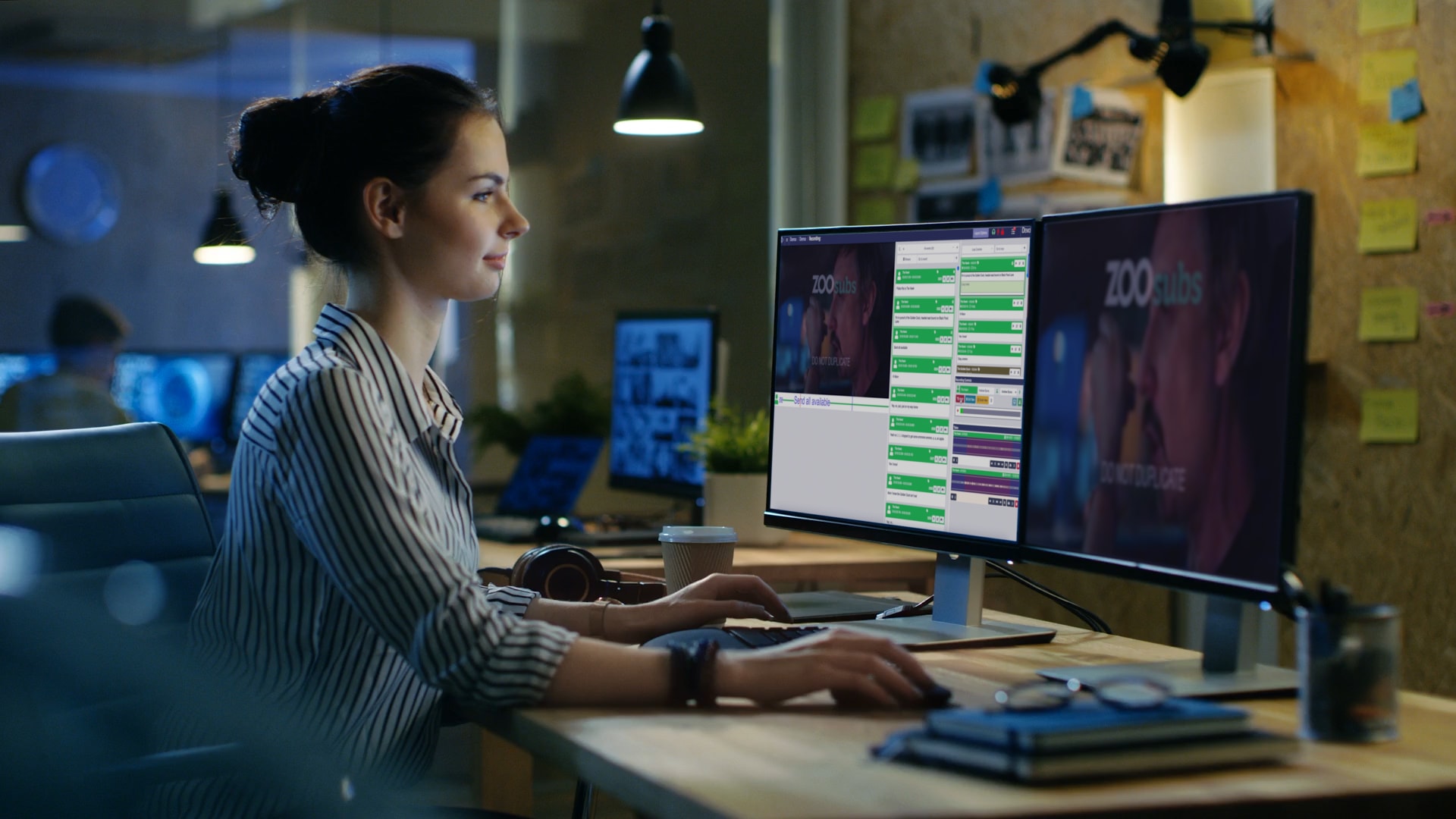 ZOOdubs
Making dubbed audio more authentic and dubbing workflows more efficient.
ZOOdubs makes it easier to create authentic dubbed content – at scale and at pace.
To support the creation of authentic, culturally-representative content, ZOOdubs provides the opportunity for a more diverse group of actors and directors to work securely on projects from all around the world. Real-time, in-platform collaboration ensures dubbing directors and voice actors create perfectly-timed lip-sync and voice over dubbing wherever they are in the world.
ZOOdubs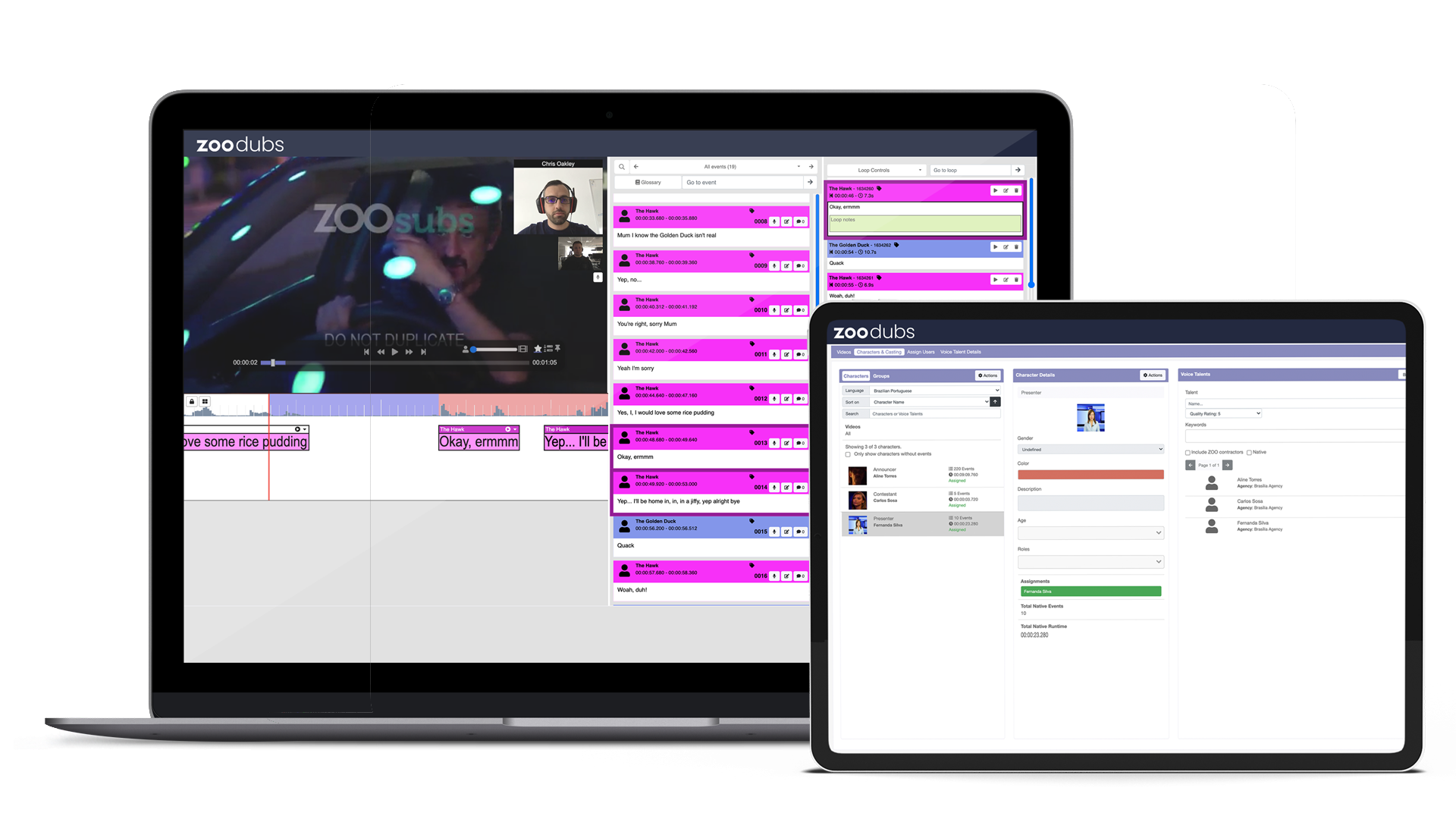 Award-winning end-to-end dubbing platform
The world's most innovative dubbing platform supporting the world's most diverse talent pool.
Dubbing for Today
ZOOdubs is the end-to-end dubbing platform designed for the challenges of today.
High volume. High quality. Delivering OTT content to the world. The cutting-edge platform encapsulates the entire workflow from order to fulfillment – script creation and adaptation, auditioning and casting, session testing, recording and mix QC, AoR management, packaging and delivery. All supporting seamless real-time collaboration with in-built video conferencing tools.