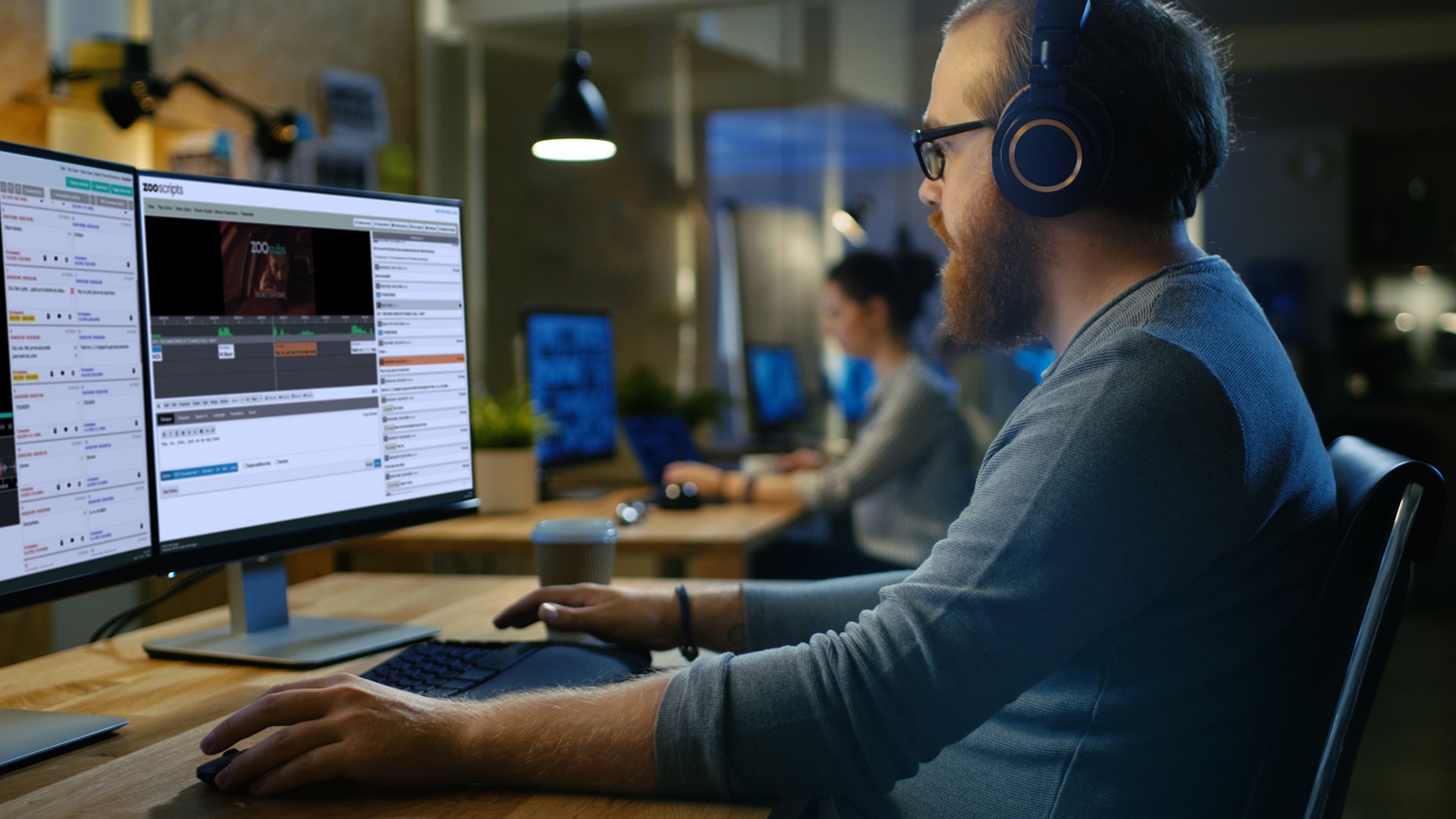 ZOOscripts
Creating one script to rule them all.
Script creation needs to be fast and accurate.
ZOOscripts ingests reference material in all formats to create a reliable, centralized script that flows downstream to all multi-language dubbing and subtitling workflows. Acting as a single source of truth, the script ensures consistency across multi-component, multi-language projects and eliminates process duplication and costly delays.
zooscripts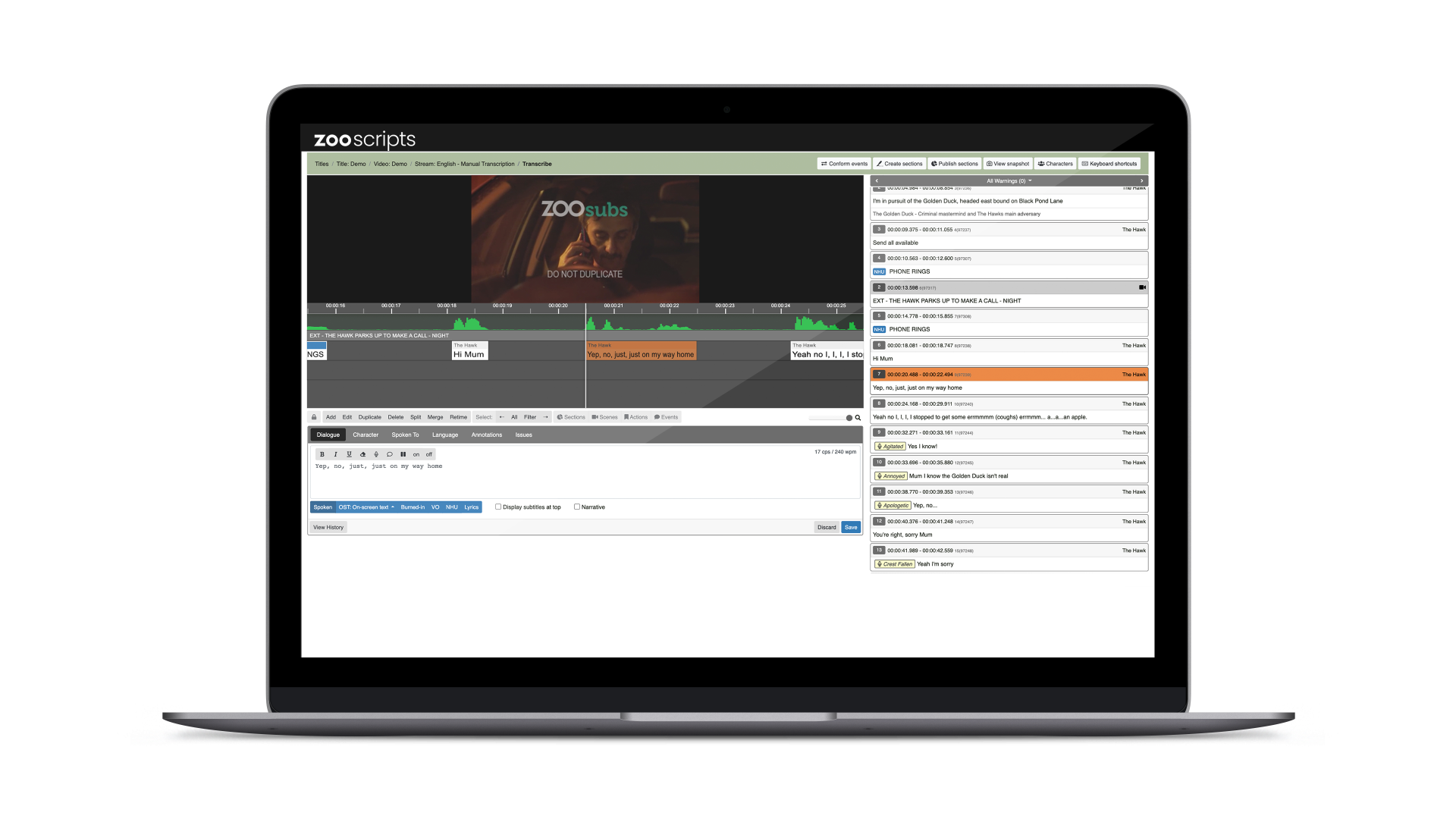 Cloud-based scripting platform
Providing one centralized, accurate script reference for all localization workflows.
Managing change doesn't need to be a challenge.
New additions or alterations can derail deadlines and endanger quality. Within ZOOscripts, any changes between prelim versions are instantly highlighted by our in-built video diff tool, Delta. These changes are automatically communicated to all affected studios, adaptors and directors, so that everyone who needs to be in the know is ready to make required changes and keep the project on track.