ZOOsubs is designed to help translators do what they do best, while empowering our teams to deliver perfectly-timed subtitles.
The cloud-based subtitling workstation has in-built glossaries to ensure consistency, using pre-approved translations for key names and phrases in your content. QC tools ensure subtitles are always compliant and ready to reach the end-point platform on time. Every time.
zoosubs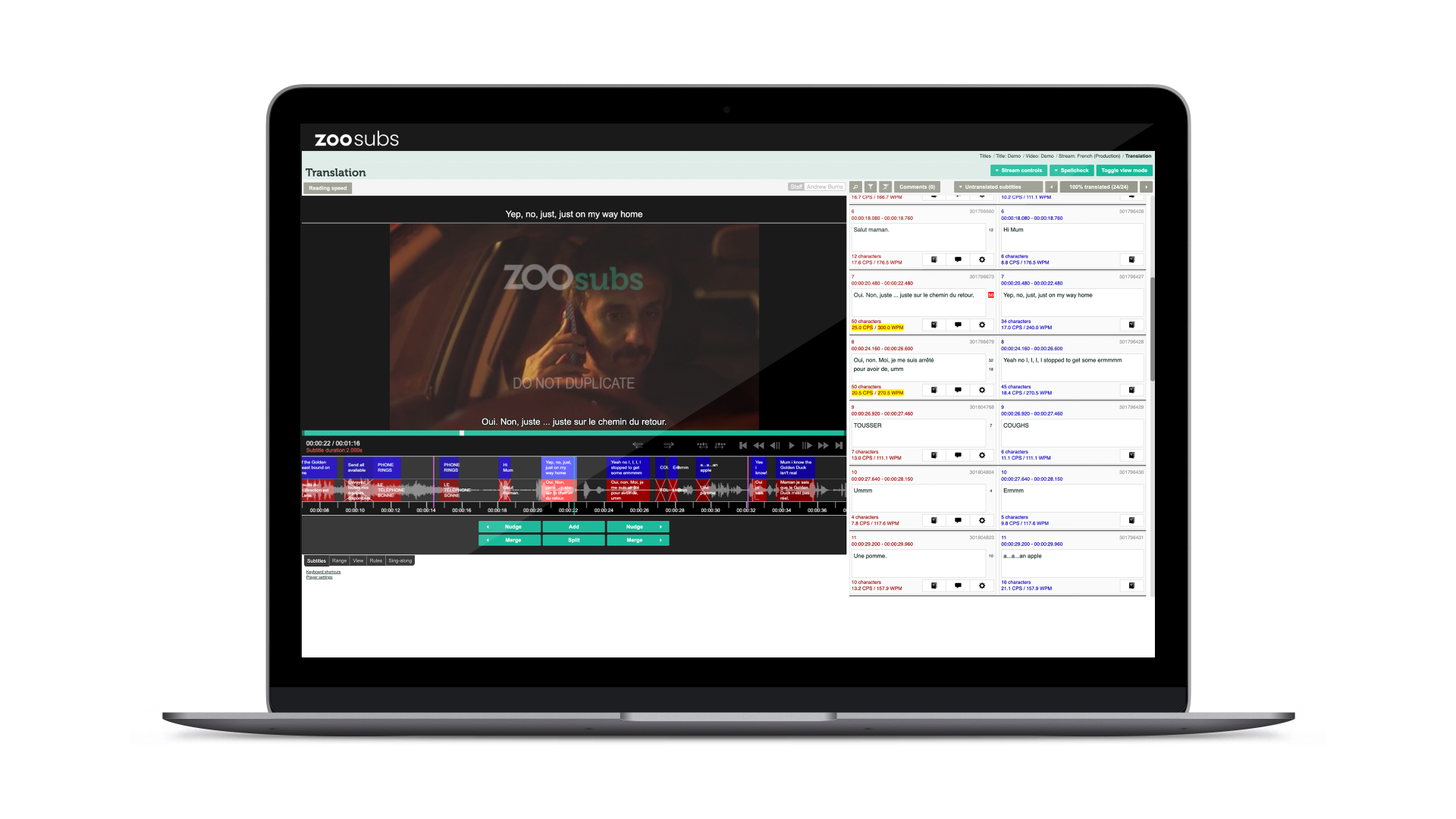 The industry's original cloud-based subtitling platform
Enabling talented translators to deliver perfect subtitles.
Get a single repository of safe-and-secure subtitles.
In ZOOsubs, existing subtitles can be converted to a new technical specification in an instant. All of your files remain securely accessible for repurposing with no access fees or unarchiving costs. We'll look after your assets, ready for when you need them most.