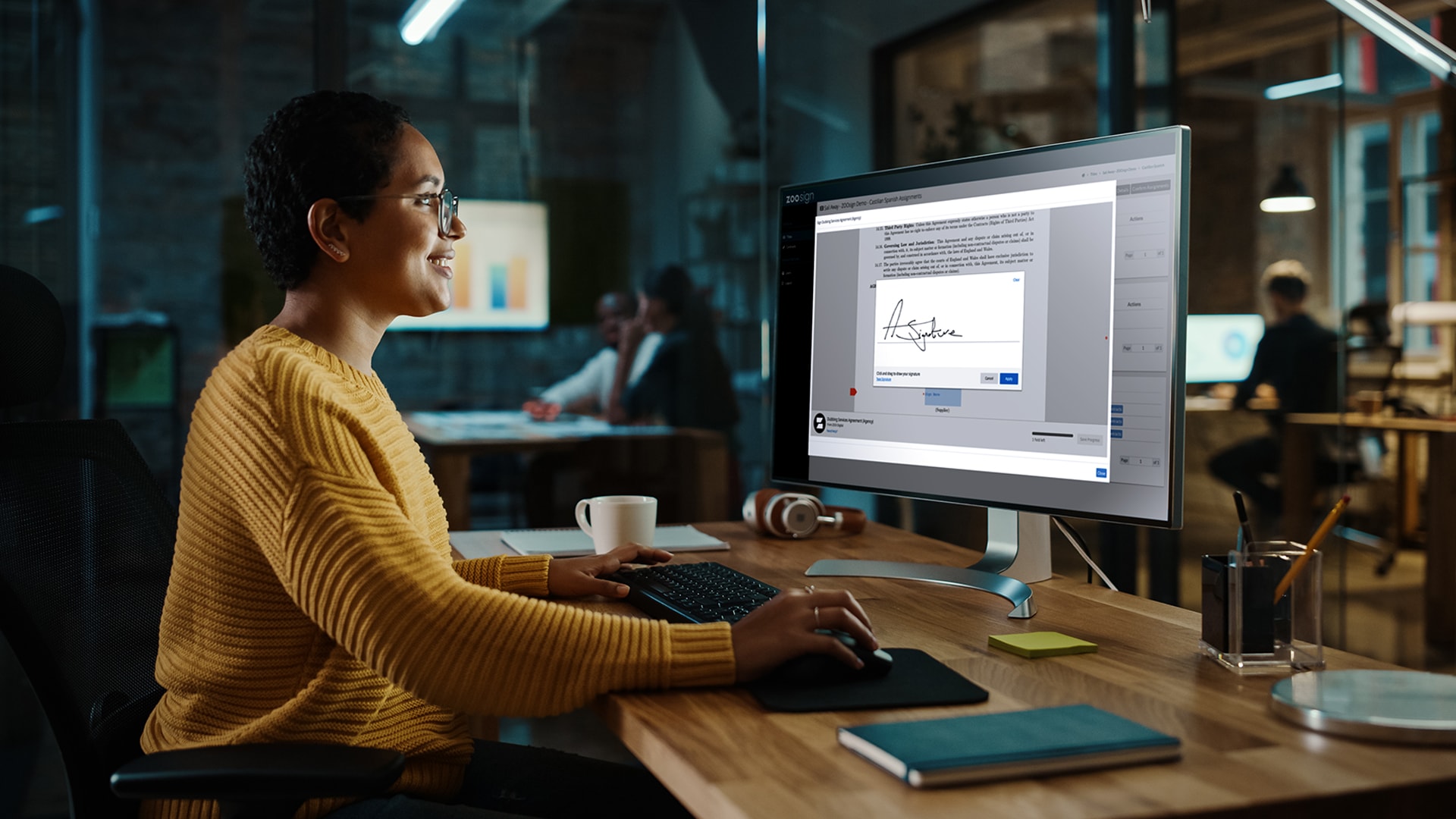 ZOOsign
Take control of contract management.
Managing talent contracts and assignment of rights for dubbing doesn't need to be a logistical nightmare.
Without signed contracts for each actor, distribution deals can be in jeopardy. ZOOsign is designed to make life easier for the people in charge. To remove the risk and make it easier than ever to manage talent contracts across large-scale, multi-language, multi-vendor projects.
ZOOsign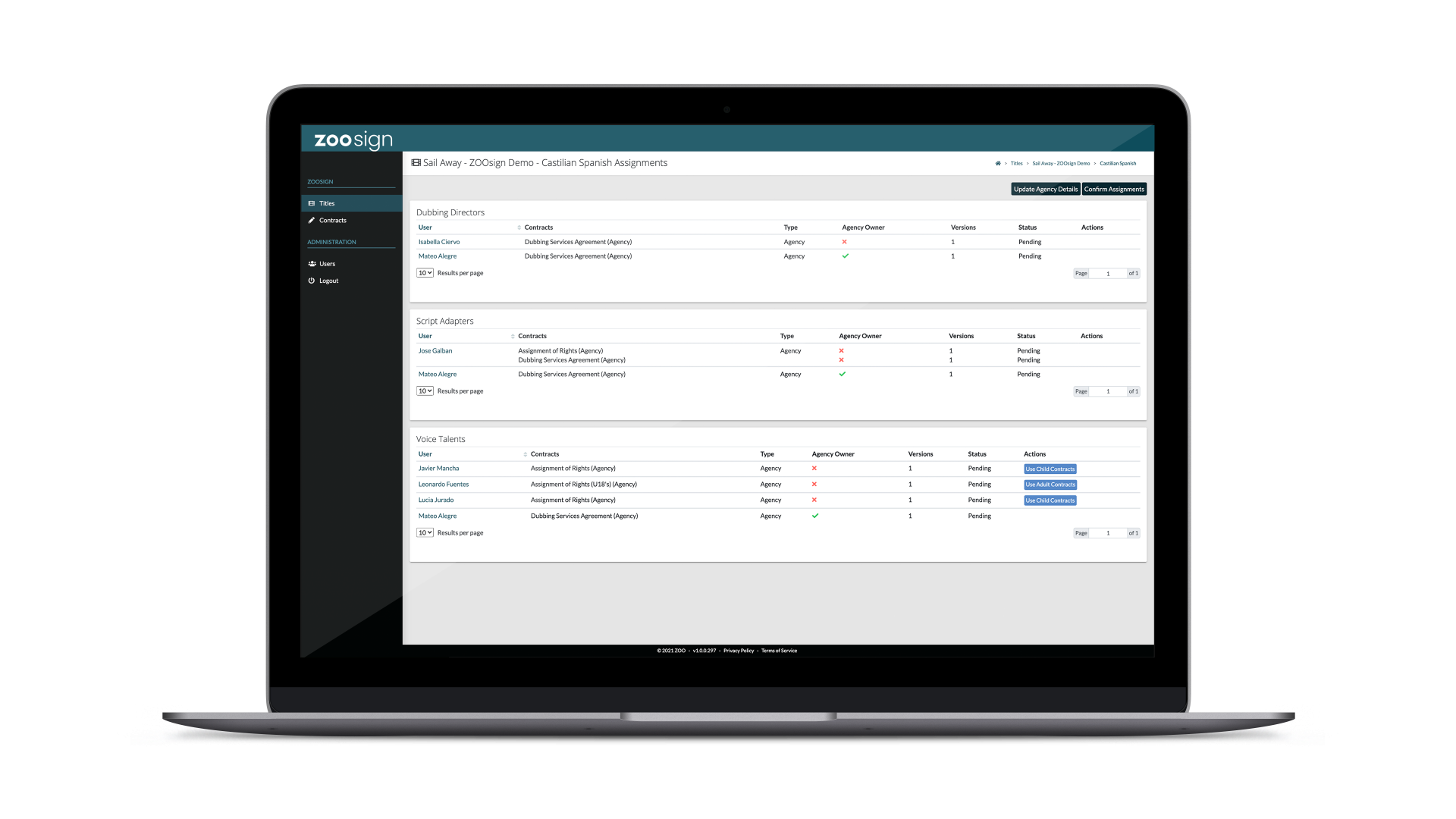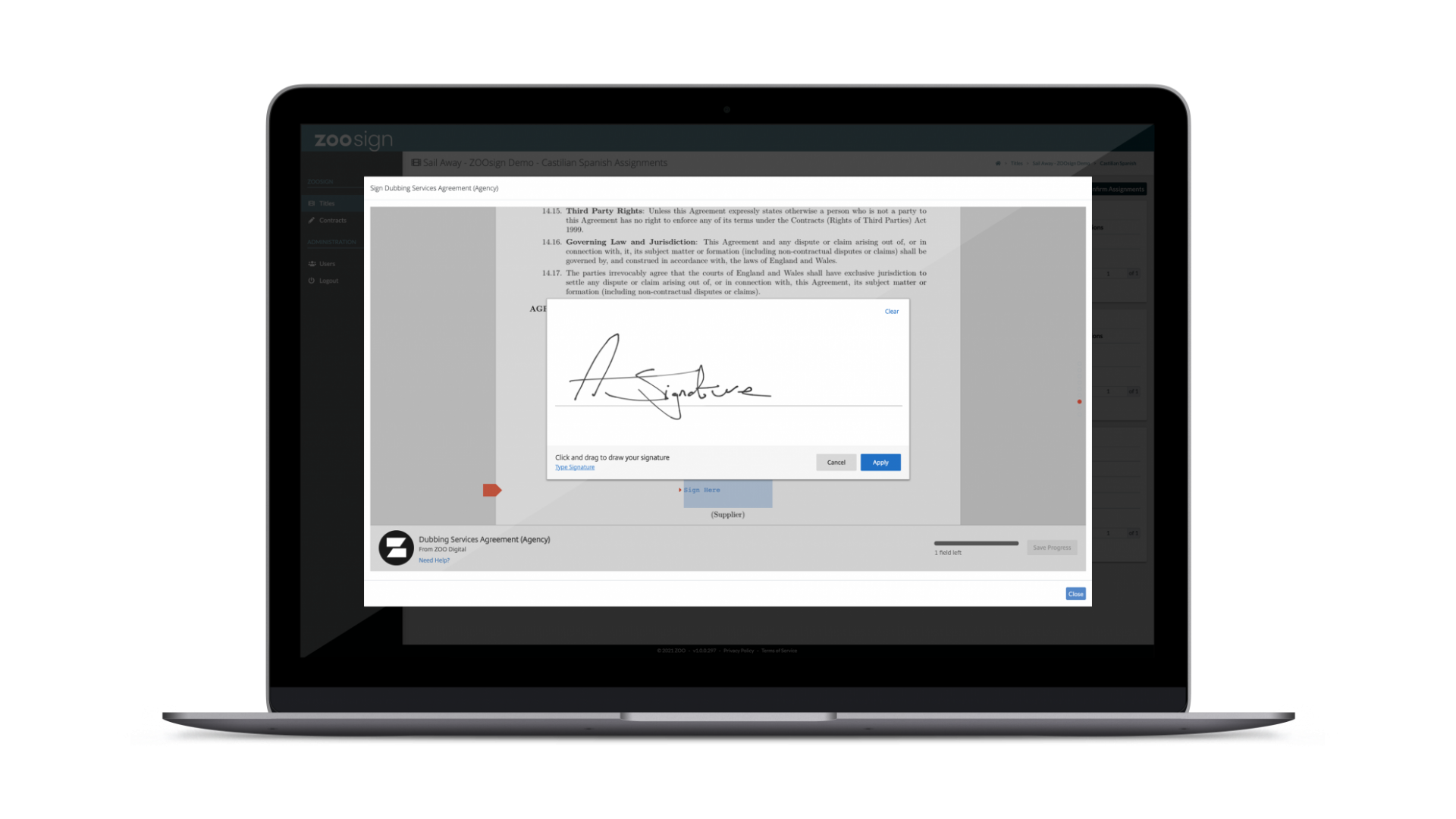 Dubbing contract management platform
Smart cloud-based tool to manage dubbing contracts and Assignment of Rights.
ZOOsign offers a simple way to take control of contract management.
ZOOsign automatically generates and distributes digital contracts. Talent can review the documents and add their e-signature directly in the secure, cloud-based platform. The system ensures all required contracts are complete before releasing the project for talent invoicing. The signed contracts are securely stored for future reference.