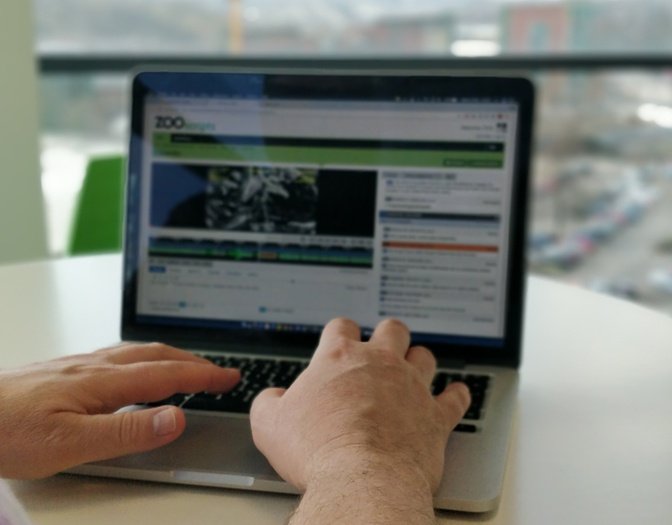 04.05.18
ZOO Digital celebrates US launch of cloud-powered scripting service
ZOO Digital is delighted to announce the US launch of its scripting service for TV and movie content. The innovative, cloud-powered service creates scripts that can be repurposed and integrated efficiently with ZOO's dubbing and subtitling process.
The scripting service is powered by ZOOscripts, ZOO's cloud-based platform. As part of the service, scripts are created and repurposed easily into a wide range of formats including Combined Dialog and Spotting Lists (CDSL). Further, script changes are tracked automatically and pushed out efficiently with metadata such as time codes and annotations flowing seamlessly into the process – all of which are designed to streamline and accelerate localization.
This comes with the double benefit of integrating fully with ZOO's services. In a few clicks scripts can be accessed from anywhere in the world for subtitling or dubbing into new languages or repurposing into new formats. Scripts can also be created in traditional formats for other uses such as copyright.
ZOO has developed the service to address the challenges faced by content owners with the traditional localization process and how best to manage change.
Traditionally, scripting services may be provided by a dedicated script provider before being passed to a localization vendor. Until now, managing script creation and subsequent changes has been carried out manually using desktop tools such as spreadsheets and email. This has been a complex, error-prone and time-consuming process.
Gordon Doran, President at ZOO Digital, explained:
"ZOO Digital's scripting service is another example of how we are building a suite of connected localization and digital distribution services to manage change and volume efficiently.
"Whether you need a script creating or changing, followed by dubbing or subtitling into any language and for any platform, we make every part of the process as streamlined as possible thanks to our cloud-powered approach. This has significant benefits which we pass on to our clients in terms of turnaround and efficiencies."