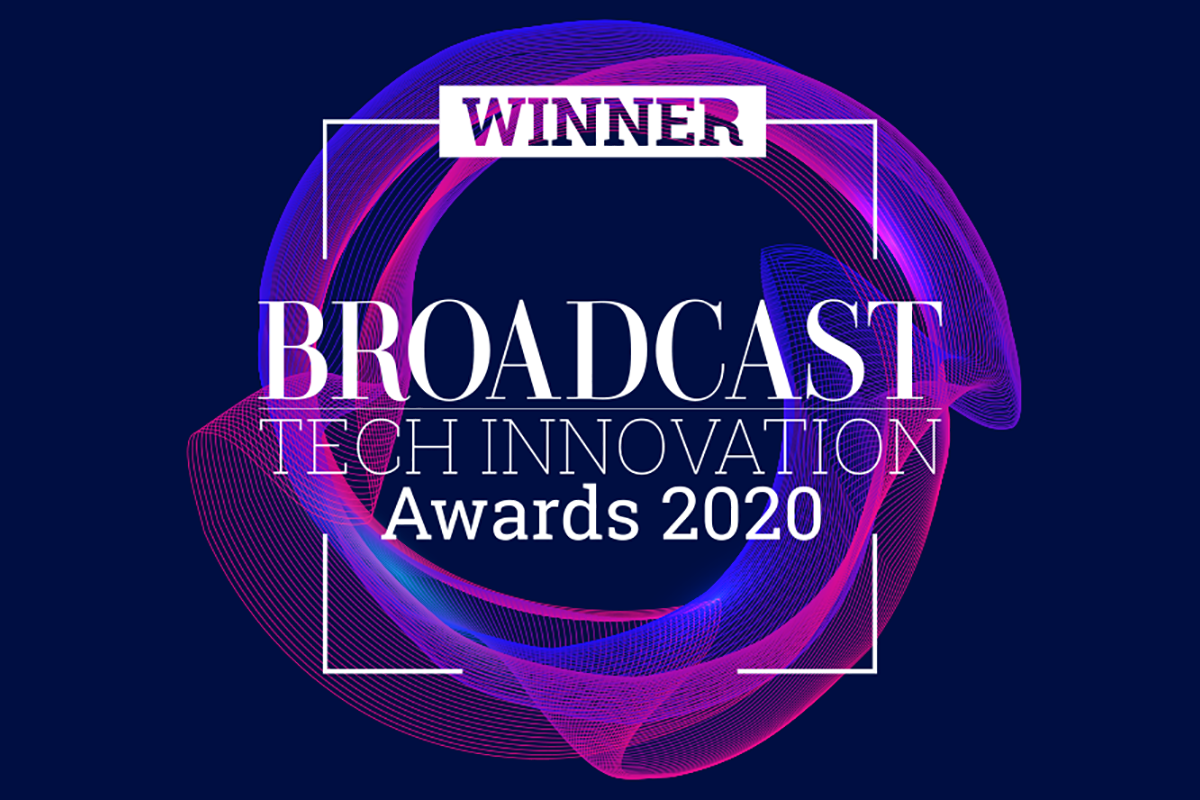 11.25.20
ZOO celebrates Excellence in Localization for a Global Project at the Broadcast Tech Innovation Awards
ZOO Digital has for the second year running picked up the award for 'Excellence in Localization for a Global Project' at the Broadcast Tech Innovation Awards – following the entirely cloud-based dub of Magnolia Pictures' The Whistlers.
The Innovation Awards celebrate the impact of technology and creative ingenuity across the media and entertainment industry. This year hosted by Bafta-winning comedian, Rachel Parris, the awards were celebrated virtually – with winners also including Disney, Sky,  BBC and a host of huge industry names.
Taking place in a suitably unconventional manner this year, a virtual ceremony highlighted the shift required of the industry in 2020. During the online presentation, ZOO was awarded for our innovative project with Magnolia Pictures – and highly-commended for 'Best Use of the Cloud for Creative Innovation'.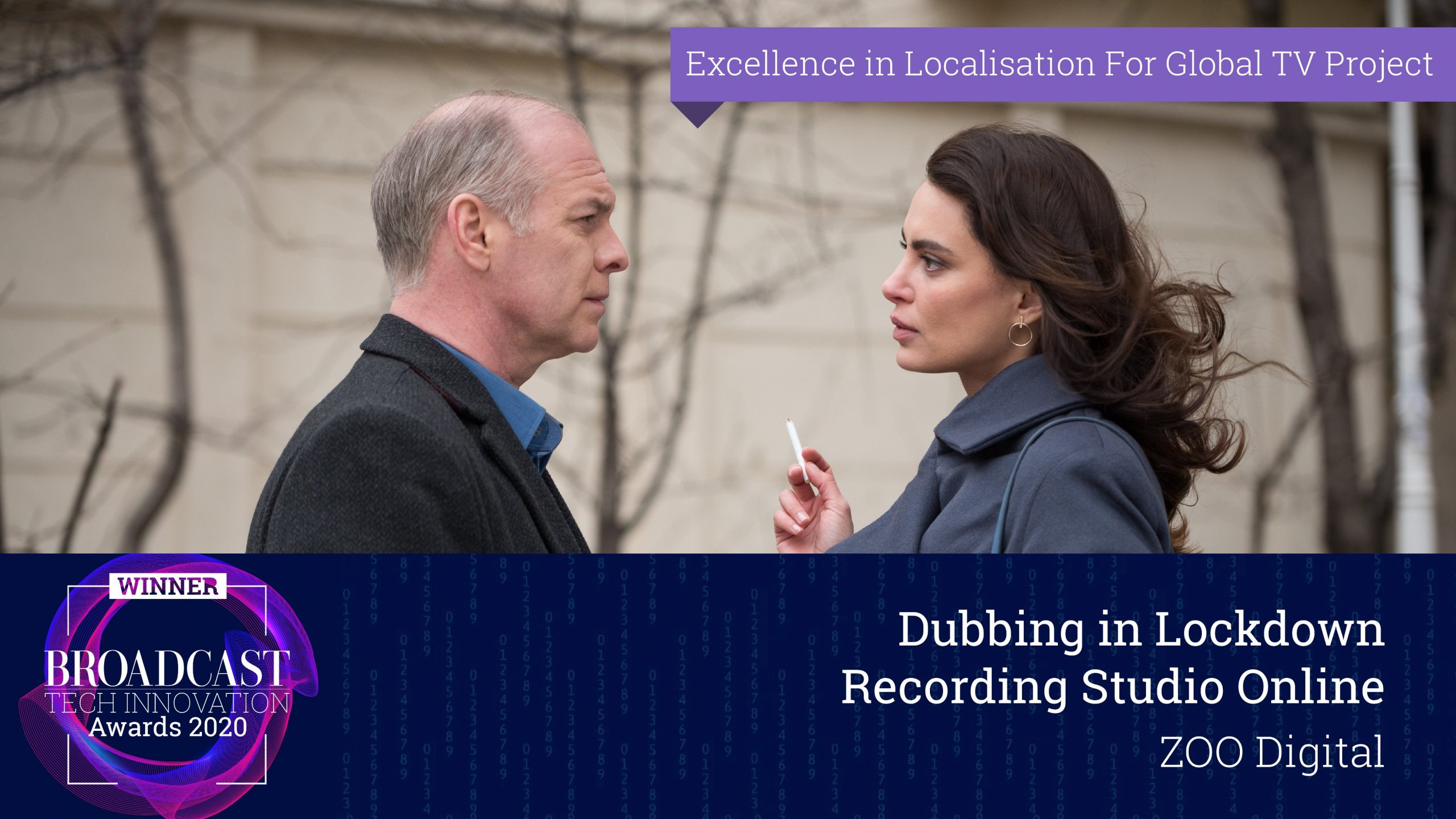 'Excellence in Localization for a Global Project'
Team ZOO was awarded 'Excellence in Localization' after working with Magnolia Pictures to dub Romanian crime-comedy feature, The Whistlers – demonstrating the ability to utilize an entirely remote dubbing workflow despite the limitations of the pandemic.
The Project:

The Whistlers | Dubbing a feature film in lockdown
Magnolia Pictures needed a solution that would successfully tackle the restrictions of lockdown. Unable to access traditional dubbing studios, Magnolia required a dubbing service that would be entirely remote – pulling the project and all its talent into the cloud.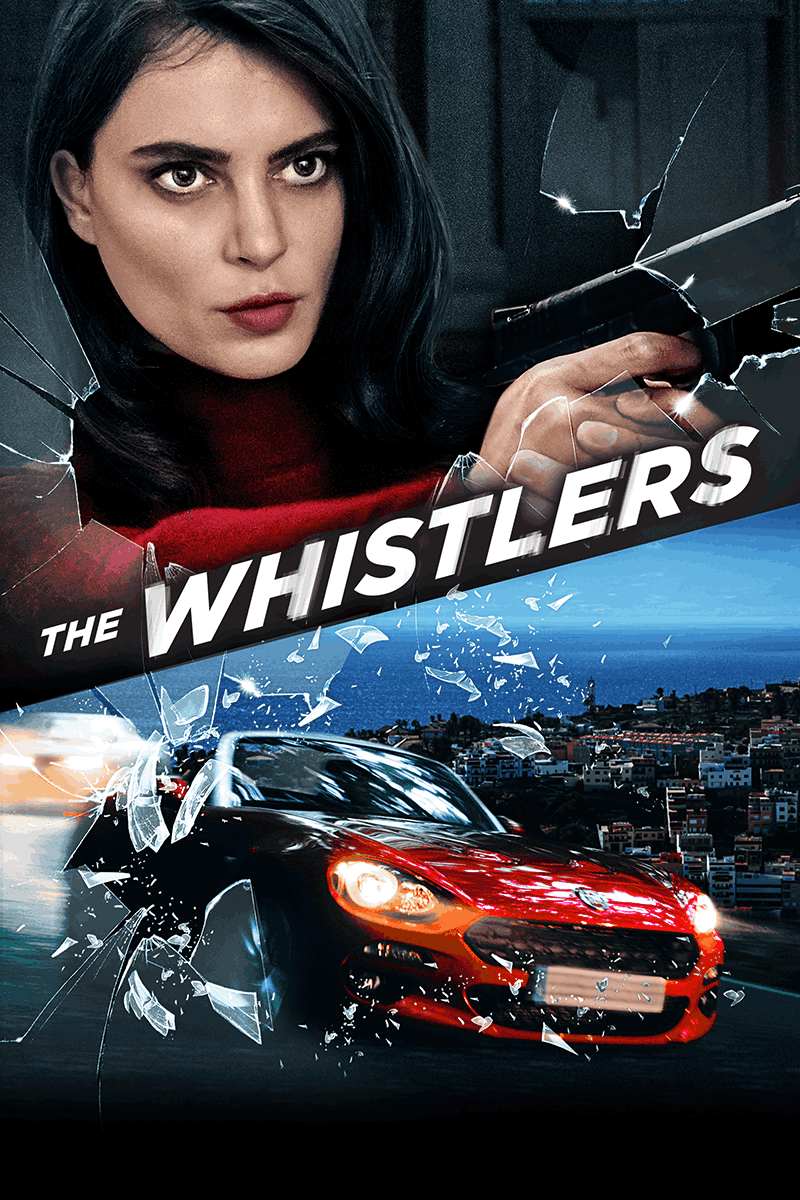 ZOO's innovative approach to dubbing services meant that The Whistlers project didn't skip a beat. Tapping into our business-as-usual approach meant no project delays or disaster recovery were needed – just tried-and-tested cloud dubbing.
The crime-comedy feature includes a combination of Romanian, Spanish and English dialogue. Despite the myriad of recording locations and lockdown complications, the project was able to go ahead like clockwork.
Gabe Monterrubio, VP, Digital Media Production at Magnolia Pictures said:

"We have been working with ZOO over the years to create several excellent dubbed audio tracks, but The Whistlers dub was a particularly innovative approach that allowed us to seamlessly execute the dubbing process using their unique cloud-based system."
"This technology was especially helpful during a period where everyone collaborating on the project was working remotely, and allowed ZOO to provide a service that is usually a complete in-studio process, at a time when the country and most of the world has been sheltering at home."
Helping our clients move forward
The Innovation Awards cover a host of categories from AR and VR to Sports. From young stars of the industry to lockdown innovation. This year especially highlighted an industry of resilience, adaptability and ground-breaking innovations.
Raul Aldana, Vice President, Dubbing, said:
"This has been a truly unusual and challenging year for the entertainment industry but ZOO has been able to help our clients keep moving forward. This project with Magnolia Pictures is just one example of how we've managed to be there for our customers."
"This was a fantastic project and showed the position that ZOO is in to move the whole recording studio online. We're delighted to receive this award which recognises the incredible work our teams and talent are managing to do – despite any obstacles thrown in our way."
The Broadcast Tech judging panel added:
"This winner has been innovating in this field for several years and the pandemic just puts them into an even stronger position. It's an innovative use of tools to enable workflows in challenging times."