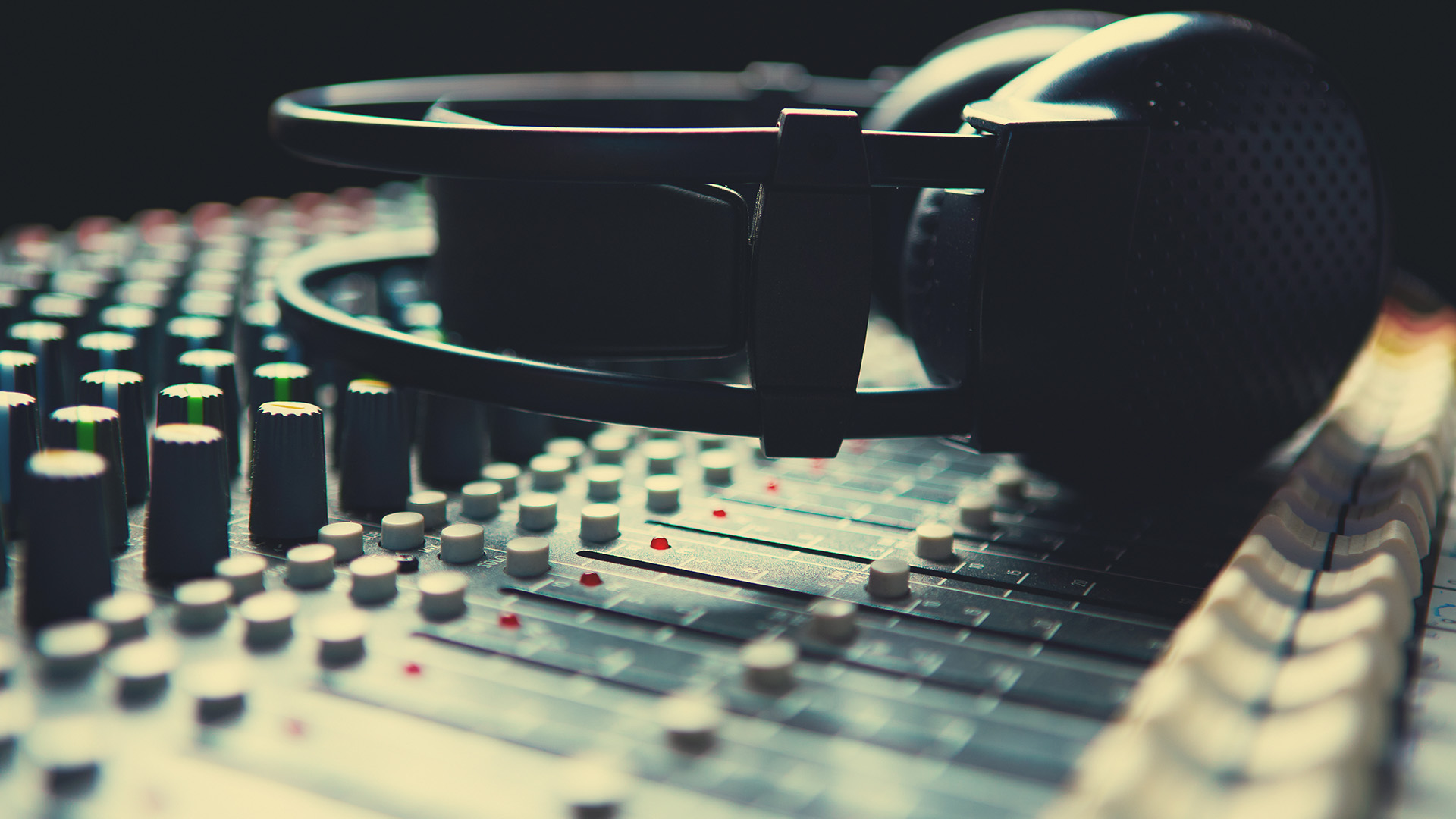 11.24.21
Mixing with the best: Why successful sound is all about the story
Every sound has an opportunity to create character and tell more of a story. By working with the best mixers in the business, ZOO understands the perfect blend of dialog, music and effects. A careful recipe of what to dial-up and what to simmer down. Loud, quiet, diffused, focused, big or small. Audio that fills space in the right way to bring a scene to life.
To do this, we're led by Emmy-award-winning mixer, Dave Concors, as Head of Sound, who has brought together a network of freelance mixing experts, whose collective credits and accolades would make the sturdiest of trophy cabinets tense.
Calling upon his relationships developed over 20 years in the business, Concors has sought out these seasoned mixers to add their mixing magic to some of ZOO's recent projects. This includes sound designer and re-recording mixer, David Raines, whose credits include The Walking Dead, Fargo and Burn Notice; Emmy-winning veteran mixer, Jim Fitzpatrick whose highlights include a 15-year run on Seth McFarlane's Family Guy and American Dad; fellow Emmy-winner, Scott Weber, who saw success for his work on Lost and Westworld, following a 20-year spell at Disney; and accomplished music and film mixer, Brett Meyer, who has worked on projects for Netflix and CBS, as well as mixing albums for Chance the Rapper and Lizzo.
These accomplished audiophiles live and breathe sound so that your audiences love what they hear.
To better understand what makes a great mix, we asked the team to share their thoughts. Crucially, in an industry that is all about retelling global stories, each expert said that above all else comes the narrative.
The story comes first
As Head of Sound at ZOO, Dave Concors takes his role to heart. This doesn't just include the technical balancing act of elements in a show, but also how they elevate the bigger picture.
"What makes a great mix is the balance. Dialog, music, and effects have to be interwoven and blended to enhance the action on screen without distracting the audience from the visual. You have to know when to go big and when to lay back in support of the story."
This mentality of putting the story above everything else is shared among the team. The role of mixing is more than technical specs and crisp clarity. It's about enhancing the production to new levels – to hit the audience emotionally in the right way at the right time.
With an Emmy for his work on Family Guy, Jim Fitzpatrick believes the key is to speak to the emotion of the scene and in no way distract from the storytelling. In simple terms, when it's done well, it becomes a thankless task.
"I've often said that my most successful mixes should be taken for granted by the listener. It's all about the story and the director's vision."
Fellow mixing veteran, David Raines, agrees that story is paramount. When explaining the make-up of a great mix, David highlights the trio of 'precision, dynamics, and clarity of story'.
He elaborated: "At ZOO, I work with the raw recorded dialogue, from actors that have re-voiced the script, along with the picture and M&E tracks. I turn those raw elements into a sound mix that, as much as possible, makes the story believable for the audience in a new language.
The actors and translators do a great job of rewriting and re-voicing the original performances – and the mixers add the icing on the cake.
"As with anything, when working with performance, the audience understanding and immersion in the story is entirely dependent on this quality. With ZOO, the actors and translators do a great job of rewriting and re-voicing the original performances – and the mixers add the icing on the cake."
Sharing stories with new audiences is at the center of what we do. But it is crucial that we do these originals justice. With the gluttony of global content made available through streaming, shows and movies flow freely across the globe, and quality expectations are only increasing. How, then, do we recreate and safeguard this now-theatrical level of quality?
Closing the gap
As well as a dedication to story, the ZOO mixing team also shares an acknowledgment of these profound leaps in the quality of audio in the world of streaming. According to Emmy-winning mixer of Lost and Westworld, Scott Weber believes 'the lines are blurring'.
"Content creators are spending more time on these mixes, and you're now getting a theatrical quality mix for streaming shows, where there used to be a lot bigger gap between television and theatrical mixing. Now you're having much more dynamic mixes, you're getting much more complicated sound design and you're getting a lot more higher-quality mixes than you ever did before.
People are having better systems at home, and they expect to have better content.
"It's a trend in the industry. If you look at the video side of things, we've gone from standard definition to HD to 4K, dabbling in 3D. Well, sound is similar where we've gone from stereo to 5.1 to 7.1 to Atmos. It's sort of the evolution of technology, where people are having better systems at home, and they expect to have better content, so it's about stepping up to what is expected in our world now."
Accomplished entertainment mixer, Brett Meyer, agrees that, despite some of the practical and stylistic differences between theatrical and streaming, the quality gap is getting smaller. These differences simply give audiences greater choice.
"When talking about Atmos compared to 7.1 or 5.1, the big difference is object mixing. This is when you take an object, for example, a helicopter and you can move it above you, not just around you – because the speaker count has four speakers above you in Atmos. However, as you know, Netflix doesn't do theater releases, but they still do Atmos mixing – so it's not about a gap in 'quality' between the two – it's about giving audiences greater choice."
With OTT opening up global content at a greater scale than ever, Head of Sound, Dave Concors believes that with the worldwide freedom of streaming, 'content is king'.
"The entire world produces quality films and shows. Many are now being dubbed into languages of all regions. Besides just creating remakes of existing products in other languages, so much content is now being produced strictly for online use. I think we can all see the amount of money that the likes of Disney, Netflix, Apple and HBO are putting into these productions.
"With this, the gap between film and streaming has narrowed. These are all now theatrical quality products that need equally high-quality dialog recording for foreign versions. At ZOO, that's what we strive to achieve on a daily basis."
Recreating stories for global audiences
Any one element of the mix, across dialog, music and effects, can throw the balance off completely. This 'mix' relies on each element to be impeccable, so that together, with the craft of mixing, it becomes greater than the sum of its parts.
You can't just play everything at once, everything can't be loud – you have to make moments.
Emmy winner, Scott Weber, shares the importance of this balance: "What makes a great mix is not everything that goes into the mix, but what's not in the mix. You have to make your moments. What we found early on with big shows like Lost, or Westworld, you can't just play everything at once, everything can't be loud – you have to make moments to feature everything in the mix. In an action sequence it might be the music that takes the lead, it might be the sound effects during a gun battle, but you have to focus on one thing, having a wall of sound doesn't make a good mix. If you don't make room for the detail, then you can't have a good mix."
As a mixing engineer, Jim Fitzpatrick stresses the importance of receiving these elements, across all languages, in the best possible condition they can be.
"All of the foreign language dialog from ZOO has been of top-notch quality. I've had zero technical problems with the quality of the recordings and retrieving and working on these files is a breeze. This is so important because it allows me to put all my energy into the creative process.
"My job is to as closely as possible replicate the filmmaker's intention in the new language. This is a creative process as we must understand the film's approach to sound in the domestic version and then stay true to that. We need to not only analyze each scene for levels and treatment but also capture the overall feel. It's about making that language sound like it was meant to be there. Not just thrown on top."
Adding authenticity into the mix
Working within the global entertainment industry, with shows and movies from all over the world, how do all these elements, across dialog, effects and music hold up?
Weber believes regardless of where in the world the content comes from, the quality standards have 'all risen, it's all better'.
If it's a foreign mix, they don't just excuse it for being foreign.
"It's not just about the original domestic mix; audiences expect the same quality and the same experience around the world. If it's a foreign mix, they don't just excuse it for being foreign, there's the same level of attention given to every version as with the domestic original.
"I got this message loud and clear when I spent my time at Disney. Disney Character Voices International is very invested in making sure that their characters sound the same when they cast internationally. If it was Mickey Mouse or Donald Duck or a character on one of their live actions, it was always cast to sound the same in any language, and I think that goes the same with dubbing. You don't just want to hear it as a voice-over, you want to hear it exactly the same with the same timbre and levels and treatment and everything else, so it's believable – it sounds as good as the original does in whatever language it happens to be mixed in."
For ZOO, this has always been central to the inception of our cloud dubbing ecosystem. A trusted combination of talent and technology that safeguards quality in any language. With carefully crafted casting tools, session tests and quality control measures, this is always the goal.
The dub must serve the same purpose as the mix itself – being so blended into the scene that it is taken for granted. It is this mentality that led to Head of Sound, Dave Concors taking his first steps with ZOO.
Your source, whether its dialog, music or effects, must be the best example of what you intend to create. And that's exactly what ZOO is achieving.
"I was attracted to ZOO, in particular, because I heard the quality of the dialog they were producing with their system. At ZOO, we are able to use remote, web-based recording so we can capture talent anywhere in the world at any time and get studio-quality results with fewer steps and roadblocks in the way. Reaching into the right territories and regions to perfectly pair local actors to original characters. We can therefore capture total authenticity, with the added benefit of removing lengthy scheduling, travel, or difficulty booking ADR stages.
"The quality of a mix always begins with its source. In the music business, a guitar player would come in with a Fender amp and ask me to give him the Marshall sound. I would say, 'Get a Marshall'. The same thing exists in the film industry. Your source, whether its dialog, music or effects, must be the best example of what you intend to create. And that's exactly what ZOO is achieving today."