[Infographic] The anatomy of 300 million subtitles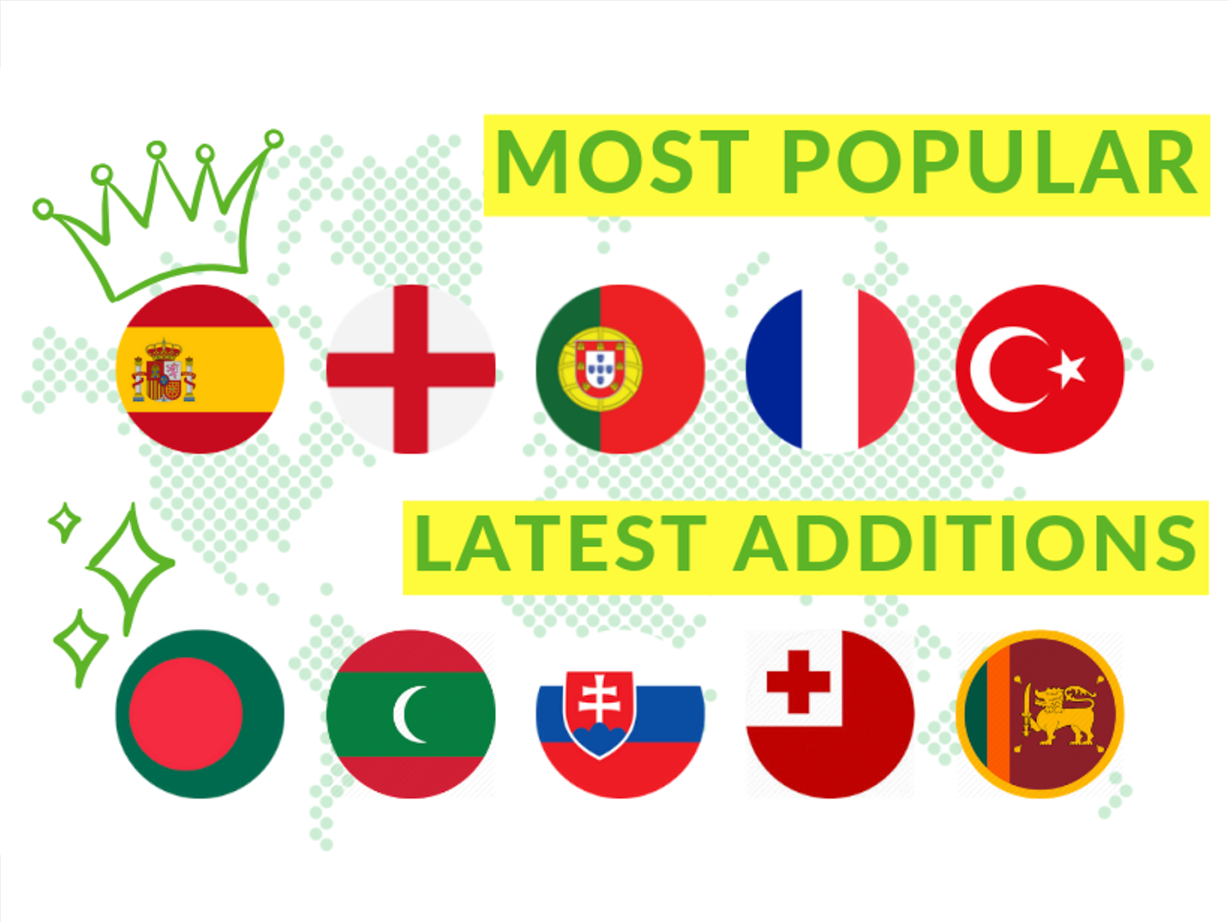 Around two-billion words after kicking off our cloud-powered subtitling services, Team ZOO has smashed through another milestone. Our dedicated translators and project teams have helped deliver 300 million subtitle and caption files for the TV and movie industry.
From our global network of talent to the latest in cloud security, here's what goes into hitting our latest mind-blowing landmark.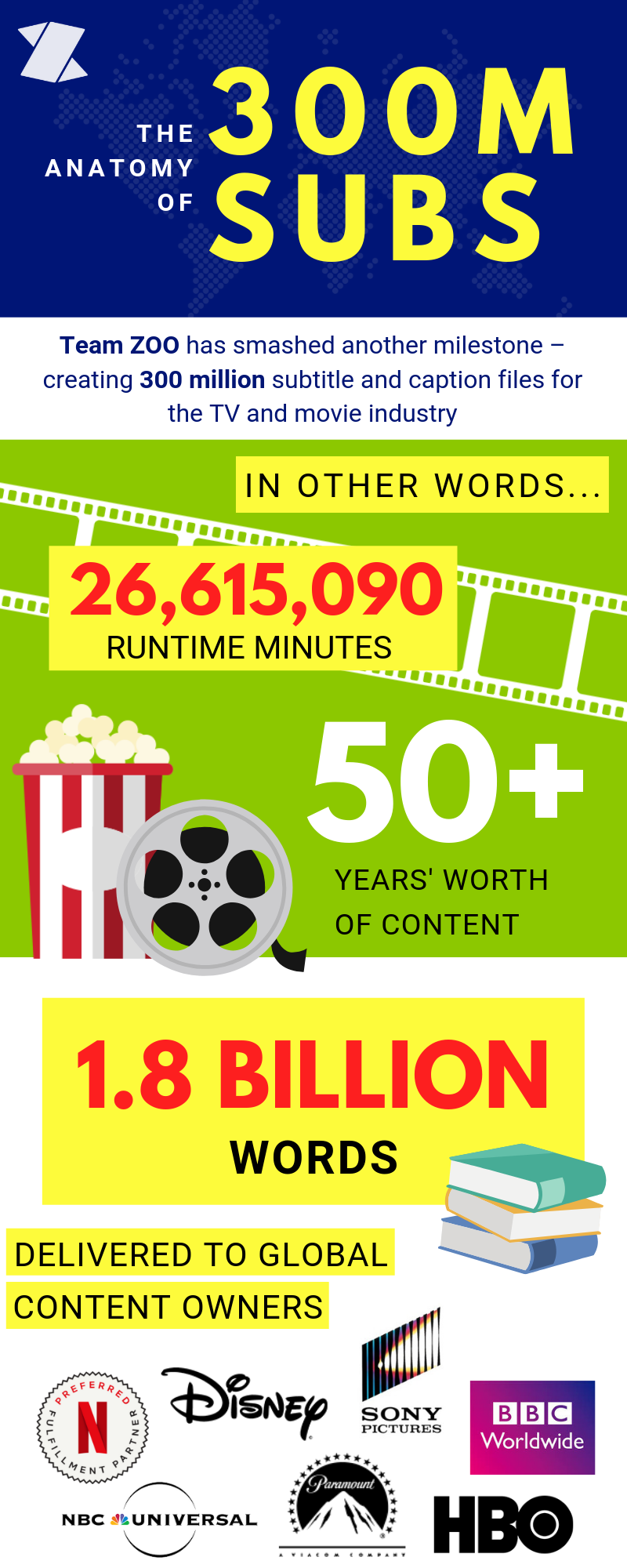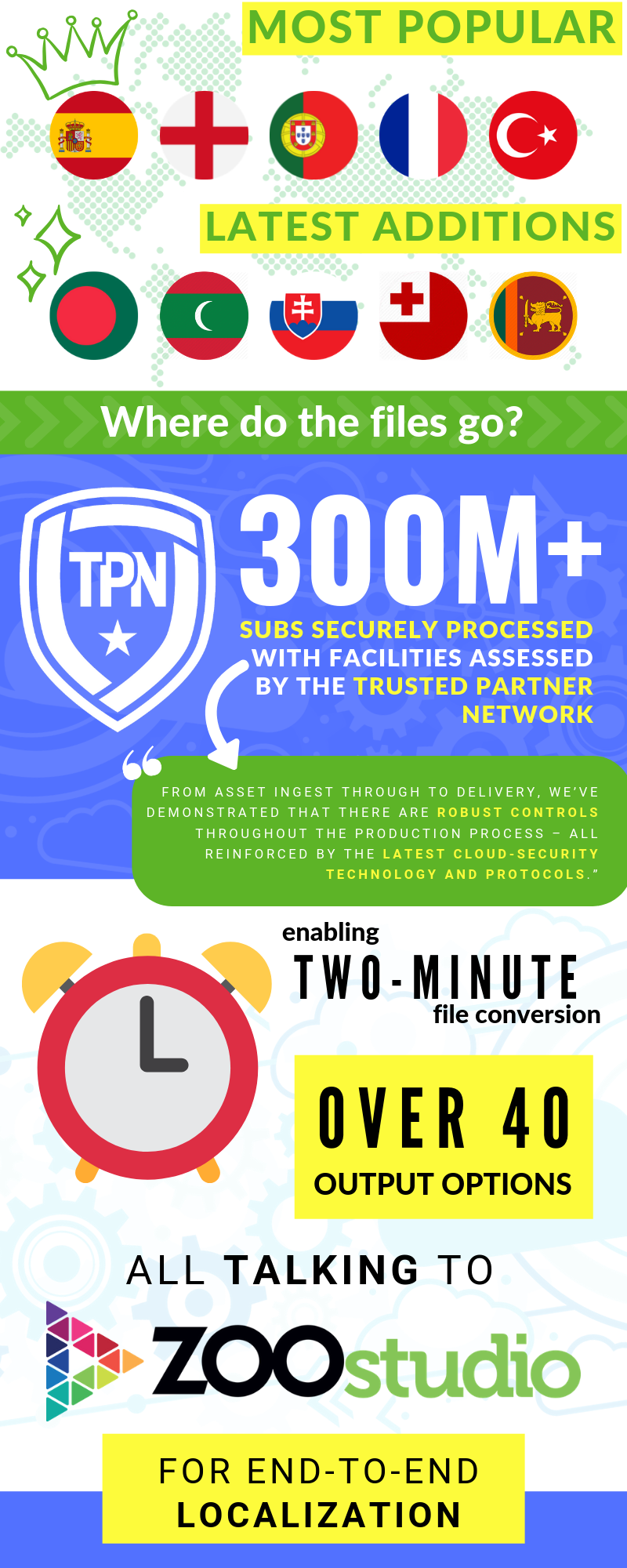 For more information, check out our cloud-powered subtitling services or discover ZOOstudio – the localization super-ecosystem.
If you'd like to join Team ZOO and our freelance network as we power towards half-a-billion subtitles, check out our latest vacancies today.