Managing global expansion with Rajiv Raghunathan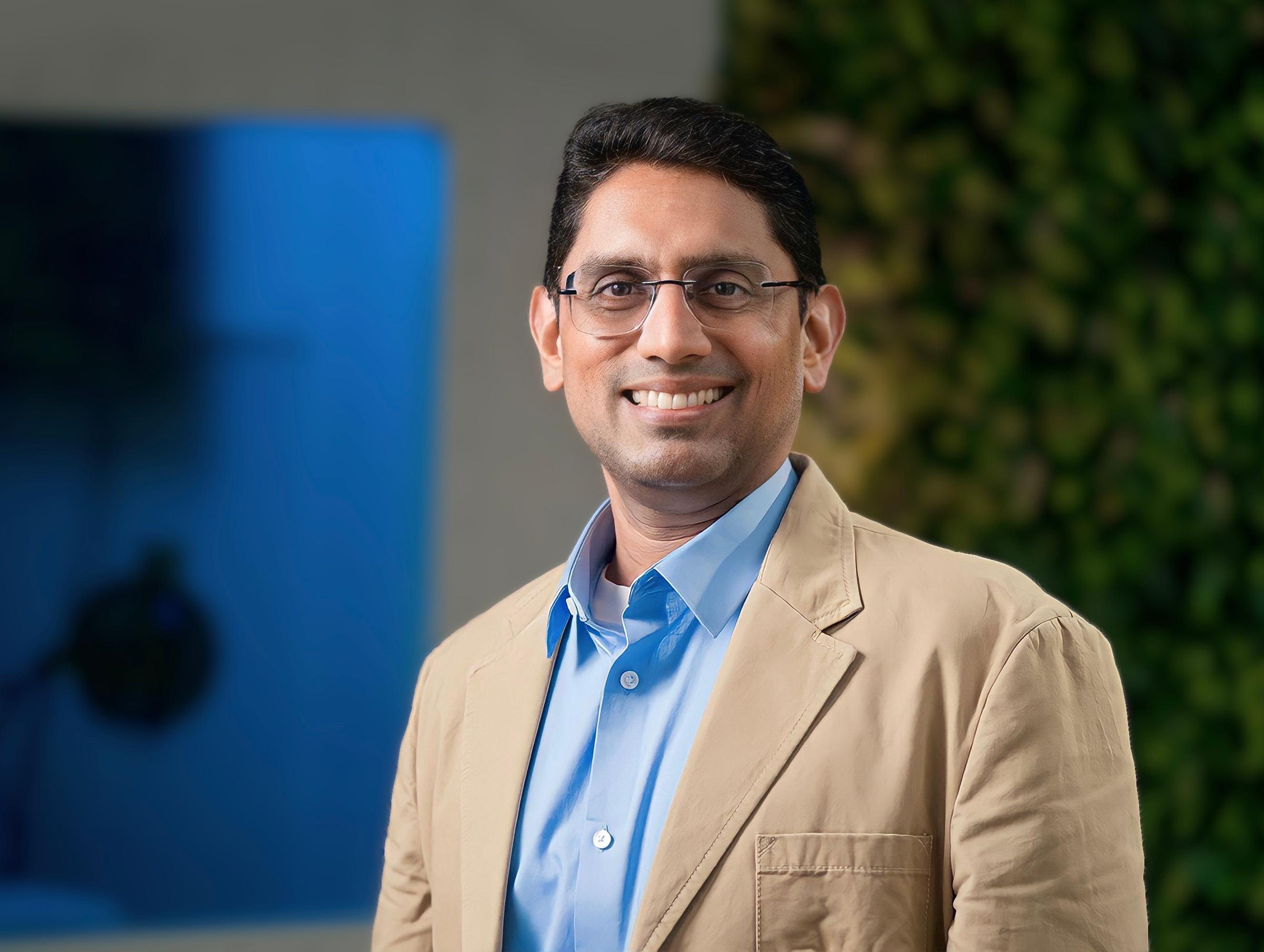 ZOO Digital's acquisition of Vista India has been a successful move, expanding its services and capitalizing on India's growing market. With India's OTT revenue predicted to reach $4.5 billion and SVOD subscribers doubling by 2026, ZOO's South Asia expansion was well-timed.
The seamless integration of Vista India into ZOO Digital Group ensures uninterrupted high-quality services for clients, empowering the India hub to leverage ZOO's advanced technologies and handle large volumes of subtitling and dubbing projects across languages, connecting Indian and international content with a broader audience.
In this interview, Rajiv Raghunathan, Managing Director, India for ZOO Digital, looks back on the significant growth of the team, positive client response, and the adoption of ZOO Digital's technology ecosystem. Looking ahead, Rajiv sees the democratization of content bringing even greater opportunity to the globalization of the media industry.
---
Tell us about your role at ZOO Digital.
I'm Rajiv Raghunathan, Managing Director, India for ZOO Digital. I've been in the media and entertainment business for over three decades, having started my career as a computer graphic artist before transitioning into advertising filmmaking and post production. I subsequently moved into digital distribution, and then tech-related content delivery services for premium OTT platforms. With this diverse background, I feel very fortunate to have a holistic view of the media business and wider entertainment landscape.
How would you recap on the last year as part of ZOO?
Since the acquisition, my primary goal has been to grow the local business opportunity – and scale our teams to manage larger volumes for our clients.
To that end, our team size has doubled in the last year, with the team expanding from around 60 people to over 120 in that time. This headcount has added a lot of resource across multiple departments and specialisms, and significantly enhanced our capabilities and capacity. We have also been able to support ZOO's global service offering and give our international clients 24-7 visibility on their projects; we're in a key strategic position to manage deliveries that are timebound or support projects that need additional care and effort.
Our team has been recognized as a Netflix Preferred Fulfillment Partner and is the only Amazon Prime delivery house for their original shows commissioned in India. As part of ZOO, we have been able to build on this status and continue to reach new heights with our established relationships.
How have the other territories of ZOO benefited from the resources of our dedicated India hub?
As well as the growth we've achieved in India, we have also been able to support territories where ZOO already has such an established presence – across the US, UK, Turkey, Dubai and so on. From project management to subtitling to audio mixing, we collaborate on multiple projects and help our team members across the globe to deliver large-scale international projects seamlessly.
With our India office working in multiple shifts, we can give our global team complete visibility and updates on their projects, across multiple time zones.
Were there any unexpected challenges that arose during the expansion process? How were these challenges dealt with?
Our primary challenges revolved around increasing the size of our team and operations. When you scale up within a short period of time, the whole process is very organic and we therefore had to adapt quickly.
By growing from a team of around 60 to 120 within a year, we needed to look at a suitable working environment that would align with the future of the company. The ideal scenario was to find a space that could accommodate the team and its ambitious growth plans from day one. Being flexible, versatile and ambitious about what we were looking to achieve were all crucial in achieving this.
We are now in a strong position and a great deal of the credit goes to our team, who are very excited to have joined the ZOO family. Everyone is willing to go the extra mile to see results, and we are committed to providing the right support to our staff during this time of change. We're all looking forward to more exciting times at ZOO!
How have our clients responded to the expanded services offered in these new territories?
Very positively. The proof is in the increasing volume of work that we have managed in the last year. We have substantially increased our revenue and this can be attributed to the confidence we have given our clients to manage large volumes in a timely manner.
We are continuously demonstrating to our clients that we can not only do great work but also handle much larger volumes of content for a wider customer base. Our clients were always very pleased with our quality of service and now our ability to manage greater volume solves a lot of their pain points. We are well-placed to be the ideal end-to-end service provider for all their OTT delivery requirements.
What kind of new talent have we been able to tap into because of the expansion?
The size of our team has grown significantly over the last 12 months and a large factor in this is the reputation and global reach that ZOO Digital provides. As part of the ZOO family, with offices all around the world, we offer something even greater.
We are recruiting more senior professionals from other companies in the industry, who are seeking out positions in our teams due to our role within this larger entity.
Our network of freelance talent also continues to grow exponentially. A major factor behind this is the wider demand, due to the growth in home and international markets – as studios localize content to expand its reach.
How has the ZOO technology ecosystem been adopted within our India hub?
Due to the previous relationship between ZOO Digital and Vista India, we were already familiar with ZOO's broad technological infrastructure. Since the acquisition, these systems have become more integral to our workflows across all projects.
We have completely removed or replaced previous tools with more advanced technologies developed by ZOO. This full suite of platforms covers the management of projects, talent resource, payments and many other areas; allowing us to fully integrate with their technology ecosystem.
ZOO's platforms have also created new service opportunities. Specifically, the ZOOdubs platform has opened doors for remote and hybrid dubbing, allowing us to reach the very best local talent across different territories – enabling them to record in a way that works for them while safeguarding quality and security throughout.
These platforms developed by ZOO offer flexibility, efficiency and transparency across a wide range of areas, so we are delighted to have integrated them with our existing workflows and processes. We are even more confident in managing larger volumes of work because of the backing of this dedicated technology.
In your opinion, what are the biggest trends shaping the media globalization industry currently?
One trend that is really apparent is the democratization of localization, with services demanded outside of premium-tier content. 12 to 16 months ago, you would only tend to see top-tier, premium content localized into a large array of languages, but that has evolved with audience demand. Different types of content are now being localized and brought to new markets; even free-to-air content is being subtitled or dubbed into a growing number of languages.
Audiences expect this democratization and it's becoming the norm in many markets. An example of this is the Indian Premier League (IPL), where live cricket matches are simulcast in multiple languages, which was something unheard of until last year. This is indicative of changing audience demands and expectations and we believe is a sign of things to come.
Taking this one step further, we are also seeing content creators on video-sharing platforms increase their global reach; there are YouTube and Instagram content creators maximizing their global reach with the help of subtitles and dubs in multiple languages.
If one wishes to monetize their content, it needs to be of a certain quality and provide a great viewer experience. And to maximize global reach, that content needs to be localized. This proliferation of localized content is something we hadn't anticipated would happen quite so fast. In terms of volume, I can't even put a number on this, it's only going to get bigger in the coming years. And we believe it's going to be a global phenomenon!
Generally speaking, while there has been some slowdown in content creation spend, there appears to be greater numbers in terms of the sheer business of media globalization, unlocking new revenue streams for content creators through localization and media services. These are tell-tale signs that localization is here to stay and grow.
What lessons have you learned from this expansion that could apply to future expansion efforts?
One lesson we have learned is to be more optimistic when it comes to the OTT services business. We need to be extremely bold! If you have a talented team and great infrastructure the opportunity in this space is limitless. The growth rate and market appetite have been incredible. Therefore, we are always challenged with managing larger volumes of business that need to be executed in shorter timelines. This is fantastic for a company like ZOO, and certainly a good problem to have.