ZOO expands product suite with the launch of ZOOsubs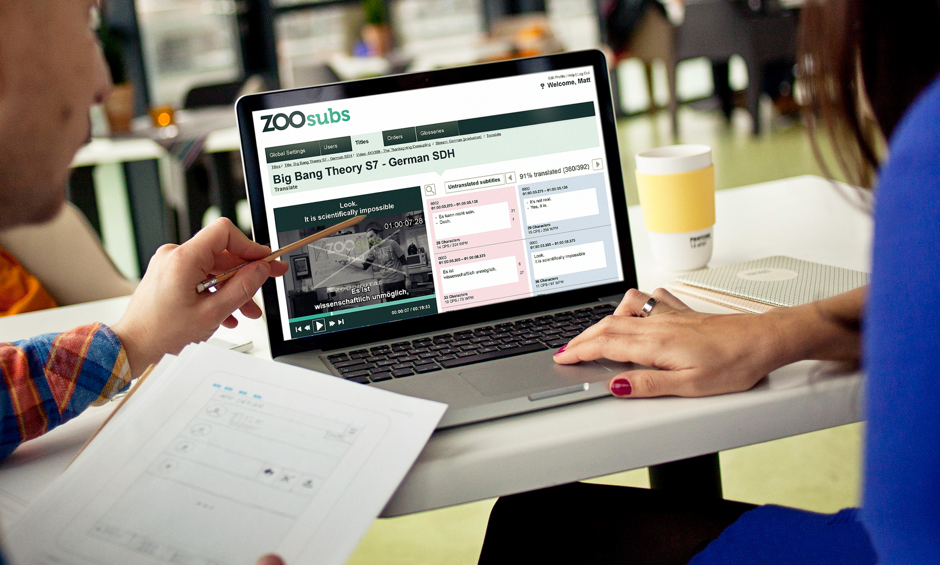 ZOO, the provider of workflow management software and services for creative media production, is pleased to announce that it has launched its new subtitling tool, ZOOsubs, following extensive development and trialling. This tool was created in response to demand from ZOO's major customers following the success of its other workflow management systems within their organisations.
ZOOsubs is a cloud-based Software-as-a-Service workflow solution that supports the preparation, review and approval of subtitles for filmed and TV entertainment. The system is designed to allow the preparation and adaptation of subtitle information across all platforms, i.e. DVD, Blu-ray, Electronic Sell Through (EST) and broadcast. As well as creating subtitling for new feature film and TV material, it also enables the conversion of subtitles from existing materials to other platforms, e.g. from DVD to digital media suitable for distribution via iTunes®.
The software has been designed to give producers greater ownership of the subtitling process. By using the same secure, web based platform as ZOO's other workflow tools, content owners can have greater involvement throughout the project, working with preferred translators and ensuring greater quality control and reduced time to market. ZOOsubs has already been adopted by a number of ZOO's existing clients.
Stuart Green, CEO of ZOO, commented: "We've been delighted with the initial response to this new software as a service. The fact that it was demand led is a further endorsement of the quality and efficiency of our existing workflow automation tools and of their growing importance within our clients' organisations. ZOOsubs represents the first viable alternative to the de facto labour and time intensive methods which have always been used for the management of subtitling, reducing costs for our clients and providing them with greater quality assurance."