ZOO Digital's industry-first globalization management platform adopted by major Hollywood studio to support content localization rollout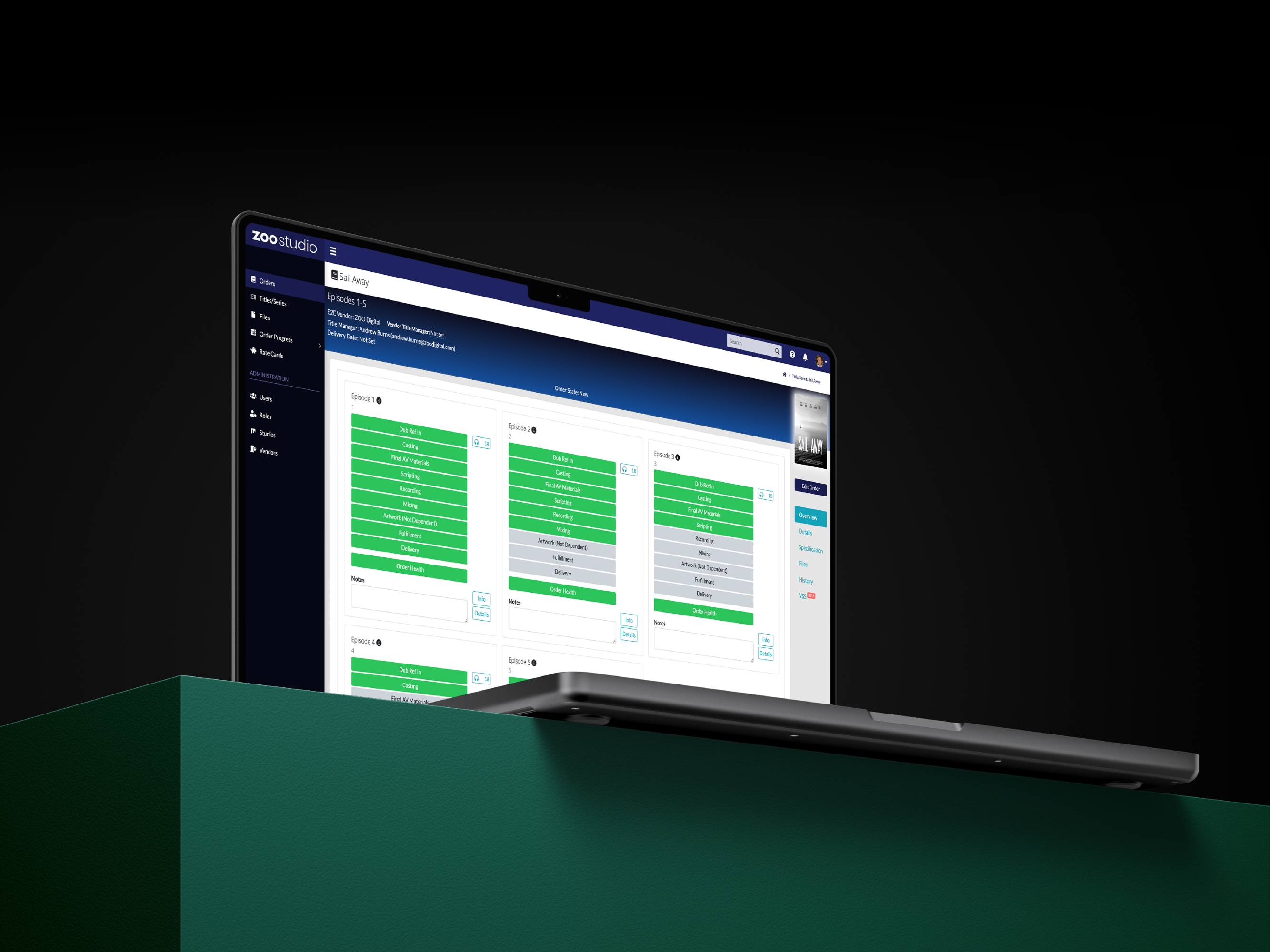 ZOO Digital Group is now operating as a key vendor for a major content producer to support their content localization needs. This client is also using ZOOstudio to manage the localization of content across its vendors.
ZOOstudio is an all-encompassing and vendor-agnostic platform purpose-built to solve the large-scale globalization challenges of a multi-territory OTT service. It has been in use at another major studio and global streaming service since 2019 and is the proven solution for delivering the volume and scale required for an international, multi-language streaming platform.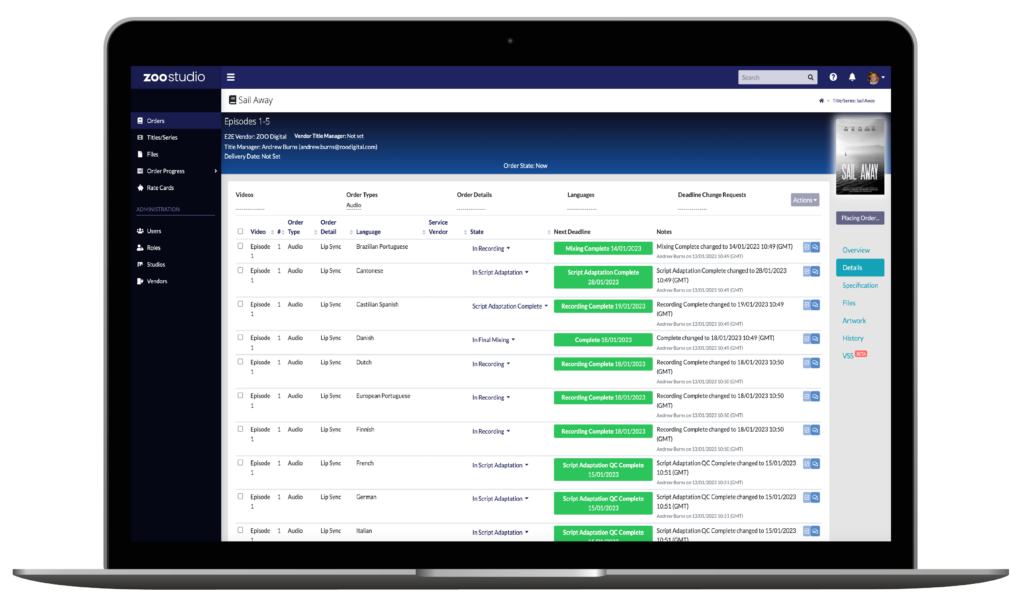 The adoption of ZOOstudio by another global content creator, which cannot be named for contractual reasons, represents a further success story for ZOO as a strategic technology partner. While longer-term contractual arrangements have not yet been finalized, a significant number of revenue-generating projects for this client are already underway.
Gordon Doran, President, ZOO Digital, commented: "We are delighted to be chosen to provide our services and technology to another high-profile streaming service. Our global ZOO teams recognize the challenges of localizing premium content for worldwide audiences, and we're thrilled to be able to support our client with these."
Working from facilities in North America, Europe, Middle East and Asia, ZOO Digital provides technology-enabled localization and media services to major Hollywood studios. The company's global freelance workforce of over 12,000 translators and dubbing professionals deliver localized media and entertainment content in over 80 global languages.
Visit our ZOOstudio page for further information about the award-winning technology and the services it powers.