ZOO Spotlight: Vanessa Barajas – English Services Coordinator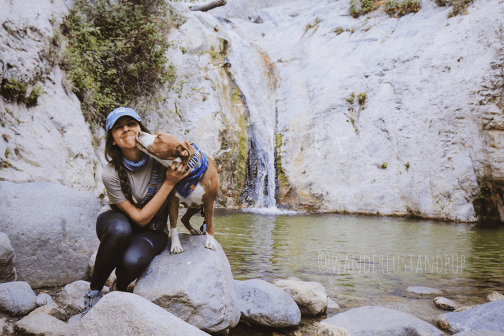 To ensure we deliver top-quality localization services, our English services team plays an integral role within Team ZOO. We not only have insanely talented editors as part of our in-house team, but we also have some pretty awesome freelance editors around the world. Together, we create first-class subtitles, scripts and other services for global content owners.
The superheroes who collaborate with our editors and make sure everything goes as smoothly as possible are our English services coordinators. In our latest Team ZOO spotlight series, we spoke to Vanessa to discover what makes her hectic role challenging, yet so much fun.
---
Meet Vanessa, English Services Coordinator
Hi! I'm Vanessa Barajas, one of the English services coordinators at ZOO. Our freelance editors probably know me from Disney assignments since that's my main focus, but I've helped with many other clients over the years.
I graduated from Cal State University, Northridge as a journalism major, and I minored in political science. I worked at two student newspapers and became a section editor at each. These days, I prefer to stick to reading the news. I took a couple of creative writing classes and wrote two children's books that are still in need of a little revision before they're ready. Also, I'm finally getting around to starting on a book that I've been mulling over for a while now, which may turn into a trilogy – I haven't decided yet.
I've always been drawn to jobs that require organization, prep and planning so naturally, an English team coordinator fits perfectly. I've been managing English projects at ZOO since 2016. This is probably one of the more challenging jobs I've worked in terms of multitasking and juggling multiple projects at once.
What have been your favorite projects so far?
Disney Nature projects are always interesting to learn about and we always get good feedback and engagement from anyone who works on them. Grey's Anatomy was another title that was enjoyable simply because: Shonda Rhimes.
How about your most challenging projects?
These always tend to be reality-type shows without scripts because it's difficult to track down dialogue when it's overlapping or low and we end up needing all hands on deck to figure it out.
Do you have any hobbies or interests?
I like to go hiking and camping with my four-year-old rescue pup, Levi. I also love photography for which I tend to mostly make Levi the subject.
---
Would you make a perfect editor?
Do you have excellent English proof-reading skills? Join our network of talented English editors!
ZOO is looking for additional freelance subtitle editors to perform quality control on content for Hollywood blockbusters and award-winning TV series.
We're looking for individuals with excellent English grammar skills and keen attention to detail.  Prior subtitling experience is preferred, but not required – we will provide you with the necessary training to become a successful subtitle editor. We'll also provide you with the software. All you need is a computer and a steady internet connection.
This job can be completed from the comfort of your own home. If this is you, we would love to hear from you!