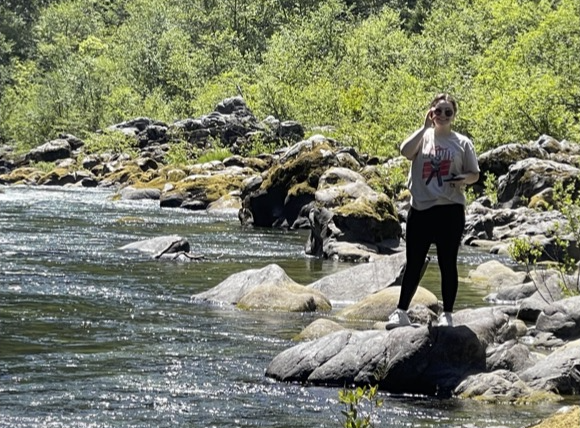 04.22.22
ZOO Spotlight: Katherine Boyd – English Services Coordinator
Our English services team is essential in ensuring we provide award-winning localization services to help entertain the globe. The team of talented in-house editors and freelance editors all over the world, work together to help produce subtitles, scripts and other important localization services.
We spoke to English services coordinator, Katherine Boyd, to hear more about her journey into the industry, what she finds most rewarding about her role and challenges she has faced.
---
Hi! My name is Katherine, and I am one of the newest English services coordinators here at ZOO! I recently graduated from Arizona State University with a degree in Cultural Anthropology. While ZOO may not be an archaeological dig site or a museum, it still specializes in one of the biggest influencers and reflectors of modern-day culture: visual and auditory media.
Before joining the English team, I was a stunting coach at an All-Star cheerleading gym as well as a personal assistant for a musician in Los Angeles. However, after one too many injuries at the gym and the inconsistent nature of being a PA, I decided it was time to look for something new, which is how I found myself at ZOO.
What do you love about your job?
I have always enjoyed fast-paced environments with lots of moving parts and collaboration, so the English department is a great fit. Not only do I get to challenge myself with multiple projects at one time, but I get to work with great people and content I enjoy.
What have been your favorite projects so far?
While I don't like to pick favorites since there is such a wide variety of content to choose from, I always enjoy working on dramas. They are always very engaging, and typically run for a while, so the sense of accomplishment when it all comes together is very rewarding.
How about your most challenging projects?
Unscripted shows and older content, where the audio may not be super clear, are always challenging as it sometimes takes a bit more work to get an accurate picture of what is being said. However, that is one of the many upsides to working with this team, there is always someone to help you work it out.
---
You can find out more about the services we offer here.