ZOO Spotlight: Valentine Oliviero – Lead English Editor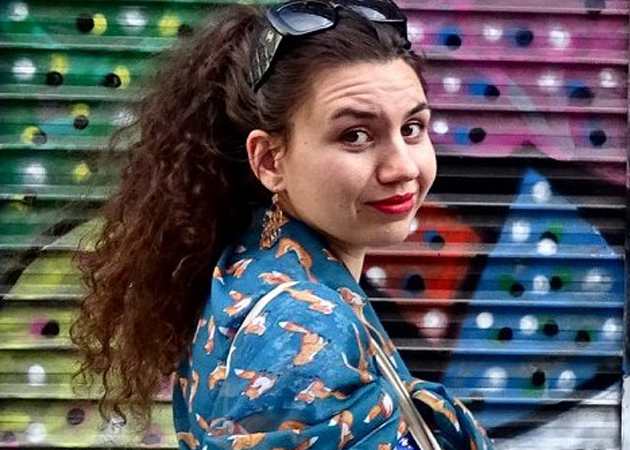 Our English services team plays a vital role in guaranteeing high-caliber, award-winning localization services across the globe to some of the biggest names in entertainment. These seasoned linguists lay the groundwork for ZOO's high-quality subtitles, scripts and other localization services.
In our latest ZOO Spotlight series, we spoke with Valentine Oliviero, Lead English Editor, about her journey on becoming lead editor and what she loves the most about her role.
How did you become a lead editor at ZOO?
I started learning English from a young age, even though I owe my love for it to a couple of great teachers at school and university, where I got a master's in English Civilization. I abandoned my very sunny hometown of Marseille, in the south of France, to come to Sheffield as I had the opportunity to become a French lectrice at the University of Sheffield.
When my contract came to an end after two years, I was not ready to go back and looked for a new job. I found ZOO by chance. Becoming an English Editor turned into a new adventure, and probably the best way I could think of to improve my speaking and writing abilities in English.
It has been one of the greatest journeys, joining the company as a temporary member of the English team and growing into a Lead Editor position over the last three and a half years!
What do you enjoy most about this job?
I love being part of the entertainment industry with all the movies and shows that we get to work on. Some of my best memories were working on the How to Train Your Dragon trilogy, or being assigned to work on my favorite anime reboot on Netflix, Saint Seiya: Knights of the Zodiac.
I'm a big anime fan, and we've been able to work on many big titles recently, like Naruto and Bleach but also more recent creations like Kengan Ashura. We sometimes get to watch features or series before they are released to the general public as well, which is quite the treat. When you love cinema, you can only enjoy this job!
Any challenges?
As a non-native, one of the projects that I preferred working on was Resurrection: Ertuğrul. A Turkish series that had been translated into English. Our job was to make sure the English subtitles were in tip-top shape before sending them to be translated into several other languages. I got really into this show, but asking my French brain to listen to Turkish content while correcting the English subtitles was quite the challenge!
I had to stay away from foreign content like this when I first started as I was having actual headaches! But with this series, I really got a chance to thrive and improve my skills.
What do you do as a Lead Editor?
As a Lead Editor, I get to train new starters and show them the ropes of the job. During the rather challenging last year, all the people we hired had to be trained and learn remotely, so we had to adapt to make sure our latest additions to the team were still given the best training possible.
I also have the responsibility to give and share feedback with our editors, internally or externally, to make sure we maintain the quality of our work.
My organizational skills definitely get put to the test too. Every day can be different and last-minute priorities can show up anytime. It's part of my job to make sure everything that must be done on the day is sent back in time to the next person. It demands the best of my abilities to multi-task and has also helped me understand when it's time to ask for help.
What do you do when you are not editing?
Horse-riding! It's been my passion since I was seven, so I did my best to keep riding when I arrived in Sheffield. My loan pony is called Siony and he's been my partner in crime for five years – allowing me to trek in the beautiful countryside nearby.
I'm also big on coffee shop hunting. I love discovering new places for a hot drink where I can scribble on a notebook or meet friends. I really enjoy traveling around England, even just for a day, to explore new cities. And if I stay at home, I write and play video games. Big Nintendo fan here.
How do you become a good editor?
Understanding and being willing to keep learning the different aspects of the English language. Being flexible helps too, because you will get to learn various style guides, depending on the client, and you may need to jump from one project to the other within a day.
Most importantly, you must be willing not only to watch and read but really understand what is being said. With this job, I find myself thinking and questioning the content I am working on more than ever, and you have to make sure everything makes sense and is accurate. Attention to detail is key!
---
Join Team ZOO as an English editor
Do you have excellent proofreading and project management skills? Join our network of talented English editors!
ZOO is looking for additional freelance subtitle editors to perform quality control on content for Hollywood blockbusters and award-winning TV series.
We're looking for individuals with excellent English grammar skills and keen attention to detail.  Prior subtitling experience is preferred, but not required, as we will provide you with the necessary training to become a successful subtitle editor. We'll also provide you with the software. All you need is a computer and a steady internet connection.
This job can be completed from the comfort of your own home. If this is you, we would love to hear from you!