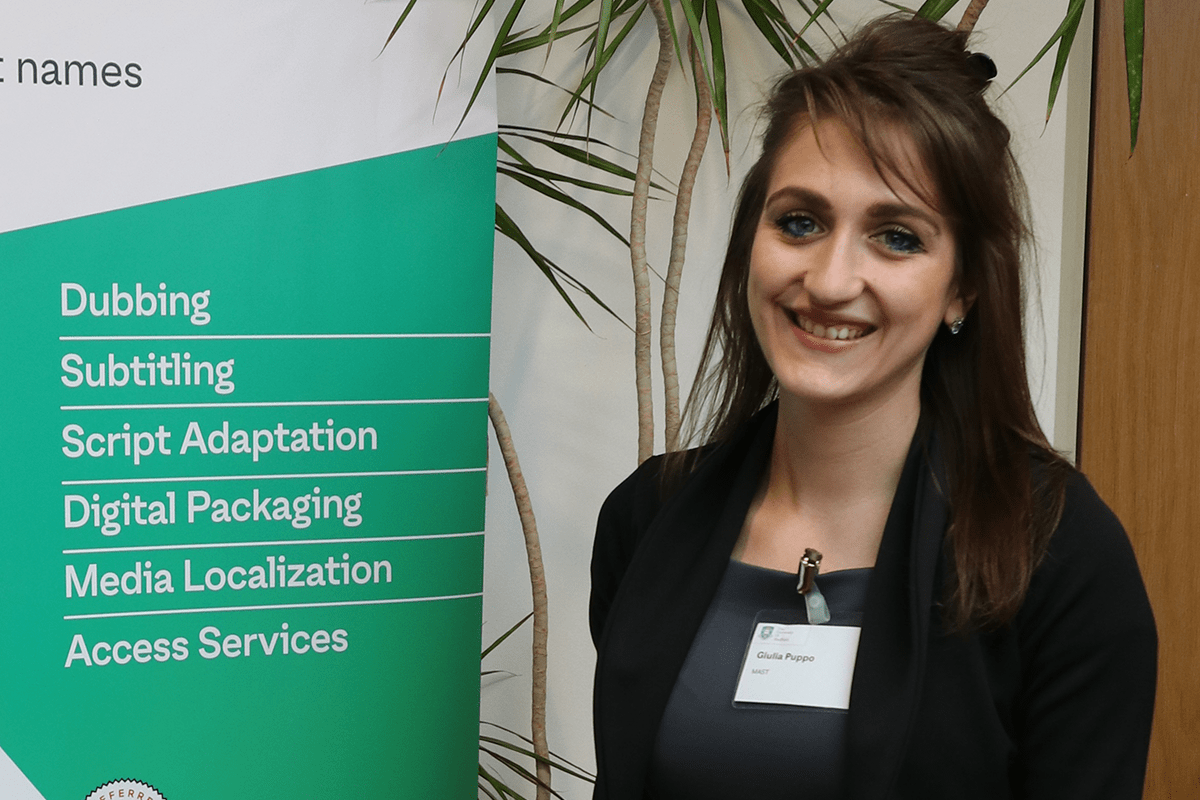 02.25.21
ZOO Spotlight: Giulia Puppo – Localization Project Manager
Our localization project managers collaborate with the awesome ZOO community to help share TV and movie content with the world – moving subtitle and adaptation projects from order to translation to delivery.
In our latest ZOO Spotlight series, we spoke with LPM, Giulia Puppo, about her passion for language, what it means to be part of this translator community and why she's proud of her work with ZOO.
Meet Giulia, Localization Project Manager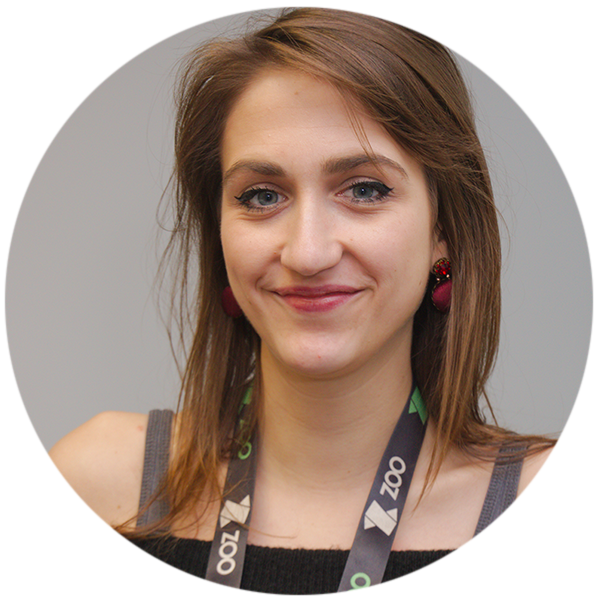 I'm Giulia, and I am a localization project manager based at the ZOO Digital Sheffield office – well, currently, a home office as I have been working remotely since the start of the pandemic!
I come from the beautiful city of Genova, Italy, where I studied English and German at university and got my BA degree in translation studies. My interest in the English language and culture was passed on to me by my mum, who is an English teacher; similarly, I inherited from her my love for cinema.
These interests of mine led me to the decision to specialize in the field of audiovisual translation, and that's when I moved to the UK in 2015 to complete a MA degree in Screen Translation at the University of Sheffield.
Tell us more about your journey with ZOO!
A few months after my graduation I joined the ZOO Digital language team, where I work as a localization project manager for Italian, European Portuguese, Dutch, Estonian, Icelandic, and Slovak.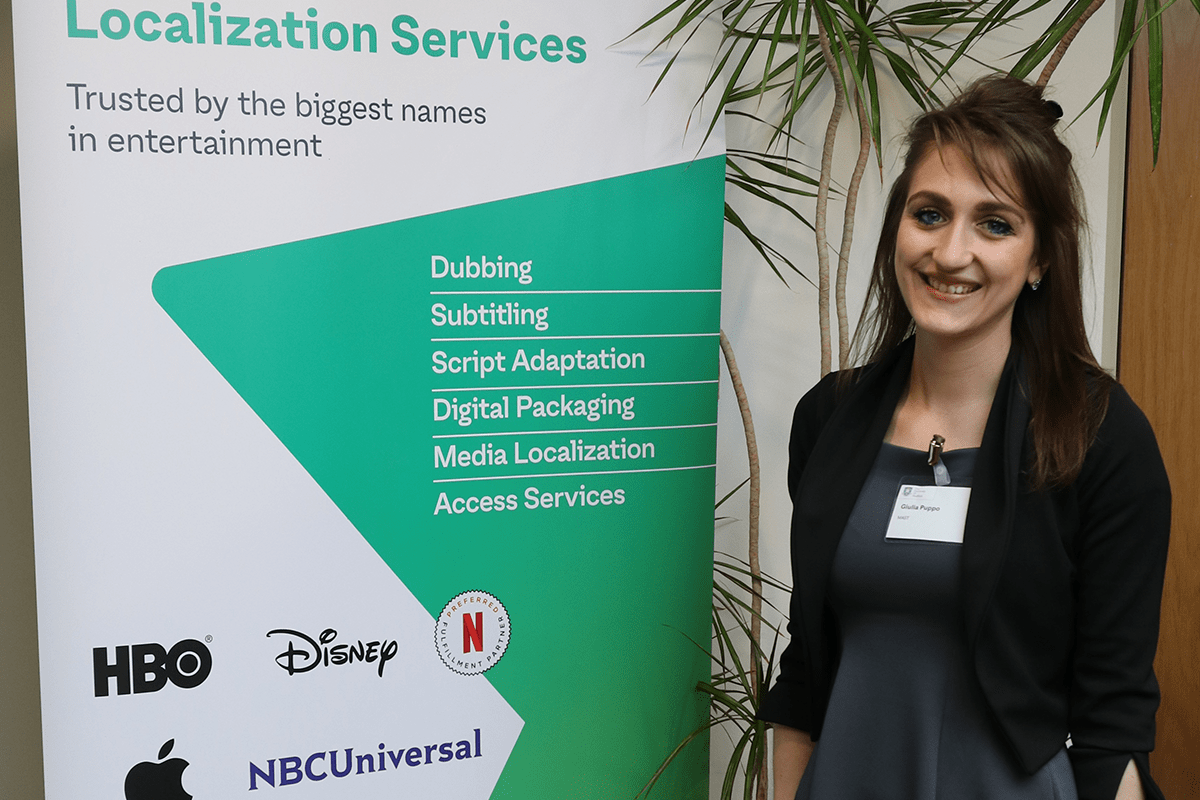 My work consists of coordinating subtitling projects for these languages. When we receive a new order from one of our clients, I assign translation and quality control tasks to our freelance translators, set the deadlines (and ensure these are met!), provide instructions and reference material, and oversee the translation process – assisting translators with any queries they may have, both technical and linguistic.
What is it about translation that most interests you?
I enjoy both the challenge and the creativity. Translating from one language into another is such a fascinating and challenging process; sometimes almost impossible when you are trying to convey several layers of meaning, adapt cultural references or translate humor!
Audiovisual translation can be even trickier because of reading speed constraints, but also because of the different modes of speech, as we are moving from the spoken mode of filmic dialogue to the written mode of subtitles. I would argue, though, that the additional constraints of subtitling can actually help translators come up with more creative solutions to tackle these challenges, forcing them to move away from a literal translation to opt for a condensed and often more effective one.
What does it mean to be a part of the ZOO community?
I really admire our translators for what they do and I'm proud to be working with such a vast and diverse pool of linguists.
I recently joined some of our translators in celebrating International Mother Language Day and it was really inspiring to hear what this art means to them. Regardless of the particular language, there is a real unifying pride in our work that I love being a part of.
Working with this community is definitely the best part about my job – being in touch with translators daily and building a trusting working relationship with them over the years.
Especially in a moment like this, where contact with people in the 'real' world is lacking, having the opportunity to talk to and learn from our translators on a daily basis gives me so much motivation and makes me feel like I am part of something bigger. It's very rewarding on both a professional and personal level!
Finally, how do you unwind outside of translation?
I have already mentioned my mum in this piece and it would feel bad not to mention my dad, so I can say that my dad instilled in me a passion for nice food and for cooking. He is much better than I am, but I will get there – lockdown is giving me all the time I need to improve!
I am also interested in philosophy, and wouldn't mind getting a second degree in this field… maybe someday!
---
Find your perfect role with ZOO
ZOO Digital brings together some of the smartest and most dedicated people in the industry. If that sounds like you, take a look at our current vacancies today.