ZOO officially named 'Company to Inspire'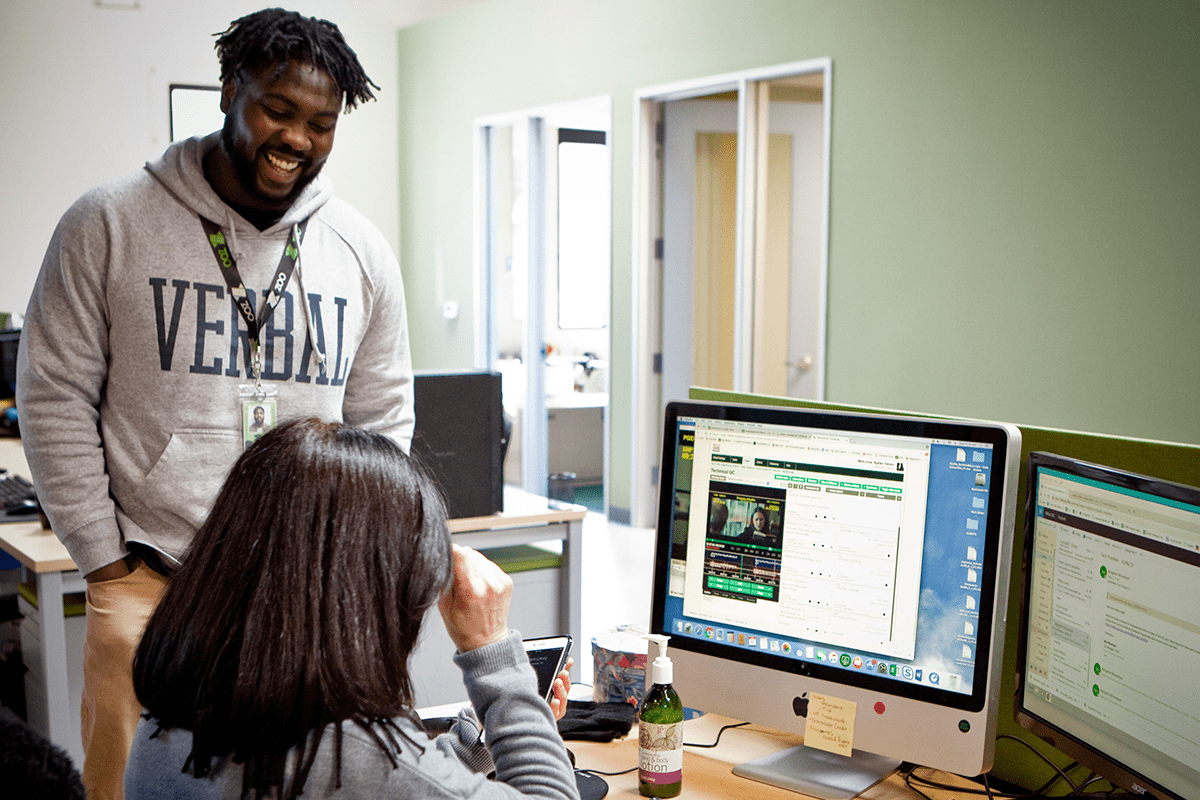 ZOO has been identified as one of London Stock Exchange Group's '1000 Companies to Inspire Britain'. The report is a celebration of the UK's fastest-growing and most dynamic businesses, with companies representing over 40 sectors and spanning every country and region across the UK.
While we're proud to be named among these inspiring companies, we know that it would be impossible without your help. So, this is the perfect chance to share what inspires our awesome global team.
From the incredible content being produced by our world-famous clients to the dedication of our super-talented translators, voice artists and dubbing directors – here's what inspires Team ZOO to do what we do best.

"We work with some of the most creative companies on the planet. Hollywood studios and global content owners bringing joy to billions around the globe, shaping what we talk about and how we look at the world.
"If that's not inspirational enough, we're also working during a boom of content growth. Ground-breaking technology is bringing movies and shows of all languages to whole new audiences around the world – changing the scale and culture of entertainment.
"With international shows growing into new territories and audiences becoming more and more willing to explore foreign-language content, we get to play a pivotal role in making this all come together. It's an awesome time to be in the industry – and it's an inspiration to play our part in it."

"We absolutely adore our freelancers. These guys are the lifeblood of ZOO and it's inspiring to see their passion and dedication every day. This is a group of professionals who truly love what they do and care about doing it well.
"Our translators, adapters and voice talents all want to give the content we work on the very best chance of making an impact. Especially when it's going to hit the screens in their home countries – ready for friends and family to see!
"With voice acting in LA or meticulous translations in Turkey, it's easy to be inspired by this work. It's just our job to help freelancers do what they do best."

"Big self-high five here (sorry not sorry) but we love the team we've put together. Bringing in the right people with the right expertise and attitude has made ZOO a really inspiring place to work.
"We work as a global team, bouncing ideas around the world and helping each other get the best out of the team. Whether it's in LA, London, Sheffield or Dubai, this is a team that gives everything to hit deadlines, deliver quality and keep our clients happy."

"We're facing the same challenges that have always been faced in localization – shrinking release windows, strict quality standards, consistency, capacity, scale – but now we're working in a time of global collaboration and partnerships.
"This industry collaboration is helping to change how localization works; building a global network of localization specialists connected in the cloud. Streamlined, simplified and completely scalable.
"It's inspiring to use the cloud-powered way we work to connect with new international partners. Finding the vendors and studios who get it and delivering results to content owners."
---
Feeling inspired?
If you're feeling inspired and want to talk through your next localization or digital distribution project, get in touch today.