Dubbing talent profile: Ricardo Alanis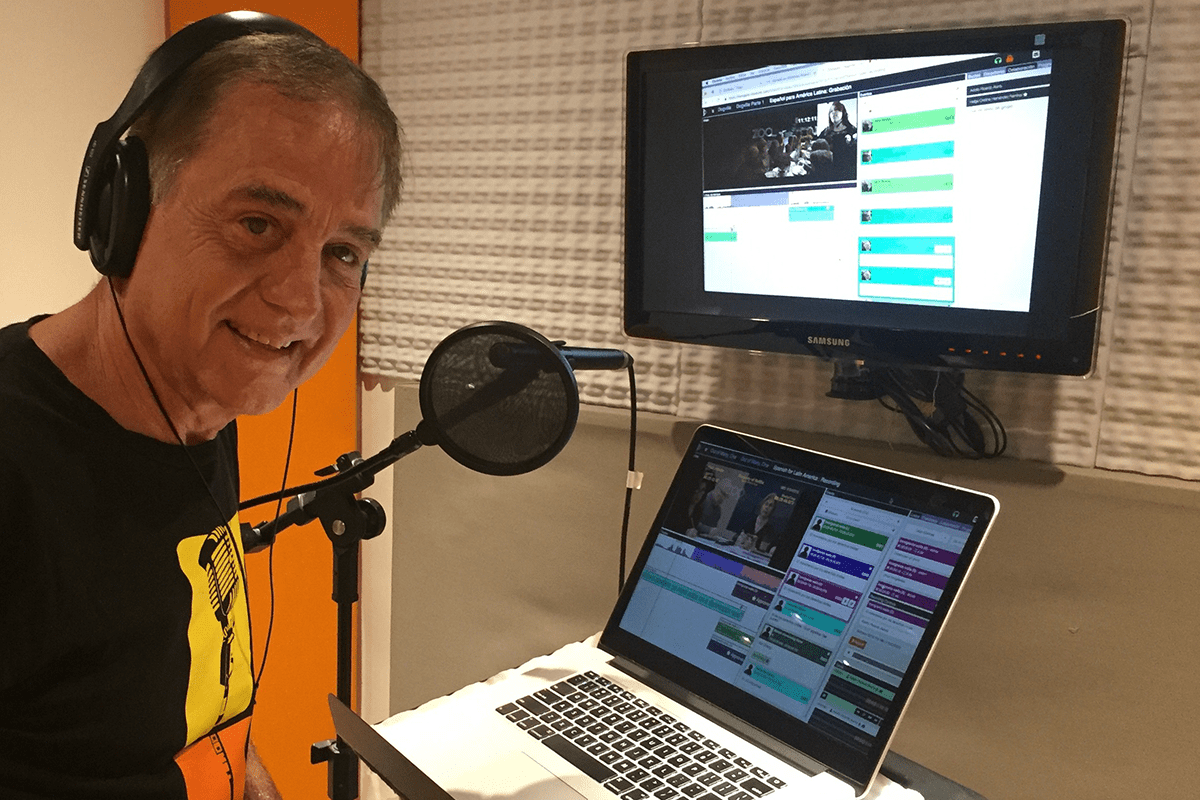 As expectant global audiences demand outstanding quality for the multi-lingual dubbing of their favorite TV shows and movies, we're proud to have an ever-increasing pool of dubbing talent working with us around the world. Each artist has connected with us thanks to our cloud dubbing platform.
We're delighted to go behind the scenes and meet one such talented performer, Argentinian dubbing artist, Ricardo Alanis, who's worked with ZOO on several Latin American dubbing projects.
Ricardo and our Vice President of Dubbing and Creative Director, Raúl Aldana go back a long way. To Disney in fact, and the dubbing of The Incredibles, where Ricardo worked under Raúl's direction. With 42 years of theatre and film, 33 years of dubbing and 15 years for Disney and Turner Entertainment respectively, he is, without doubt, a seasoned performer and we're delighted to have this opportunity to speak with him.
What was it that attracted you to working with ZOO?
"I was introduced to ZOO through Raúl Aldana. I figured that if he was involved, ZOO must be impressive, given that Raúl is one of the dubbing world's most respected individuals."
From onboarding to recording, how did you find the process of 'cloud dubbing'?
"Straight away I got my microphone, sorted out the acoustics in my home studio and took my first recording and equipment tests. Being able to record from home is fascinating. I'm going to be living in Barcelona for a few months and I'll carry on recording while I'm there. It's incredible.
"My first jobs were voice-over documentaries where I was recording and directing myself. I enjoyed being able to record multiple takes and select the best one. After that came animated content that I worked on under the supervision of a director in Mexico whose image was up on my screen. I liked ZOO's cloud dubbing system more with each new project."
What dubbing quality do you think you can achieve in comparison to traditional studio dubbing?

"It's another demonstration of how surprising the advance of technology can be. I started recording on U-matic tape and I've seen all of the changes in technology since then. ZOO's cloud dubbing has surprised me; it has a level of quality that surpasses many dubbing studios.
"Within the ZOOdubs system, the director and the actor are in permanent contact with each other through their screens. The best part for me has been being directed by Cristina Hernández from Mexico and being part of a cast with actors from that country. The opportunity to record at any time allows us to organize ourselves better."
Why do you think it's important to attract leading talent, such as yourself, to a project like this?
"The public have high expectations. They can tell a good dub from a bad one. It's important to deliver the best product possible, artistically and technically.
"That's why every studio wants to work with the best actors and directors, but due to the difficulties associated with hiring from other countries, they're limited to working with local talent. ZOO is different because it enables actors and directors from different regions around the globe to work together."
---
Join our global cloud dubbing network
Our cloud dubbing service is helping content owners to tap into the best voice talent from around the world – it is also bringing more opportunity to a whole world of voice talent. If you're a skilled dubbing artist and actor with experience and creative flair, we'd love to hear from you.