How ZOO meets the disruptive demand for dubbing in an OTT world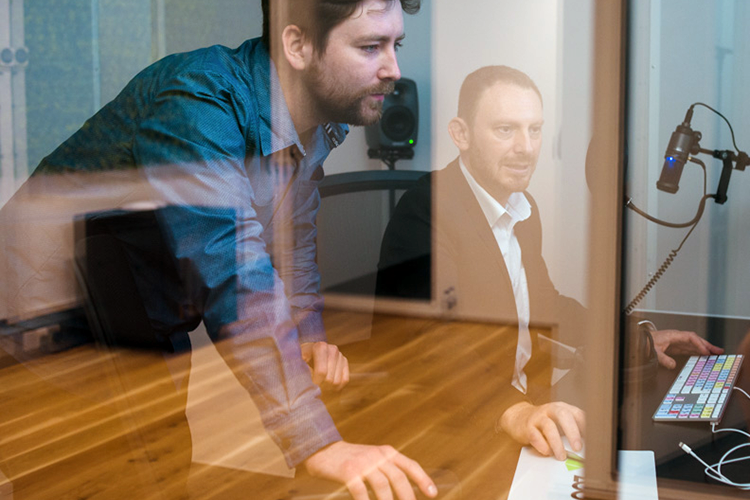 Bursting onto the dubbing scene in an increasingly OTT world means we're geared to address the challenges faced by the biggest names in entertainment right now. Working closely with our Hollywood-and-beyond clients as you seek more global opportunities to reach new audiences around the world.
That's not just where they have established audiences but also in emerging markets where relationships with studios may be new or unestablished, and where service delivery and performance may be untested, especially at scale.
What are the challenges?
In 2020, the challenges have become increasingly clear:
How to meet the demand for a multitude of new dubbing languages in a flourishing number of OTT territories?
How to prepare ever-increasing volumes of content for release as content owners look at unleashing the potential of their vast libraries for new audiences around the world?
How to take the strain of tighter deadlines – for example, meeting exacting schedules for multi-territory simultaneous release?
How to meet dubbing deadlines using existing in-demand pools of talent, while working to their busy schedules and availability?
How to ensure recording capacity when this is often reliant on access to specific dubbing studios and needs booking weeks in advance – particularly when content owners don't always have visibility of the production pipeline to do so?
---
Next steps for tackling capacity
With the help of our super-talented R&D team and the insights of some of the best dubbing professionals in the entertainment business, we've looked at this dubbing workflow – its users and stakeholders – and reimagined how dubbing should be done starting from scratch with the latest cutting-edge technology at our fingertips to offer.
Here's how we see it working – and what that means for content owners dealing in OTT.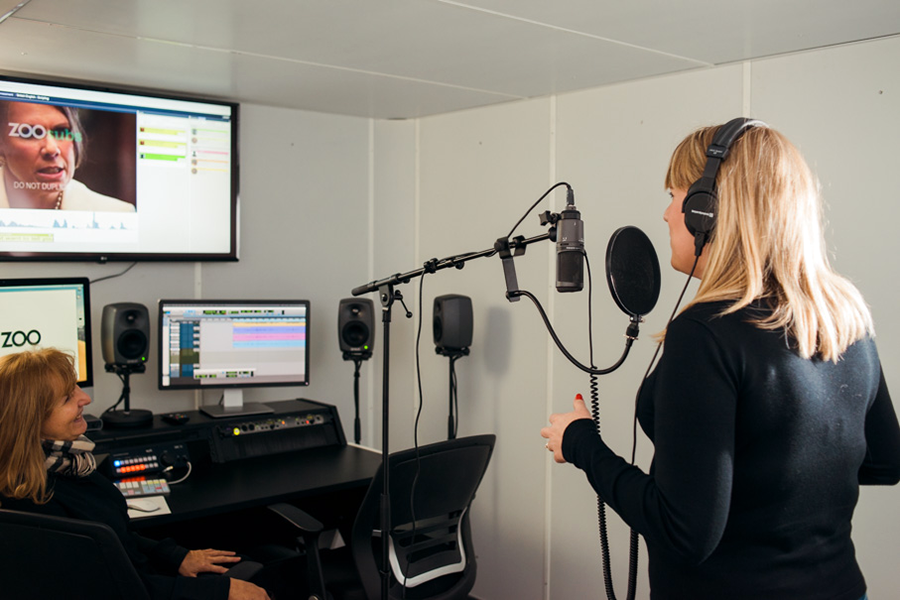 1) Unlimited potential recording space
ZOO's voice talent can work from any approved recording environment. Recording isn't restricted to bookable hours in a specific dubbing studio.
Having the right specification of recording equipment and approved session tests ensure that audio quality meets the exacting standards our clients demand wherever dubbing artists are able to carry out recording.
2) Flexible scheduling and recording
Multi-location recording revolutionizes the way our dubbing artists record.
It involves capturing audio for a dubbing project from a variety of controlled environments, rather than all parties needing to record in the same studio at the same time. It can take place simultaneously in different cities, countries and continents.
Audio capture can happen 24/7 to suit the schedule of the talent and directors involved, rather than wasting time travelling to specific locations or fitting the sessions into a 9-to-5 schedule.
3) Efficient audio capture
By recording dubbing projects in the ZOO Localization Ecosystem, voice artists are able to work more efficiently.
The system automatically tracks progress ensuring that artists don't waste time on administrative tasks or expensive re-records due to missed lines or unusable takes.
4) Building a talent pipeline
As well as looking at our clients' current capacity requirements, we're also planning for the future by creating a sustainable source of new dubbing and subtitling talent.
Based on many years of localization expertise and Hollywood-approved best practice, we're training the next generation of language talent to build our own community of approved dubbing specialists.
That's why we're working on pilot schemes with University College London, UK, Northern Kentucky University, US, an acting school in Mexico and the Voice Actors Association in Korea to increase the talent pool for localization services.
Greater talent capacity fit for OTT
ZOO has extended our pool of adapters, actors and studios by building a global network of independent dubbing studios to offer our OTT clients capacity and outstanding dubbing quality in every language. It transcends the traditional dubbing processes for owner-operator facilities and the challenges they face in terms of recording and talent capacity.
Each studio is approved and trained to record in our dubbing production system. Our robust, reliable, software-enabled processes ensure that every in-territory studio we work with applies the same gold standard for service delivery, quality and content security in every corner of the world we operate in.
It means that we can continue to grow our global network in response to our clients' capacity requirements – by applying a rigorous approach to testing, on-boarding and training.
This is a vital change in the way dubbing vendors operate in order to control, protect and sustain the entire dubbing supply chain as it expands.
Get your quality content streamed everywhere
As a dubbing service provider to the world of entertainment, we're dedicated to creative excellence combined with world-leading technological innovation to create the outstanding-quality dubbing service our OTT clients demand in every language and at volume.
We make it easier and less risky to dub content for territories where they may not have released content before and where they don't have an established dubbing network.
Our aim is to offer the best dubbing talent from around the world and sufficient recording capacity to dub our clients' vast content libraries – on time, every time.
---
Dubbing Services
Combining the best creative talent and innovative dubbing technology to deliver awesome results. Worldwide coverage through the ZOO Dubbing Network – a collaborative network of independent ZOO-Enabled Dubbing Studios, skilled adapters, experienced directors and talented voice actors. All connected in the ZOO Ecosystem.