Dubbing at scale: How to maintain quality dubs when you pump up the volume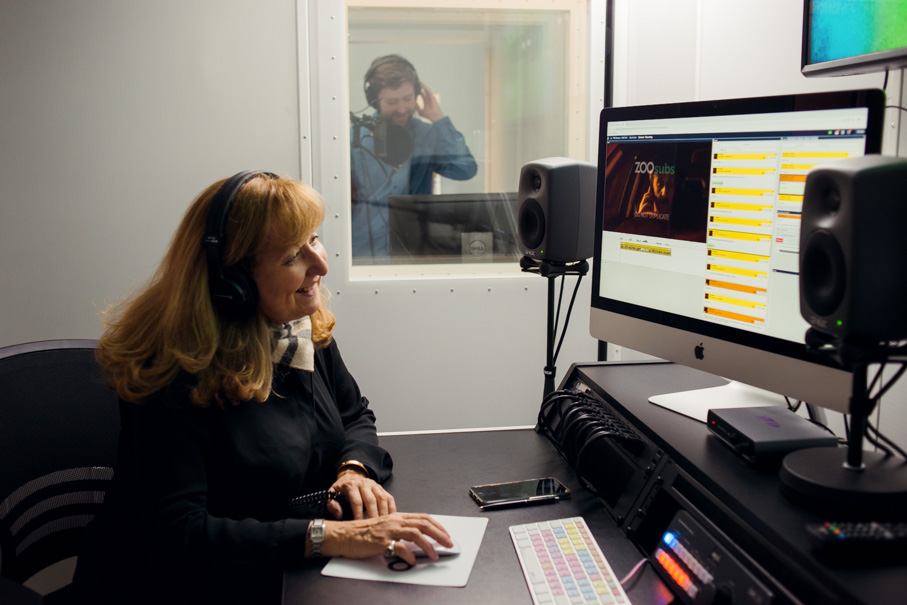 The whole dubbing industry is held together by awesome directors, actors, adapters and mixers, all delivering exceptional dubs. But as content volumes explode with more dubbing orders than ever before, how can global vendors ensure that you receive a perfect dub every time?
As more content is readied for emerging territories and up-and-coming OTT platforms, here's how the team at ZOO balance quality and volume – to give you the dubs you need.
1) Awesome talent – wherever they are in the world
For a mountain of reasons, traditional dubbing studios aren't always able to tap into the best talent the global workforce has to offer. With a whole world of super-talented artists out there, that's exactly what we're looking to do.
Thanks to a global network and cloud-based technology, we're on a mission to democratize dubbing and reach awesome talent from anywhere in the world. We want to make sure your audiences hear fresh voices across your dubbed content – not the same artists appearing time and time again – and reach the perfect voice for each character.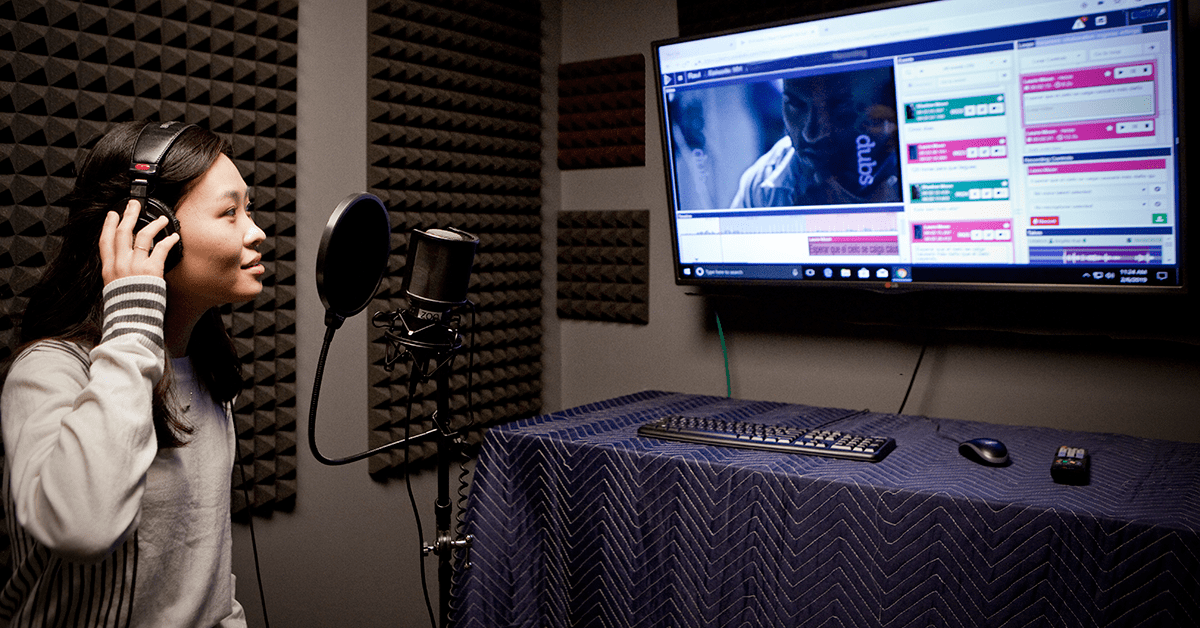 After pulling together talent from around the global, intuitive casting tools help directors search through a vast voice talent database to find the most suitable actor for the role – taking into account accent, performance styles, voice profile and more. Once cast, voice artists are assisted with the best recording technology the industry has to offer.
Following a recent project with ZOO, dubbing director, Matt Fowler said:
"I think the biggest benefit of dubbing with ZOO would have to be the ability to remote direct and act. I really think that this is going to revolutionize dubbing for a couple reasons.
"Firstly, a lot of directors now are very global. I'm interviewing from Atlanta right now, while also working on a dubbing project with a studio in LA. So, the ability to hire the best directors no matter where they are and have them work directly with the talent is a huge benefit.
"The other benefit is being able to get the most authentic accents that exist. I recently directed a series and we were casting Castilian native accents and that was something that's kind of tough to find in LA. It's a small pool to pull from. If we were working with ZOO, I would have cast actors that lived in that region in Spain and have the most authentic accents in the world."
2) Revolutionary tools to monitor audio and translation quality
Dubbing will always be a creative performance. However, there are steps in the workflow that benefit from intuitive technology and systemization – and by systematizing everything that should be systemized in dubbing, we're ensuring reliable audio quality every time.
Scripting and adaptation
ZOO delivers one standardized 'version of the truth' script for adaptation in all workflows. By taking this first step, we're reducing duplication, speeding up your project and ensuring quality regardless of scale – as the translations all come back to the one original script.
Similarly, translation glossaries in the source or pivot language highlight and clarify key terms – explaining subtle subtext or colloquial meanings. These glossary terms pull from the original language to all other languages, helping ensure consistent, high-quality translation regardless how many languages are involved.
Session tests
All it takes is an inexperienced engineer with a tight deadline to make a mistake in set up or a lapse of concentration through the session and hours of poor-quality recordings could be captured. Something as simple as a misaligned mic could – and does – ruin whole sessions without the right checks in place.
We've listened to the biggest names in entertainment to understand the challenges you face with audio quality. Regardless where in the world the recordings take place, issues continue to plague sessions and force dubbing directors to get back in the studio for lengthy rerecords.
With ZOO, automated session tests are performed within our cloud-based dubbing platform at the very start (and throughout) each recording. This ensures that the audio captured hits all the right quality standards – and recordings aren't allowed to take place if these standards aren't met.
These session tests automatically:
Check the user's operating system and internet connection

Confirm an approved mic and audio card is being used

Check ambient sound levels

Perform a reverb test to ensure no echoes are detected

Monitor voice actors' speaking volume
Geolocation tracking even ensures that each session is taking place in the predetermined location – if a particular studio has been approved to record from, that's where it will take place.
When all these tests are passed, the session is ready to go.
By taking a systematic approach to session tests, our quality control is happening all the way through the dubbing workflow. It's not one step, it's every step – so ZOO delivers on-time with high-quality dubs.
Version control
All changes between prelim and final edit are automatically updated across all affected assets. Not only slashing duplication and managing change, but also ensuring consistent quality across each and every language.
By automatically analyzing and identifying the dialog changes between each successive proxy, we're spotting any differences accurately and reliably. As the process is automated, this can scale up to huge volumes of content while still checking for differences between proxies – with minimal human input required.
Non-stop research and development
Thanks to an in-house research and development team working closely with Hollywood studios and global OTT providers, we're always looking for new ways to combine the quality required of the entertainment industry with the huge scale of OTT.
These features, plus many, many more, help empower the creative process, giving you quality dubs at scale. Every time.
3) Own the creative quality we deliver
As content volumes increase, the ability to take ownership of quality in every dubbing project gets more complex. Unless you have watertight QC steps in place.
While smart systemization and session tests are taking care of technical quality, it's still the director's job to monitor performance. That's why we've added a new step into the dubbing workflow.
Creative quality control
Our experienced creative directors deliver an additional 'creative quality control' stage to ensure everything comes together perfectly.
After all lines have been captured, a second director is tasked with identifying any issues with the adaptation, acting performance or lip-sync.
As our creative director, Raúl Aldana, puts it:
"This step gives the creative directors at ZOO final ownership of a dubbing project. Whether you're working with one of our ZOO-Enabled Dubbing Studios – or recording with one of your own preferred studios – we'll make sure the creative quality is just right.
"Even with all the baked-in quality control from start to finish, with ZOO, there is still an experienced, safe pair of hands to ensure that everything meets the highest possible standards demanded of the industry."

---
Talk to ZOO about your next dubbing project
Team ZOO treats each language dub as a 'new original' – trusted with some of the most sought-after content in the world. Everything we do is about quality, security and efficiency – especially when you're ready to turn up the volume.
If you want to take a deeper dive into dubbing with ZOO, get in touch today to book a demo or request a quote.