Dubbing in Lockdown: Virtual dubbing studios and business continuity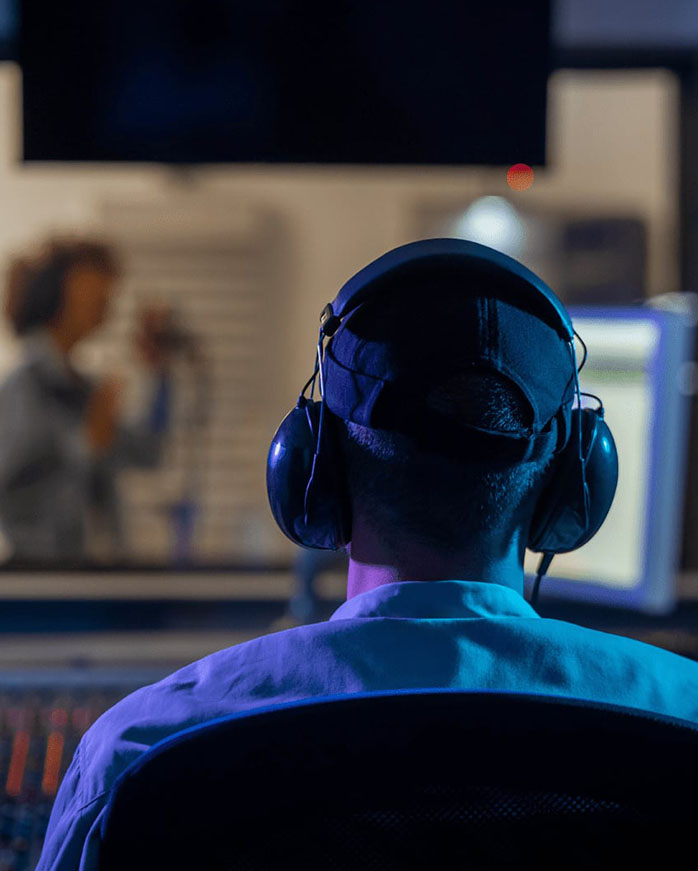 The COVID-19 pandemic has shaken the traditional dubbing industry to its core. Recording studios around the world are in lockdown or operating under strict social distancing rules, leaving content owners without a contingency plan to continue the localization and distribution of their content.
At the local dubbing studio level – in an industry built around bricks and mortar studios rather than technology solutions – this leaves the supply chain severely disrupted. Content owners are unable to keep project pipelines moving, resulting in limited content available to deliver to customers, despite the unprecedented demand by audiences in lockdown.
With dubbing studios severely disrupted for the foreseeable future, content owners need a continuity plan. Both to respond to the immediate challenge, and to mitigate against the risk of future service disruption; a tech-based solution using software to create virtual dubbing studios. One that enables actors and directors to work remotely from any approved location and most importantly, to keep project pipelines on track.
Migrating to a virtual dubbing studio
Typically, localization vendors such as ZOO call on their associated dubbing studios around the world to bring together voice actors, directors and sound engineers in a specific local recording studio. Clearly, this way of working has been constrained while dubbing professionals are advised or restricted to remain at home and will continue to be a challenge for the future as people are required to follow social distancing guidelines.
Thanks to our cloud-based dubbing services, ZOO has been able to migrate projects from physical to virtual dubbing studios to offer business continuity to customers. Launched in 2017, cloud dubbing has always supported utilizing a distributed, collaborative workforce of freelancers and independent studios, all working together in the ZOOdubs platform.
By shifting projects to remote recording, ZOO has been able to keep the pipeline moving at pace with well-established technology ensuring security and quality throughout. ZOO is currently working with several major Hollywood studios and the leading streaming services to deliver dubbing via remote, virtual recording studios.
Adopting tech-backed business continuity
As well as migrating projects to the cloud to respond to the current situation, ZOO is working with customers to develop their long-term business continuity plan and mitigate against similar future disruption. ZOO is advocating a robust four-pillar plan to be adopted by major content owners and distributors across the industry:
---
1.
Require adoption of remote-working capabilities across all dubbing vendors
By requiring the adoption of a single cloud software across all vendors, the entire dubbing supply chain would be equipped to switch to a virtual dubbing studio set-up should the need arise. All dubbing studios would subscribe to a cloud dubbing platform such as ZOOdubs and give content owners the peace of mind that dubbing can continue as usual in any conditions.
Outside of the current challenging circumstances, the ability to work remotely would remove the requirement for directors and actors to be in a single location, and therefore offer greater flexibility when working on fast-turn projects.
2.
Grow the home-recording talent pool of actors and directors
Alongside the tech capability to switch to a virtual studio set up, there needs to be a network of creative talent that is equipped to work from an alternative remote setting. Dubbing directors and actors would all be set up with the recording kit needed to work remotely.
Extending the talent pool beyond those that can access a particular studio location would provide additional capacity in normal conditions, as well as business continuity in challenging times like these.
3.
Train all current dubbing studios, directors and actors to work remotely
Providing the platform and equipment to establish virtual recording studios has to be backed by a program of training. Onboarding, testing and continuous support are all required to have a distributed workforce.
Although the preferred approach for a lot of dubbing talent will continue to be within the traditional studio set-up, this training would give them the capability to immediately switch to remote-working if access to the studio setting was problematic – even down to experiencing weather distribution or transport strikes.
4.
Ensure multi-vendor coverage across each territory
Developing multi-vendor coverage in each territory will mitigate the risk of service disruption – extending regional recording capacity through preferred dubbing studios and home-recording environments.
Under normal conditions, this will also prevent project delays caused by lack of available recording spaces within the content owners' preferred dubbing studios.
---
We're in this together
During this hugely challenging time for the industry, and the wider world, this is an opportunity to come together as a supply chain and use technology and remote-working solutions to support content owners in their effort to deliver fresh content to their global audiences.
Cloud dubbing is a well-established software-enabled service and offers a robust approach to business continuity now and for the future.
Contact us for more information about migrating projects to virtual studios and long-term business continuity plans.