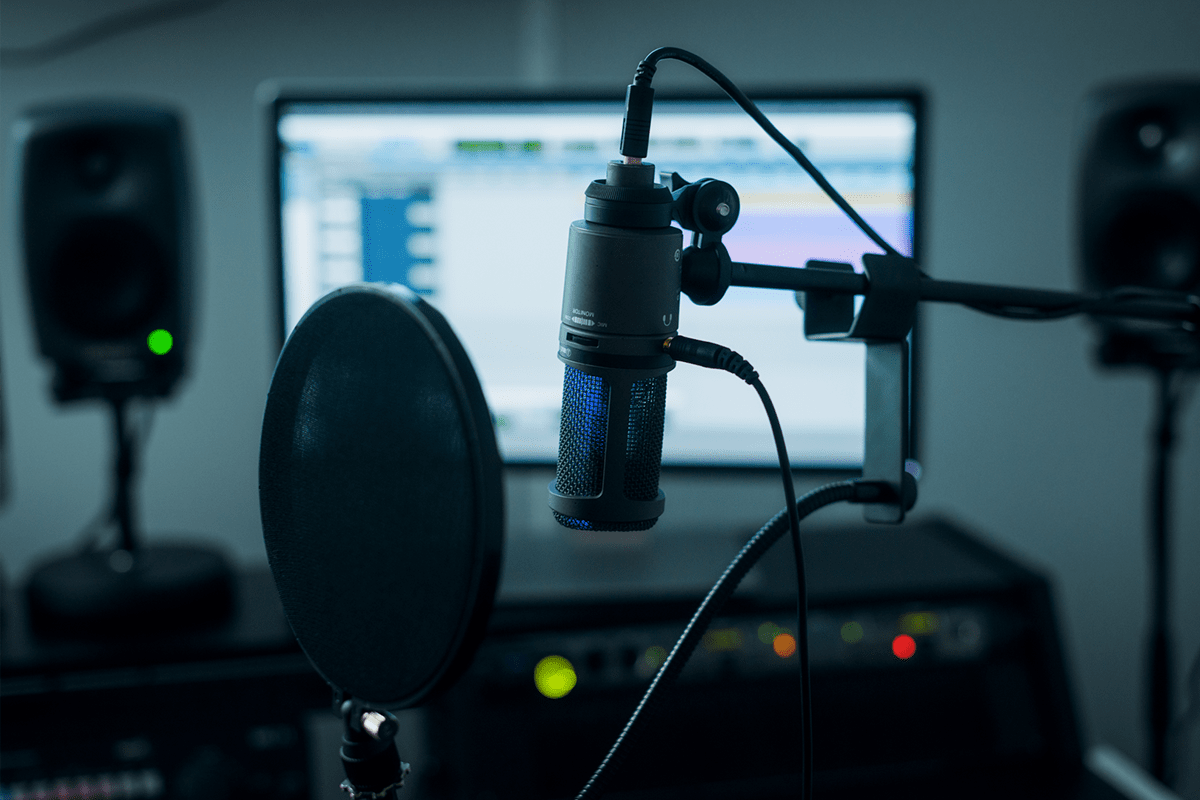 03.08.21
ZOO launches remote ADR service
Building on the success of our remote dubbing services, ZOO has launched a dedicated service line for remote ADR. In recognition of the pandemic-led shift to remote and hybrid solutions, ZOO has created a service to make ADR simpler and more cost effective for the post-pandemic future.
Automatic dialogue replacement (ADR) is the process of re-recording original dialogue after the filming process to either improve the audio quality or make changes to the originally scripted dialogue.
Most remote ADR solutions available today aren't able to deliver the robust, seamless service that actors and directors need. Latency is typically a major problem for ADR service providers, however, with ZOO, ADR is underpinned by the same proven voice capture platform as our award-winning dubbing services. This enables the newly-launched service to overcome this widespread industry challenge.
During 2020, we were pleased to be able to support a number of our customers to keep their productions moving with remote ADR services.
– Gordon Doran, President, ZOO Digital
"This was while also ensuring the health and safety of their actors and directors during a challenging period for everyone. Now, thanks to the rapid work of our in-house research and development team, we have been able to adapt our voice capture technology in order to launch a dedicated remote ADR service, right when the industry needs it most."
ZOO's ADR platform facilitates recording sessions from either studio or remote locations by creating a 'virtual ADR stage'. In-built video conferencing and collaboration tools allow actors, directors, dialect coaches and others to work together in real time as though they were in the same room.
Remote ADR from ZOO enables loop groups to record together collaboratively in the same session. Auto-sync tools provide snap-to-sync capabilities to ensure all captured audio is frame accurate. All pre-release content remains secure in the cloud-based ADR platform, which benefits from multifactor authentication, watermarking, 256-bit encryption and secure video streaming. As no third-party collaboration tools are required, this delivers a seamless and secure ADR service, with actors and directors working from separate independent recording spaces. This enables actors and directors to re-record lines easily from any suitable environment, even when they have moved onto another production in a different geographic location.
Looking to the near future when productions begin to ramp up, 'virtual ADR stages' will also offer additional recording capacity outside of traditional ADR. Physical studios will likely struggle with capacity when on-hold productions fully resume, so the availability of virtual stages will help keep production schedules on track.
ZOO offers both full-service ADR to manage and deliver the end-to-end service as well as rental of its 'virtual ADR stages' by the hour. ZOO is a member of the Trusted Partner Network and has successfully passed stringent security audits by major Hollywood studios and streaming services.