ZOO works with ODD London on M&S #GoJumpers and #GoPyjamas campaign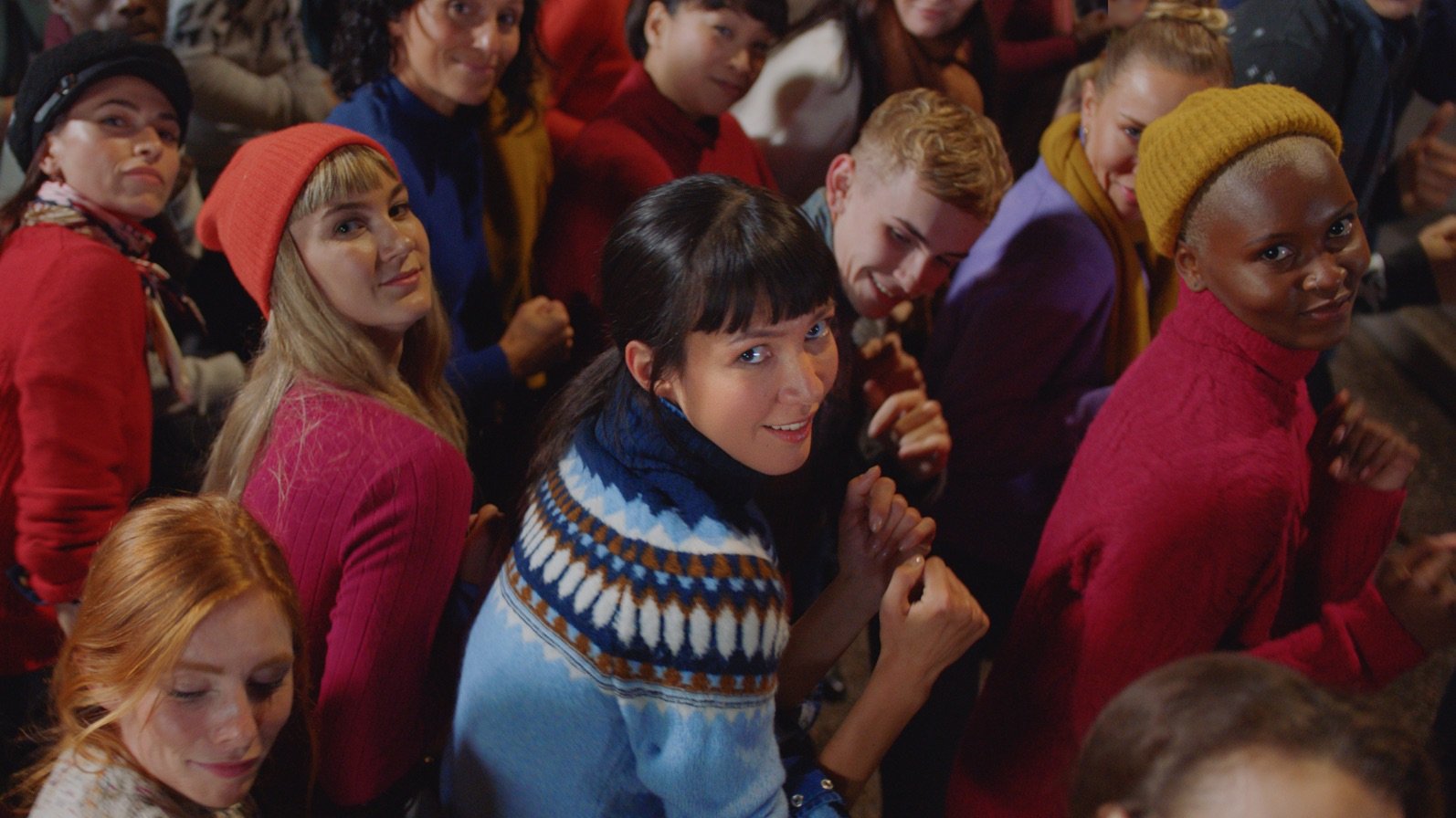 Nothing signifies the start of the holiday season to Brits more than the launch of heart-warming, festive commercials from the UK's biggest retailers. ZOO was thrilled to play our part in this British tradition – working with the super-creative team at ODD London to create the audio description for their latest festive campaign!
The series of commercials for top British retailer Marks and Spencer captures the mood and madness of the season and invites audiences to #GoJumpers and #GoPyjamas for Christmas. Helping to share M&S' catchy campaign with new audiences, ZOO was drafted in to provide AD services.
For audiences who are blind or partially sighted, audio description helps paint the picture of the action in the ads in perfect detail. In advertising, that has to factor in quick cuts, snappy slogans and, in this case, House of Pain's Jump Around soundtracking the chaos.
ZOO worked with the awesome team at ODD to craft the AD story (as well as the captions for the hard of hearing) – equipping the M&S campaign to further captivate audiences this holiday season.
#GoJumpers & #GoPyjamas – The Campaign
ODD London is a creative agency that builds 'aspirational lifestyles' – and some incredible ads. The festive collaboration with M&S asks the British nation to #GoJumpers for Christmas.
As the team at ODD puts it:
"We're asking the nation (and their dogs) to #GoJumpers for Christmas in our latest spot for Marks & Spencer. Backed to the iconic Jump Around by House of Pain and directed by Jake Nava of Beyoncé Single Ladies fame, our feel-good, dance-filled campaign celebrates the glorious madness of Christmas.
"From families in their living rooms, girlfriends hanging out in their bedrooms, through to work colleagues at office desks decked with tinsel, it's a fun snapshot into the infectious festive spirit M&S want to spread across the nation."
An ODD couple in London
As well as loving the #Go campaign, our UK-based team reveled in working with the guys at ODD London. There's a real knack to creating an audio description track that fits neatly in the time allowed, tells the story and also describes the action clearly.
The M&S campaign has minimal dialogue but fast and fun action. This was an opportunity but also a challenge that the AD scriptwriters at ZOO and the creatives at ODD worked together to meet successfully.
Dannie Stewart, Executive Producer, ODD London said:
"It's been a real pleasure working with the team at ZOO on the #GoJumpers campaign. The response times are fast and everyone wants to get the job done right. ZOO understood the tone we wanted to communicate and they've done a really great job."
Ready your next ad campaign with ZOO
Reach new audiences with flawless audio description and subtitling services. Use our Hollywood-approved subtitling and AD services to communicate your message – however chaotic, quick-fire (and catchy) your campaign.
ZOO offers the best price in the market – guaranteed. Whether you're looking at audio description or subtitling, there are no rush fees and lightning-fast turnaround. No messing.
Want a fairer price for your next ad campaign? Our approach is simple – if it doesn't cost us, it won't cost you. Our own innovative technology and smart automation allows us to pass cost savings directly on to you.