#ThinkTechnology Part 1: Staying ahead of the technology game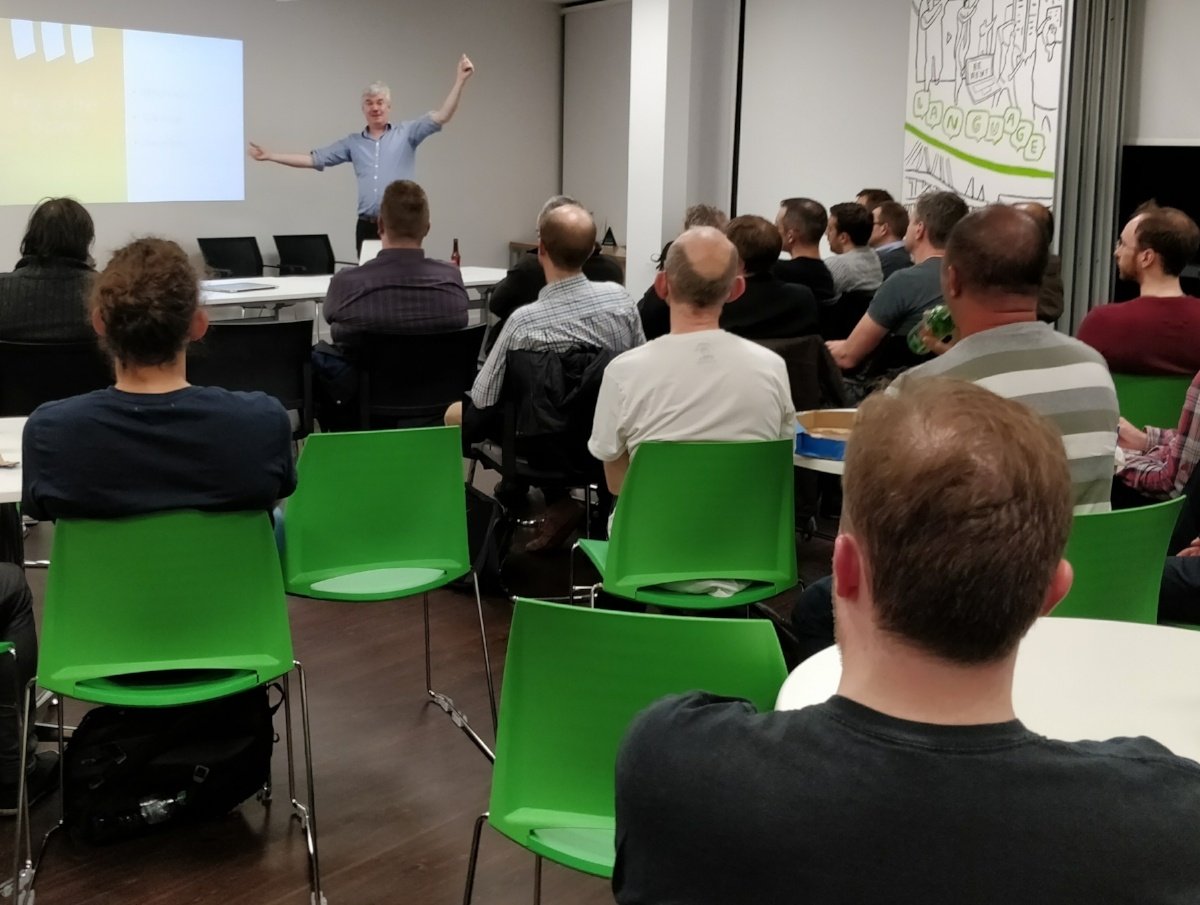 Technology is at the heart of everything we do. We're constantly looking for ways to innovate, re-imagine and redesign the ways things have always been done in localization and digital distribution.
Last week's meet-up at ZOO with Sheffield DevOps and ShefTest was a great example of how our cloud engineers, systems architects and software developers stay ahead of the game to pass on cloud-powered benefits to our clients.
What is 'DevOps'?
Simply put, DevOps is about great communication and collaboration between software development and software operations. We're all for super-efficient ways of working and best practice starts at home.
There are plenty of advantages for our clients too:
Shorter development cycles which mean we can move fast.
Increased deployment frequency which means we're responsive.
Better alignment with business objectives so that we can tailor our technology and software tools to help our clients achieve their goals.
Who attended?
The event combined members and guests from Sheffield DevOps and ShefTest.
Sheffield DevOps is a meet-up group focused on all things DevOps, sharing the latest updates and innovation from the industry.
ShefTest is a gathering for testers and testing enthusiasts, covering innovations in testing, automation, project management, quality assurance, and much more.
What did we learn?
With over 50 eager testers and DevOps enthusiasts attending, the meet-up was a fantastic event to support and be a part of.
The evening's first talk came from cloud consultant, Bernard Jauregui, on 'How I learned to stop worrying and love the Cloud', a topic we're particularly fond of. You can find out more about our cloud-powered technology here.
Bernard was followed by Sky Betting and Gaming's Claire Johnstone and Phil Garner, entitled 'Performance Testing on Production… why the hell not?' – why and how Sky tested systems to cope with traffic loads over two years of rapid growth – something else we're more than familiar with.
ZOO's Head of Project Management, Chris Oakley said:
"Developers and testers always need to stay curious and up-to-date – and these events are a way to learn from others' experiences. This is one of the many ways our R&D team go about finding new approaches to getting TV and movie content where you want it to be, on any platform, anywhere around the world.
"The event was an excellent opportunity to hear how other companies work in the cloud and to share their knowledge. It's also been a great chance for guests to network with people working in similar fields around the region – and encourage enthusiasts to get more involved."
---
If you're interested in DevOps or testing, we recommend giving the next meet-up a try!
You can follow Sheffield DevOps on Twitter for the latest updates and join ShefTest's Meetup group here.