How ZOO keeps your content secure through the entire dubbing workflow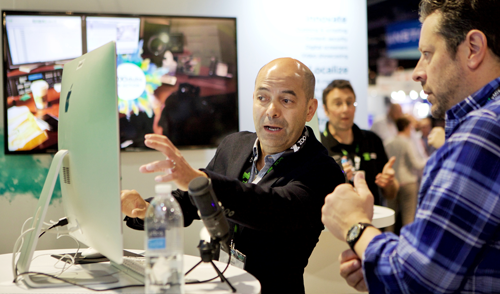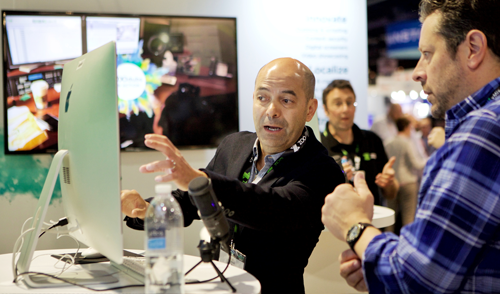 As a dubbing services provider for the biggest names in entertainment, we recognize that we're dealing with some of the most sought-after TV and movie content around. But how do we keep every step of the dubbing workflow watertight and ensure your content stays in the right hands?
From the very start, we've worked hard to address some of our clients' biggest challenges in an increasingly OTT world. It's no surprise that keeping your sought-after content libraries in safe hands is right at the top of the list. So how do we manage it? Across every language. Every territory. 24-7-365.
ZOO's dubbing service – its process, platform and systems – were built from the ground up with robust content security at its core. This means that we've looked at the entire dubbing workflow, its strengths, weaknesses and most importantly its vulnerabilities:
Video content and reference materials are sent to adapters and dubbing studios and downloaded locally, with no ongoing visibility of where they end up.
Dubbing work is being passed from studio to studio due to lack of capacity – with no visibility of who is actually providing the service.
Anyone is able to access content without a content owner's knowledge or a clear audit trail of who has accessed that material.
To tackle these issues, we've worked on big-picture security, specific tools to tackle specific problems and what security means for Team ZOO.
1. Instilling a security culture
At ZOO, content security is everyone's business. Our approach has two sides of the same coin – part practice and process, part culture and ethos.
Our security culture is based on the expertise of our in-house R&D team and dedicated content security personnel. These teams make sure that a security mindset is instilled in each member of Team ZOO – no matter where in the world they work.

That's because we care about the content we work with – and its protection – as much as the content holders who have trusted us to dub it. Achieving TPN accreditation, the global, industry-wide gold standard each year, is just the start.
Security in the dubbing workflow is an ongoing priority. We've identified key areas of our dubbing service where our cutting-edge, technology-based approach always ensures the highest level of content protection.
2. Ensuring full visibility of content at all times
ZOO Digital is built for OTT, and we've identified streaming as the safest way to access and share valuable content for dubbing with the global teams and individuals involved in the dubbing process.
Content never leaves the fortress of Amazon Web Services (AWS). Fully traceable in the cloud, we're able to mitigate risk at every stage, there's no downloading, copying or sending assets to multiple people in different dubbing studios.
We're able to monitor, trace and audit every keyboard stroke of the people that have been authorized to work on your content. From project teams to our global dubbing network, you have the control to grant access, track action – and lock it down when the job is done.
Steve Franklin, ZOO's Web Development Manager and Head of Content Security explains:
"One of the most challenging aspects of content security in entertainment localization is accurately keeping track of the thousands of projects and tens of thousands of users who will be involved in production.
"To ensure a robust system you need to look at the whole service infrastructure across dubbing, subtitling and scripting. Like all our services, dubbing is powered by our own propriety software."
Steve continues:
"This in turn is managed and monitored by our in-house software development team who are essentially specialists in cloud technology. "With all the advantages this brings in terms of content security. It means that all dubbing assets are protected by the latest, cutting-edge technology."
As Steve explains, our way of working gives us access to expert knowledge and precise visibility. A pathway of where content owners' valuable assets are coming from and where they are now.
To give an added layer of protection, anyone logging on to ZOO's systems must use multi-factor authentication – a standard of best practice across the board.
Geolocation tracking of recording sessions offers our content owner clients the security as well as the quality that their content deserves. If a piece of content is due to be recorded in a specific studio, it means that we can track and make sure that each dubbing session takes place in the allocated location. If a studio has been approved for a particular recording, that's where it will take place.
3. Protecting video when it goes into territory
No matter where in the world your content is streamed and worked on, it's our job to keep it super-secure. Whether the dub is taking place from one of our ZOO-Enabled Dubbing Studios or from a tested-and-trusted home studio, your content never leaves our watertight system.
Protecting your content isn't just about the four walls the recording is completed in. With ZOO, software-enforced processes ensure an extra level of safety. These processes make sure your content stays in the right hands.
Screening tools support secure video streaming directly from our localization ecosystem. This regulates who can watch content and for how long individuals have access. These proprietary tools enhance security when sharing content through the entire dubbing workflow.
ZOO automatically applies user-personalized watermarking to all videos streamed in the ecosystem. Not only does this deter piracy by spoiling the content to decrease its value, but it also identifies the exact source of any leaked materials.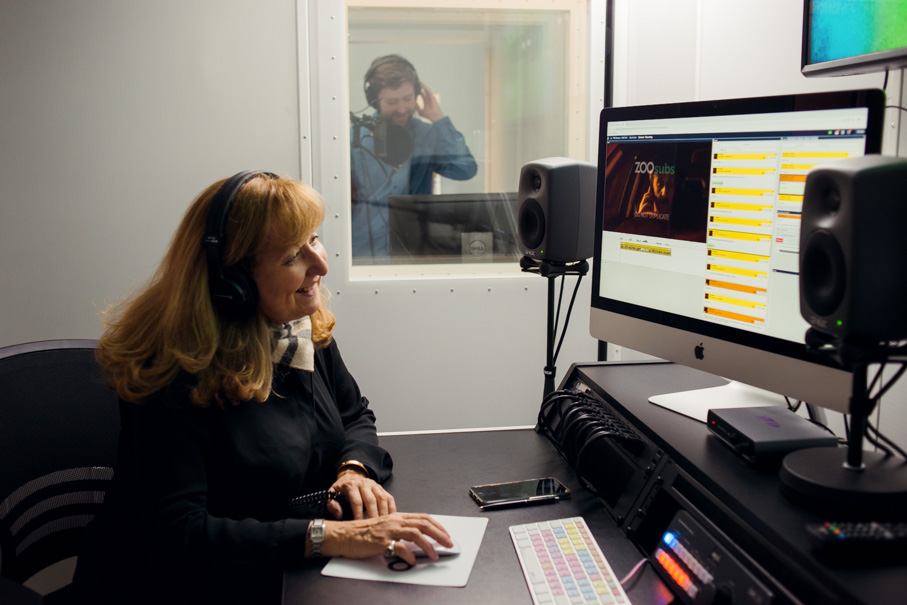 These are just a handful of examples, but at ZOO, we never rest on our laurels. We have cutting-edge content protection measures in the pipeline as part of an ongoing program of development.
There's always room for improvement based on the evolving requirements and standards of the TV and movie industry in an OTT world. We innovate in this space and make it our business to keep ahead of the game – because that's what our clients need.
Every one of us, in each production facility and every dubbing studio, must live and breathe our Hollywood-approved security protocols – and that's how it has to be.
---
Discover ZOO's ultra-secure dubbing services
We're trusted to provide dubbing services for some of the most-prized entertainment content in the world. To find out how ZOO can securely and efficiently dub your content, contact us to book a demo or request a quote.