M&E Journal: How the cloud is unlocking a world of OTT content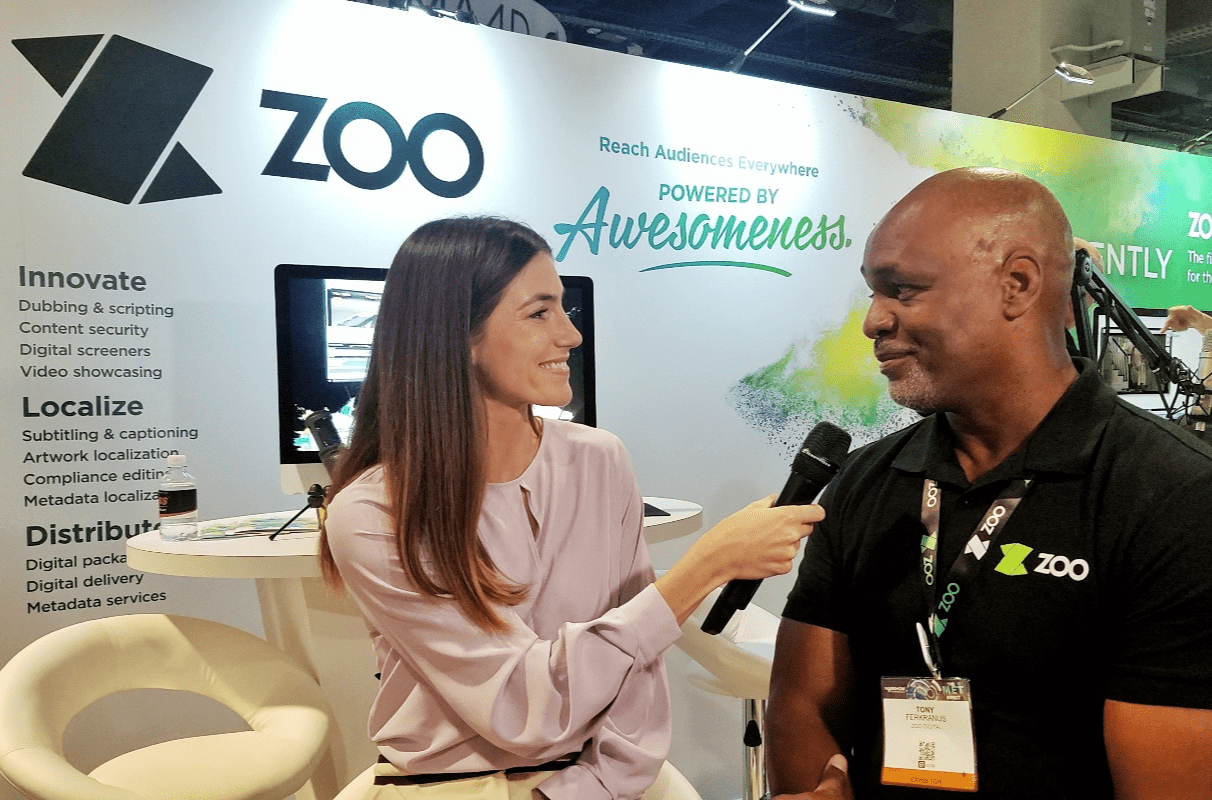 With the ground-breaking growth of global OTT platforms, TV and movie content owners have more opportunity to distribute around the world than ever before. It's an opportunity, but it comes at a price – a need for greater capacity, more talent and an infrastructure that's fit for purpose, one that's built to do the heavy lifting.
Tackling this opportunity requires a new way of looking at localization and digital distribution. Making the most of innovative technology and shaking up tradition.
By utilizing the cloud, Hollywood studios and global broadcasters are taking expansive libraries of content around the world and unlocking all new revenue streams.
How the cloud is changing the game
ZOO Digital has been working with major studios, broadcasters and VOD providers to rethink localization and digital distribution.
Entering a well-established localization space as an OTT upheaval was taking place, ZOO was dealt a unique position – the chance to tackle long-standing challenges using current technology – and look at the industry with fresh eyes.
The outcome was cloud-based localization and digital distribution – answering the question, "If you were starting from scratch today, how would you design the process?"
But the real benefit of all this is choice.
Giving TV and movie studios the choice to release content into new territories and onto new platforms. Giving content owners the choice to localize content that was previously outside the scope of their budget and ready it for worldwide release.
Now, with over 200 OTT service providers in the US alone and a growing global demand for localized TV and movie content, cloud services are helping unlock entertainment – using smarter workflows and modern technology to distribute content libraries into new and emerging markets.
Moving the recording studio online
At ZOO, the goal is to democratize dubbing. To make it irrelevant who you know or which studio you're connected to. As long as the recording environment has been approved, the talent is ready to go.
This opens up a world of choice.
Giving content owners the choice to feature the best voice talent for the job – not just those located at a nearby dubbing studio. This means fewer operating and staffing costs which in turn lets clients choose the recording scenario to suit their budget.
Using built-in video conferencing, dubbing directors can lead artists in real-time and capture all of the audio in one quality-controlled session within ZOO's cloud dubbing platform. Actors deliver their lines and the director can hear it live, then instantly playback the take to check for sync and quality issues or provide additional direction.
In other words, the recording studio has moved online.
More efficient system means fewer unnecessary costs
By building services from the ground up with current localization and distribution challenges in mind, the cloud offers a more efficient way of working.
Voice artists working on a dubbing project are creatives. Using cloud technology, localization service providers can empower these creatives to do what they do best while managing any cumbersome administration in the background.
With ZOO, more accurate recording processes and efficient workflows are helping to cut down the time spent on the recording process by up to ten times – while maintaining stringent quality standards.
Simple checks and balances, such as monitoring the recording and approval process in real-time, avoid lines being missed and expensive re-recordings.
Similarly, content owners can be involved in the dubbing process as much or as little as they want – without the costs associated with travel and administration. Studios and broadcasters can dip in and out of a recording session via video link, all secured in the cloud.
The localization ecosystem
The localization process is built up of several areas that traditionally work in silos.
By connecting the different elements that go into TV and movie localization, cloud technology is making the entire process more interconnected and free-flowing.
Bringing dubbing, subtitling, scripting, encoding, metadata management and digital packaging into one living ecosystem, the cloud is streamlining the process from start to finish. This interconnection is making it easier to repurpose content for the requirements of new OTT platforms and territories – with assets all managed from a single repository.
Unlocking the potential of TV and movie content
Giving content owners choice is key to unlocking the potential of TV and movie content libraries. Localization is not a one-size-fits-all process and the cloud is enabling different options for different types of content.
Soap operas, reality TV shows and feature-length documentaries are often shelved, despite there being an eager global demand and audiences ready to consume them.
By providing localization options, ZOO is helping content owners to maximize the opportunity to release and monetize their entertainment back libraries.
Helping to plan global distribution
Monetizing content across multiple platforms and territories involves a huge amount of cross-over of deliverables – from the different language requirements of each territory to the necessary assets involved in an OTT delivery.
With such a daunting array of choices and associated costs, it's vital to maximize the opportunity and help studios and broadcasters get the most out of their on-demand content.
'Sandbox' is our way of addressing a real challenge faced by content owners who want to share TV and movie content with the world.
Cloud technology is not only opening up new monetization streams, but by identifying profitable target territories using existing localization and distribution assets, ZOO can help content owners find the most efficient ways to increase the global reach of their content.
The digital distribution planner helps Hollywood studios and global broadcasters create the most cost-effective strategy for delivering titles across multiple platforms and languages, utilizing the assets they have already have, and giving more transparency about the costs involved in digital distribution.
Taking the next steps with ZOO
Whether you're looking to explore opportunities to monetize your content libraries or looking at your next global release, talk to ZOO today to see how it can be achieved with a scalable cloud-based service.
---
This article was originally published in the Winter Edition 2018-2019 of MESA's M&E Journal – read the original article here.