Studying the art of script adaptation for dubbing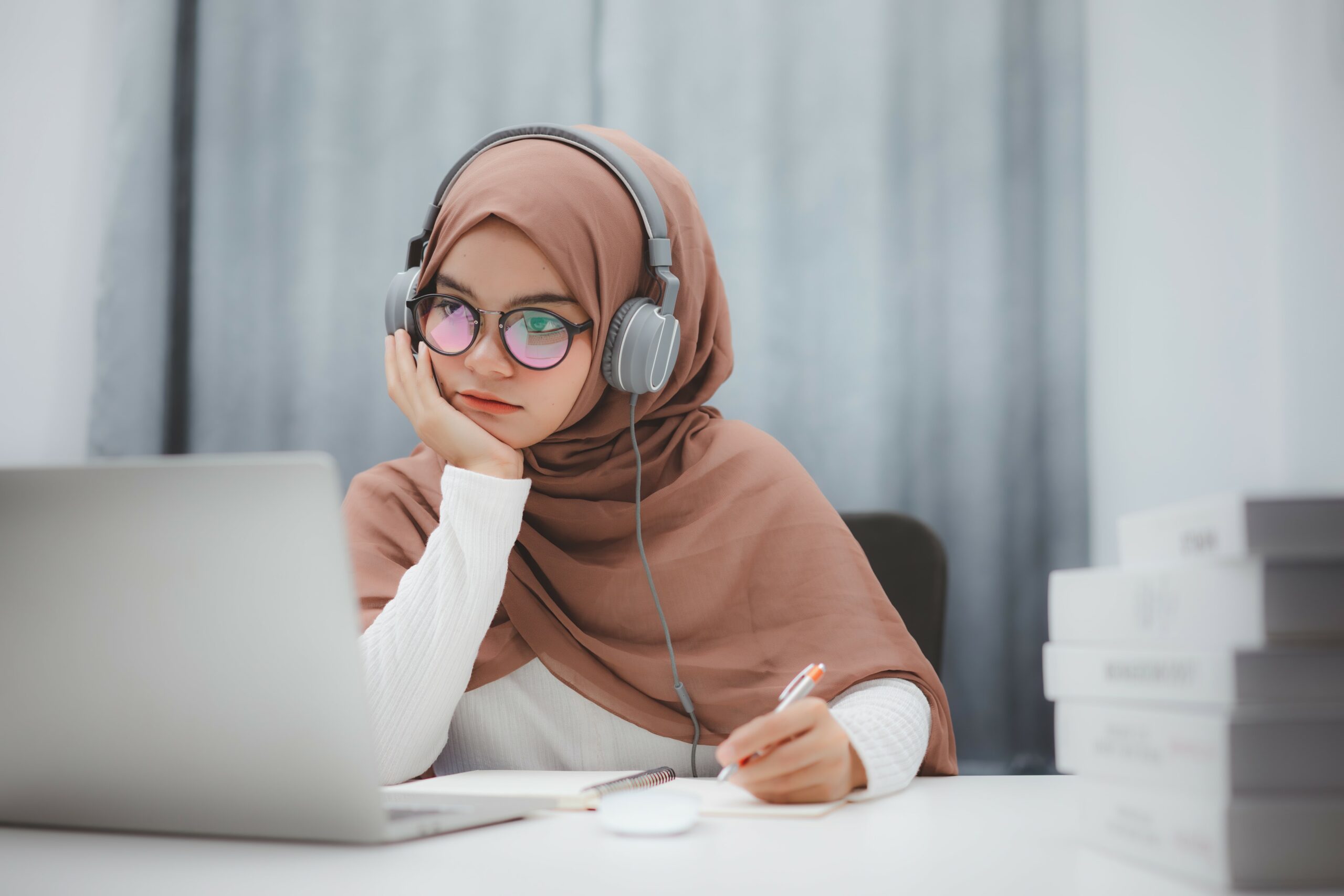 Script adaptation for dubbing is a true art form.
Finding the right balance between synchronization and cultural adaptation is no easy task, and one that isn't often taught to translators and linguists.
With more content being dubbed into other languages than ever before, the importance of high-quality script adaptation has never been greater. After all, global audiences deserve to experience dubbed content in a way that authentically represents their culture, traditions, values, and native language.
In 2021, ZOO Digital launched ZOO Academy, the non-profit initiative that aims to equip and empower the next generation of talent in audiovisual translation.
The initiative's first professional development course, co-created with the University of Sheffield, is now running and centers on the art of script adaptation for dubbing.  
With the first student cohorts having finished the program – many of whom have already worked in entertainment localization – we reached out to delve deeper into their learning experience, valuable takeaways, and advice for future participants.
---
Luisa: My experience was very positive. Not being very familiar with dubbing, I learned many interesting things that I hope will serve me well in my work as a translator.
Noemi: It was a wonderfully insightful experience, which gave me a precious opportunity to refresh my knowledge of translation strategies while learning a completely new approach to adaptation and the importance of lip sync.
Roberta: Very, very positive! The course leaders were very present, knowledgeable, and ready to answer any of our questions. They spurred us on to improve the example dialogues and deal with technical difficulties, as well as giving us confidence and sharing their enviable knowledge on the topic. Furthermore, it's not every day that you get to learn from people like Walter Rivetti, so it was a truly unique experience overall.
Sarah: I enjoyed the course immensely! The self-learning platform was easy to access and use, and the course covered many topics in a relatively short time. I actually learned a lot and I'm so glad I participated.
What was your favourite part of the course?
Noemi: I loved both the theoretical and practical knowledge approaches. However, I must say that everything about the dubbing practice (including my own attempt at dubbing characters in a fair/passable way!) was the most fun part of the entire course.
Natalia: Definitely the "hands on" part, where we used the techniques that we had learned and apply them using ZOOdubs. I also loved the online part of the course – getting to know different people and different cultural aspects.
Roberta: The theoretical part was useful, for sure, but the part I enjoyed the most was the practical one. We were asked to adapt some dialogues from a movie, "Two Lovers", and I think it's beautiful! I had seen it many times before, and I had a lot of fun trying my hand at it with big-name actors like Gwyneth Paltrow and Joaquin Phoenix.
Annalisa: My favourite part was using ZOOdubs to create my own dubbing work. It was really interesting to see how the other linguists worked and to compare each other's translations. And playing the role of the voice-artist was super fun!
What was the most useful method or approach that you learned about during the course?
Natalia: It was really useful to get to know more about the dubbing industry, as well as the dialogue adaptation process and the use of informal language and slangs. It was also great to learn about how different dubbing is from subtitling – the voiceover exercise made that evident!
Roberta: The lip sync, without any doubt, where the dialogue adapter synchronizes each line to the lip movements of the speaker on the screen, word by word. Trying to respect the actors' timing, lip movements, and nuances was difficult, but also helpful and fun.
Sarah: Learning the huge difference between subtitle translation and adapting dialogue for dubbing based on the cultural background of the audience and how we can get creative – especially when it comes to lip-sync.
What were the main benefits of learning online?
Luisa: I work from home and live in an area which is rather far from big cities. The online course allowed me to participate without the hassle of being away from home for days. In addition, I was able to exchange views with people from many different countries.
Noemi: Utmost flexibility – a true blessing for freelancers!
Annalisa: Learning online is an ideal solution for freelancers, who absolutely need the flexibility.
Sarah Hassan: It is much more convenient, especially as I'm living in the Middle East. It was also easier for me to participate because I normally shy away in a classroom setting.
How did the course help you as an audiovisual translator?
Luisa: I learned and delved into topics that interested me a lot, but which I did not know or have expertise in previously.
Annalisa: The course paved the way to dubbing opportunities and gave me the chance to spread my pool of clients.
Sarah: I started to approach translation differently, being more careful and attentive to the cultural background.
How did the course advance your knowledge of script adaptation?
Noemi: It didn't simply advance my knowledge: this course actually taught me the very basics of adaptation techniques in a very insightful way.
Natalia: Immensely. I had translated scripts before, but I lacked the knowledge to do it appropriately or to adapt it, for that matter. I am confident now that I can adapt a script with much more ease, although I still lack the experience.
Sarah: It was very helpful in making me understand how scripts can be adapted and that it is actually possible to make changes to the original text without altering the meaning.
Did you learn anything that you wish you'd known earlier in your career? If so, what was it?
Luisa: I wish I had delved into all topics related to film and entertainment earlier because it is an area I am passionate about.
Natalia: Everything… I wish I could've done it before.
Annalisa: Adapting scripts and focusing the attention on lip synch without losing out on creativity.
How do you think the course benefits the AVT community and/or entertainment industry?
Luisa: The large amount of content distributed nowadays on the various streaming platforms and beyond means that the quality of dubbing or subtitling does not always live up to users' expectations. Courses such as these can be useful to ensure a good standard in the work of the translator and adapter, even for beginners.
Annalisa: The course helps you become a more complete linguist, paving the way to dubbing opportunities.
Sarah: It will make it easier for AVTs to enter the dialogue adaptation and dubbing world which will infuse the entertainment industry with qualified translators who also have the skills to do the adaptation. I think someone who already has subtitling experience will be much more equipped to handle dialogue adaptation and this course empowers people to do just that.
What advice would you give to anyone thinking of completing the course?
Noemi: Go on and do it! Don't miss out on this fabulous opportunity!
Natalia: If you have the means and the time, and you want to broaden the scope of your work, I would highly recommend it.
Annalisa: Don't hesitate! Not only is the course extremely useful, but you'll also find it is very enjoyable!
Roberta: To my fellow translators, I say: never stop learning and enriching yourself with new things! I hope these kinds of courses will increase and be promoted in the future, especially for those who are strangers to this world.
Enroll today for Adapting Dialogue for Dubbing (ADD), the professional development course co-created with the University of Sheffield.