Language, culture and the intricacies of audiovisual translation with Dr. Nicole Baumgarten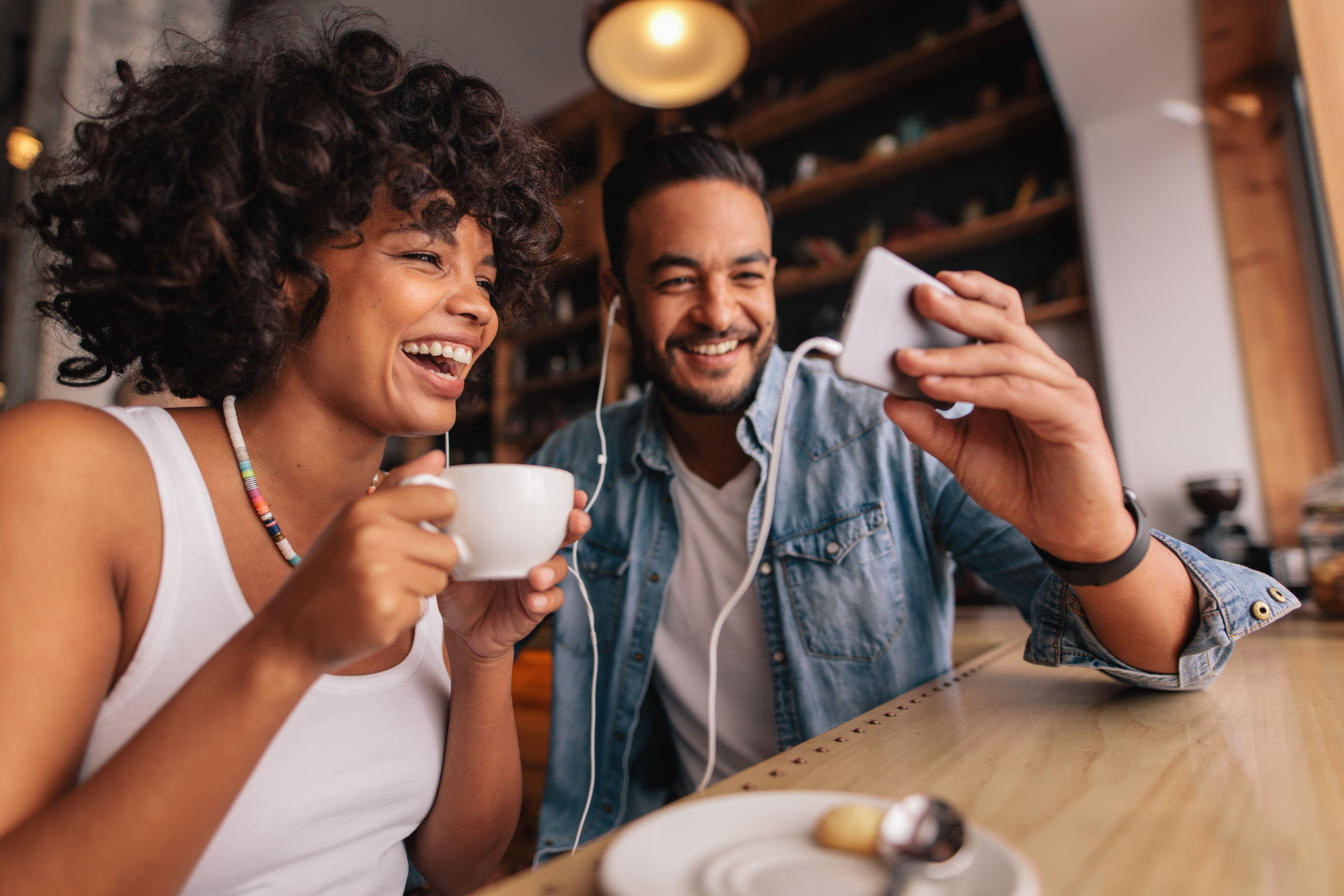 The world of audiovisual translation is filled with complexity.
In the entertainment industry, AVT talent must consider translation, meaning, visual cues and cultural adaptation, all while capturing the original essence of the content and its story. With no singular way of doing so, it can be a challenge for those producing subtitles, scripts, captions and beyond to find the right balance, with much of this process coming down to personal judgment.
Adapting Dialogue For Dubbing (ADD), the professional development course by ZOO Academy and the University of Sheffield, aims to equip the AVT talent pool with the knowledge, training and tools necessary to make this judgment – and ultimately improve the quality of dialogue adaptation in the industry as a whole.
Dr. Nicole Baumgarten has dedicated her entire career to the study of language, culture and the relationship between them. As the Senior Lecturer in Translation and Intercultural Communication Studies at the University of Sheffield, Nicole now plays a pivotal role in the development and delivery of the ADD course, and spoke to us about her current research, passion for the field and how the course benefits students, the AVT community and the entertainment industry.
---
Tell us about your academic background.
"My academic background is quite diverse. I have a Master's degree in English, History and Law from the University of Kiel (Germany) and a PhD in Applied Linguistics (which is sometimes described as the study of language to solve real-life problems) from the University of Hamburg (Germany). My PhD was on English to German dubbing of the James Bond movie series. I spent almost 10 years as a researcher working on English-German translation. Then I was a Professor of English language and linguistics at the University of Southern Denmark and now I am a Senior Lecturer in Translation and Intercultural Communication Studies at the University of Sheffield."
Tell us about your current research.
"I have spent my whole academic career looking at the connections between language and culture, at how people learn to use languages to communicate, at differences between communication styles, how people express their identity through the way they speak, and how they get stereotyped by the way they speak."
"Currently, I am working on projects that are at first glance only remotely related to translation and AVT. For example, I'm working on a book on address systems, which means how people say 'you' to each other in different languages and cultures. I'm also working on a study of what Danish and German people consider 'hate speech' in online and offline communication. And I'm working on a study that looks into how people use and feel about terms of endearments like 'love', 'darling', and 'babes'. This is all work on understanding how language works for people in their daily lives, and that feeds into my teaching of translation and AVT. Because after all, translation is about using 'real language' and sounding 'authentic'."
What first drew you to language and translation studies? What is special about this field?
"I grew up in Germany and at that time you couldn't really escape studying at least two foreign languages in school. And then, of course, Germany has been a classic dubbing country with much of TV and movies dominated by American content. So different languages and translations are really everywhere; they blend seamlessly into your daily life. When I started working in translation, what fascinated me was how translation is a bridge between people and cultures who otherwise would not get to know each other. Translation is the only way in which you can open the window to another culture for absolutely everyone."
"The other interesting thing is that doing translation work is of course much more complicated than people are aware of. You need an extremely high level of language competence and language awareness. You also need to know where cultures overlap and where they are different, and how you can express that similarity and difference through language, while also capturing the audience without falsifying the original or creating nonsensical text – you won't hear the end of that on social media."
How is the audiovisual translation industry changing?
"It's getting bigger! It's turning into a truly global phenomenon where content is increasingly exchanged across more and more countries. More exchange, in more directions, creates more challenges for the production of culturally authentic, credible and comprehensible content."
What do you see as the future of audiovisual translation?
"As with everything that grows quickly there is a risk of losing focus on translation quality. Time is always an issue and there may not be enough qualified professionals in a particular market. The availability of and easy access to training is a key issue. Machine translation systems are also sometimes seen as the answer, like in other areas of translation."
"There is something about the unique human capability of understanding and producing language in connection with the moving image on the screen that will be central to the AVT process for sometime to come. We need to educate and train translators to develop this innate human capacity into a professional skill. And we need to figure out what can be done by a machine translation system to help the human translator and what definitely must be done by the human translator to ensure that the end product works for the target audience and has the same entertainment value. From an academic perspective, we actually know very little about what human dubbing translators do, what goes on in their minds, when they translate. It'll be exciting to find out more about this and we're actually doing some work on it at the moment."
How does the Adapting Dialogue For Dubbing course benefit the audiovisual translation community?
"Our course has the central aim of improving dubbing translation and dialogue adaptation. To achieve this, we take a holistic approach to the topic. So, it's not just about teaching the mechanics of translation strategies, adaptation requirements and synchronization, but about how the creation of authentic dialogue – that fits seamlessly with the visual image – comes out of knowledge of how film, language and culture work."
"The course is fully online and can be accessed from anywhere in the world. We hope that we have created something really low-threshold where people feel comfortable signing up. Once you are in the e-learning environment you can start right away, at your own pace. Our team is available in the background to provide support when needed. When we all meet at the end of the course for the one-day live workshop, students have the opportunity to interact with each other, and us, in a friendly and supportive atmosphere; they see and talk about each other's work and get feedback on their own. Many people link up on LinkedIn afterwards, which is great."
How does the Adapting Dialogue For Dubbing course benefit the entertainment industry?
"People who take this course acquire a rare, enhanced skill set for producing high-quality dubbing translations and dialogue adaptations. In addition, I think, people come away with greater confidence in their skills and their ability to make the right translation and adaptation decisions for the markets in their territories. They have acquired knowledge, practical experience, and a toolset for professional work on dubbing projects. In an industry as ever-changing as the translation industry, we're committed to providing training that sets skill standards that can be relied upon."
What do you think students find the most valuable about the Adapting Dialogue for Dubbing course?
"The course and the activities we have designed give people space to think about and reflect on their work with film dialogue scripts. Students tell us that they've never thought about this or that aspect of adaptation or translation and how some issues, like body language or camera position, were real eye-openers – especially for students who come from a subtitling background."
What difference does ZOO make to your teaching?
"The collaboration and input from ZOO makes all the difference for this course. It was Stuart who first approached us with the issue that there was something missing in the dubbing industry: Training to enhance skill sets and improve the quality of the end product to provide better value for ZOO's clients and their audiences."
"That's why this course has an unequivocal industry and practice orientation. Our students learn to use ZOOdubs; ZOO have provided us with high-quality content to work with, and they have also kindly produced over 20 short clips with "Adapter Insights" from ZOO dubbing professionals around the world, showcasing that dubbing is a truly global business."
---
ENROLLMENT
To enhance your skills in script adaptation, enroll in the Adapting Dialogue For Dubbing course via the University of Sheffield website, or contact zoo.academy@zoodigital.com to enquire about the use of ZOO's real-world localization technology in your university or educational institution.