ZOO Digital wins IABM Design & Innovation award at IBC 2017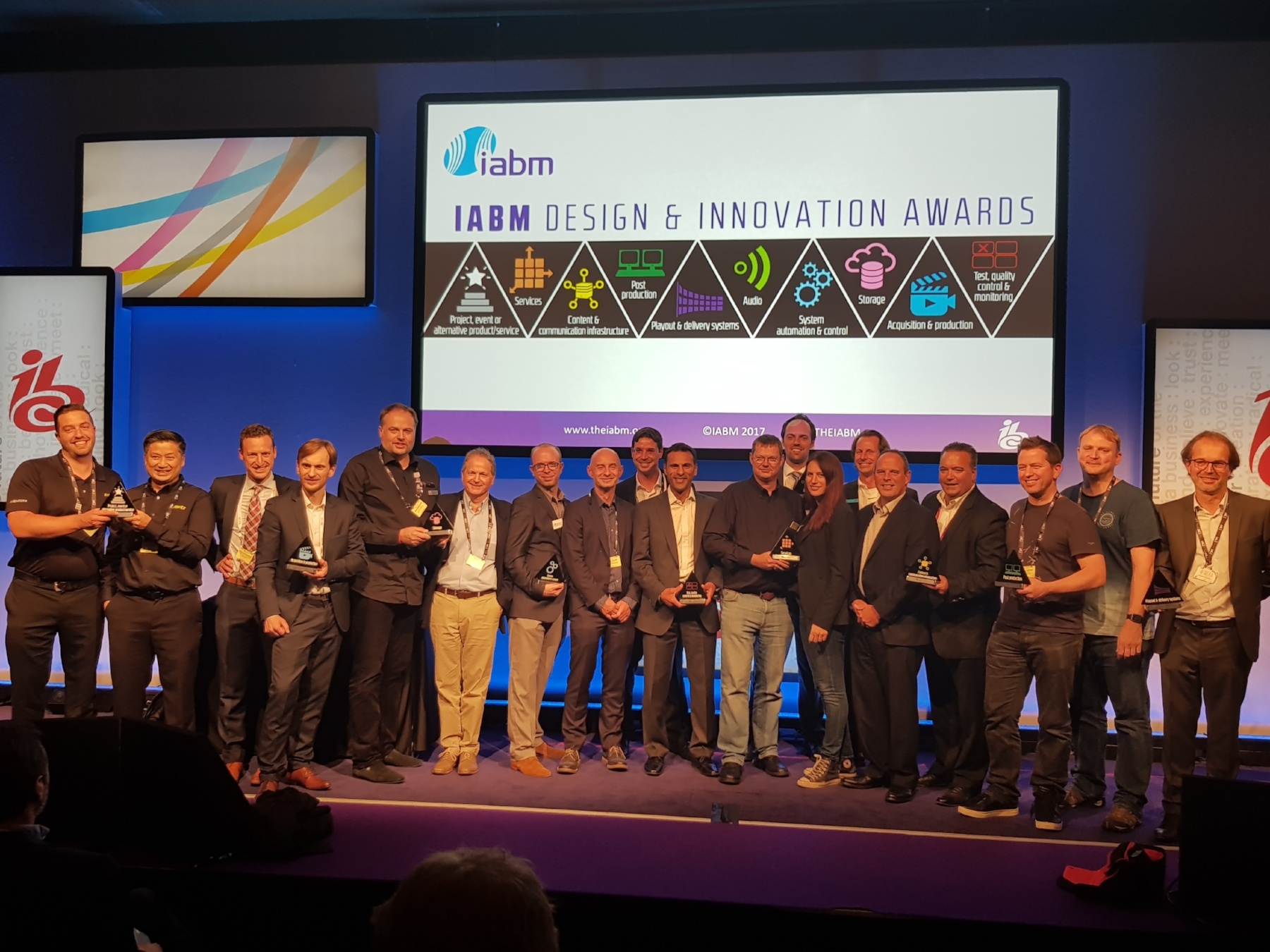 ZOO Digital is delighted to announce that ZOOdubs, the entertainment industry's first cloud-based dubbing platform, has won an award at the IABM Design & Innovation Awards in the Post Production category.
ZOOdubs, which powers ZOO's own dubbing service is radically improving the way dubbing is managed for TV and movie content owners. The platform picked up the accolade at IABM's awards reception on 16th September as part of IBC 2017, the leading media, entertainment and technology show in Europe.
The sought-after IABM Design & Innovation awards recognize 'innovations that really move the needle' in broadcast and media technology. The judging was carried out by a panel of 40 independent, highly experienced industry professionals.
This is the second time this year that ZOOdubs has gained an industry award. In April the platform won Best of Show at NAB 2017 presented by TV Technology in Las Vegas.
The innovative cloud-powered platform acts as an online dubbing studio and addresses head-on a wide range of challenges with the way the dubbing process has traditionally been managed. This has multiple benefits for content owners including far greater visibility of the production process; access to a wider choice of voice-over talent and the flexibility to work remotely, cast and record from anywhere in the world.
Gordon Doran, ZOO Digital's President said:
"Our cloud-powered dubbing service has been designed to support TV and movie content owners where they needed it most in the post production process. ZOOdubs is already transforming the way dubbing is being managed and we're delighted that our technology-based approach has received industry recognition for the second time this year."
In their feedback about ZOOdubs, the IABM panel highlighted:
"This is not just an app but an entire service. An elegant use of the cloud that leverages all its advantages of speed, flexibility and scalability to transform the process. A real innovation of how dubbing will work in the future."
---
Discover dubbing done differently
Access more voice talent than ever before. Gain full visibility and control of the dubbing process. Get recording sessions right first time, on time, every time.
Interested in dubbing done differently? Get in touch and discover how ZOOdubs can deliver more talent, accuracy and control over your dubbing processes.