ZOO Digital extends its international reach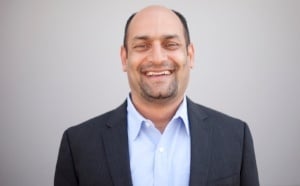 ZOO Digital, a leading provider of localization and digital distribution services is delighted to announce that Syed Ahmed has joined the team to focus on international business development. This opens up exciting new opportunities for customers in the Middle East, South Asia and Asia Pacific, as ZOO Digital becomes one of the few international providers to offer the full range of global media production and management services for the entertainment industry across those regions.
Syed previously held the position of Managing Director for the Middle East with Deluxe. He joins the team having recognized the potential of ZOO's innovative cloud-based services in subtitling, dubbing, captioning and digital distribution to enable Hollywood studios and global broadcasters to reach international audiences, and similarly for the producers of Bollywood movies and other premium international content to reach English-speaking audiences.
In the Middle East, countries such as Qatar, Saudi Arabia and the United Arab Emirates (UAE) have high expat communities. More than 80% of content in those territories is US-based and movies and TV content from the big online retailers like Apple, Netflix and Amazon are highly sought after. Similarly in countries such as Indonesia, The Philippines, Hong Kong and Thailand, US content is immensely popular.
However, as well as language barriers, there are significant challenges in localising content, such as ensuring that it is edited in a way that is culturally appropriate while guaranteeing its quality and digital distribution. Further, there are a multitude of titles coming out of those territories for which subtitling and digital distribution don't exist or don't meet technical and quality standards of global distributers.
ZOO Digital is ideally placed to address those challenges and ensure compliance thanks to its revolutionary cloud-based services that enable global teams to collaborate securely online and convert existing files to new formats in a few clicks.
Syed Ahmed, ZOO's lead for international business development said: "ZOO has the technology and industry know-how to become a hub for the localization and distribution of premium entertainment content from across the globe. What's more it's easy to implement and has already been adopted by some of the world's leading content owners. I welcome the opportunity to make our operations truly international."
Gordon Doran, ZOO Digital President said: "There's a vacuum between the US and Europe and the rest of the world in terms of connecting the best content from all territories with diverse international audiences. Syed's extensive experience and understanding of the needs of customers in multiple regions make him the obvious choice as the business extends its international reach. We're delighted to have him on board."
ZOO Digital, based in Los Angeles, London and Sheffield, provides media production, localization and distribution services to the world's leading content creators, including five of the major Hollywood studios and BBC Worldwide. ZOO uses cloud computing and ZOO technology to deliver smarter, simpler and more cost-effective global services.