ZOO Digital appoints Emmy Award-winning Dave Concors as Head of Sound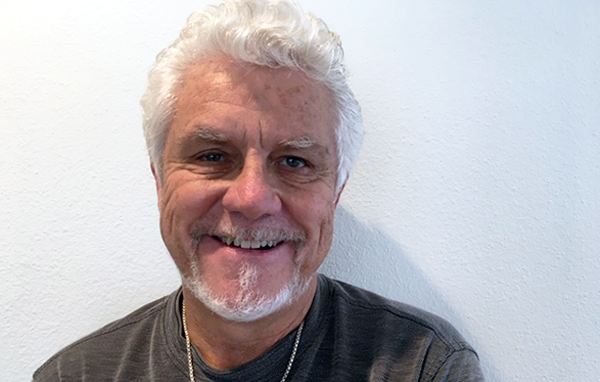 ZOO Digital today announced that Emmy® Award-winning re-recording mixer Dave Concors has joined our dubbing services team as Head of Sound. With more than 30 years of experience working on both features and episodic content, Concors will use his wealth of industry knowledge to develop dubbing services at ZOO.
Based in LA, Concors has more than 20 years of experience with Disney, exclusively working on foreign theatrical releases, which included mixing work on Disney, Marvel, Pixar and Lucasfilm projects.
Concors is an Emmy Award winner for 'outstanding sound mixing' for the long-running NBC show, ER. He has also held influential music and sound department roles on movie classics, such as The Breakfast Club, Top Gun and Scarface.
As Head of Sound for ZOO Digital, Concors will further develop dubbing services offered to Hollywood clients and streaming service providers by establishing theatrical-quality audio mixing. This will further strengthen ZOO's position as a leading provider of end-to-end localization and media services to the entertainment industry.
"The task of the mixer is to assemble the final soundtrack, layering together and balancing all the elements. If you're baking a cake, mixing is the icing," said Concors. "My goal at ZOO will be to make sure that mixes are as good as any theatrical release while creating workflows that move smoothly between recording and mix, and streamlining that process to ensure it's efficient and has integrity."

Dave Concors, Head of Sound, ZOO Digital
"Delivering quality for our clients is the number one priority," said Gordon Doran, President of ZOO Digital.
"We're assembling a team of the best in the business, and we've really found that in Dave. He'll enable ZOO to deliver the mix that Hollywood studios and streaming services expect, and he's bringing his trusted network of mixers to extend our capacity as well. We're very pleased to have him on board."

Gordon Doran, President, ZOO Digital
ZOO Digital provides dubbing in all languages through its platform-based cloud dubbing services. As the industry's first cloud dubbing service, the ZOOdubs dubbing platform enables ZOO to record voice talent from both studio and remote locations, provide in-platform collaboration and offer a secure, robust solution for dubbing business continuity.
Since its release in 2017, ZOOdubs has been used by customers like Lionsgate and Magnolia Pictures, and ZOO was awarded 'Best Global TV Project' in 2019 for innovation on the TV drama series The Bletchley Circle: San Francisco.
"Working with ZOO has been an eye-opening experience and I'm excited to be a part of it," added Concors.
---
Using revolutionary cloud-based technology, ZOO helps some of the biggest names in the TV and movie business reach audiences everywhere. Get in touch today to find out more. Find out more by getting in touch today.