ZOO achieves CDSA accreditation for content security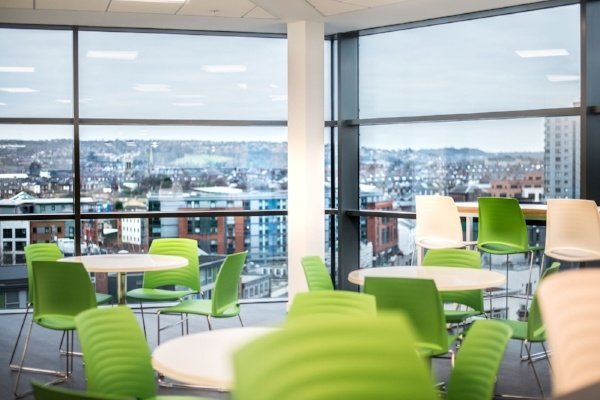 We're delighted to announce that ZOO has been awarded a Content Protection and Security (CPS) certificate by the CDSA for our Sheffield facility.
In this industry, security is everything. With unprecedented demand for the latest entertainment content, it's our job – first and foremost – to keep content safe and secure.
The CPS accreditation confirms our compliance with the absolute highest standards in entertainment content security.
Stuart Green, CEO, said:
"Keeping content safe and secure is of utmost importance at ZOO. We work with the biggest names in global entertainment, from Hollywood studios to VOD powerhouses, which means we're trusted to maintain security as a top priority – and we're proud to continually do so.
"It's essential that the appropriate policies and protection are in place to safeguard the content we handle. Cutting-edge tech and quality standards need to be supported by seamless security – and this certification emphasises our pledge to protect our clients' valuable entertainment content."
What does the certification cover?
By keeping a constant finger on the pulse of content protection, the Content Delivery and Security Association (CDSA) has gauged risks and vulnerabilities encountered in the entertainment industry.
If you can think of a potential security concern, the CDSA has envisioned and countered it.
The goal of the Content Protection and Security standard is therefore to secure media assets at all stages of the supply chain, updated annually to consider new trends and potential threats.
How does the CPS process work?
The objective-based approach scrutinizes all steps in entertainment production processes, both pre- and post-release.
This includes:
Governance and security culture – Security is supported and integral throughout the organisation from the board through to all employees.
Personnel and resources – Personnel are background-checked on hire, and trained sufficiently in security protocols.
Physical security – Security is in place to prevent unauthorised physical access to assets.
IT security – Systems are established to ensure customer assets are protected from internal and external attack vectors.
Training and awareness – Staff know how to operate in a secure manner and understand what is expected of them.
Web Development Manager (and go-to-guy for all things security), Steven Franklin, led the methodical assessment process, as the CDSA dissected all aspects of security at our Sheffield facility.
Steven said:
"Security has always been at the core of our operations and this certification should give our clients the confirmation that their content is in safe hands.
"We've been compliant for some time with the CDSA's Content Protection and Security program which covers all aspects of a company's operations; from personal procedures, physical access and IT configuration.
"The whole team is thrilled to receive official confirmation of our adherence to these standards following our first audit."
What does it mean for our clients?
ZOO is no stranger to entertainment security. For years, our software security protocols have been approved by the MPAA, major Hollywood studios and global broadcasters and distributors.
The CPS accreditation further proves that ZOO's standards for digital asset security, risk management, and disaster recovery are at the pinnacle of the entertainment industry – and our clients' entertainment content always stays secure.
When dealing with highly-sought-after content, it's not enough to shout the loudest about security – we need to show that we walk the walk. After rigorous testing, we're delighted our security is not only up-to-scratch but at the forefront of the industry.
To find out more about working with ZOO, get in touch with us today!