ZOO works with Mexican performing arts school to find fresh voice talent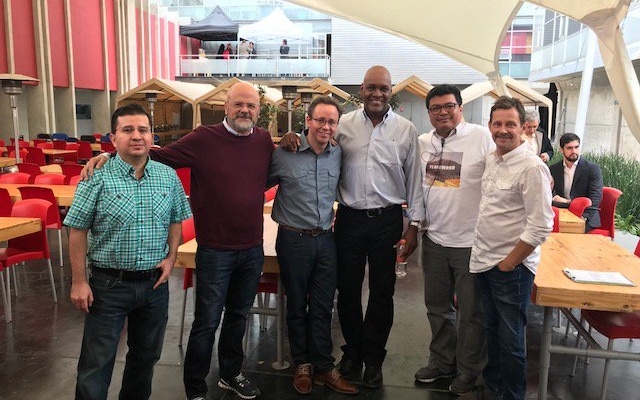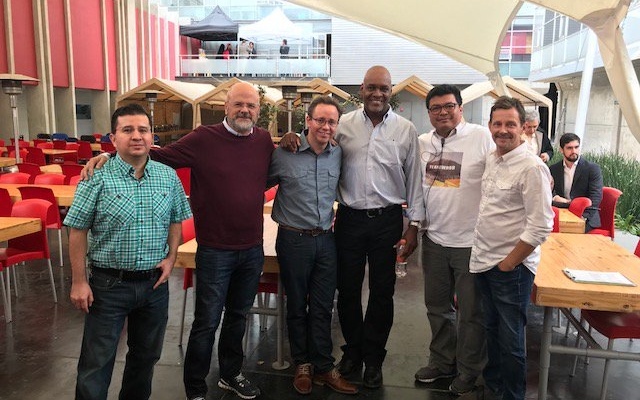 Team ZOO headed to Mexico City to work with performance arts school, CasAzul, and demonstrate the entertainment industry's first cloud-powered, online recording studio.
In a short space of time, our network of voice talent has grown rapidly, with new dubbing jobs already taking place around the world. We are constantly looking at new ways of growing our pool of voice talent, ultimately giving content owners more choice when it comes to their dubbed content.
For the first time, ZOO worked directly with the recruitment of new voice talent into the industry's workforce.
ZOO Digital meets CasAzul
With more non-scripted TV becoming available in the US, we spotted a need for fresh Spanish-speaking voice talent. As Mexican is widely considered 'neutral Spanish', and is the most important region of the Latin American Spanish (LAS) market, it was only right to visit the buzzing capital of Mexico City.
We teamed up with Argos Comunicación, a leading Mexican production company with clients including Sony Pictures, HBO and Paramount. The pioneering producers are responsible for over 400 hours of programming for the Telemundo Network – and own the bustling performing arts school, CasAzul.
Located in the Colonia Roma of Mexico City, CasAzul is dedicated to teaching acting skills for cinema, television and theater. Its tutors and professors are some of the most well-known directors and actors in Mexico.
ZOO's VP Sales for the Americas, Tony Ferkranus, traveled to the school together with Business Development Director for Latin America, Scot Evans and Mark Hawksworth, Senior Application Engineer, to host a casting call with local students and alumni.
We witnessed some of the region's budding voice talent first-hand and demonstrated how ZOOdubs, the entertainment industry's first cloud-powered, dubbing service acts as online recording studio to make the dubbing process a whole lot more efficient.
"The idea of giving CasAzul students and alumni the opportunity to audition for 'Hollywood' work just made sense as something beneficial to both the school and ZOO."

Tony Ferkranus
The auditions were a massive success, as students came prepared and completed auditions in one take like seasoned pros.
He added: "It was obvious from the beginning that many students were naturally talented and some already had voice-over experience.
"The turnout was much greater than expected and auditions had to be extended for an additional three days to give everyone an opportunity to record their voices."
Reaction to cloud-powered dubbing
We've continued to receive excellent feedback about ZOOdubs since its launch earlier this year – including award success at both IBC 2017 and NAB 2017. From getting recording sessions right first time to directing the whole process remotely, this is an online recording studio that is changing the game.
One of the benefits for artists is the ability to record anywhere, anytime – and it was fantastic to see how quickly students picked this up in Mexico, immediately getting to grips with the cloud-powered tools and recording their sessions smoothly.
"I was very pleased with the outcome of the auditions and am excited to continue working with ZOO Digital offering auditions and opportunities to students in the future."  

Epigmenio Ibarra, Argos Comunicación's owner
Based on the success of these auditions, and the opportunity cloud-powered dubbing offers, we're already looking into other schools within the LAS market.
Thank you to CasAzul!
We'd like to thank CasAzul's awesome Ignacio Flores de la Lama for hosting the team and everyone involved at the school for making the trip such an unforgettable experience!
Our visit to Mexico City has inspired us to search for more talent through acting schools in countries around the globe – and we're sure it's the beginning of something special.
To find out more about the entertainment industry's first cloud-powered dubbing service, get in touch today!