Customer Story: Cleo & Cuquin | Bringing animated adventures to Italy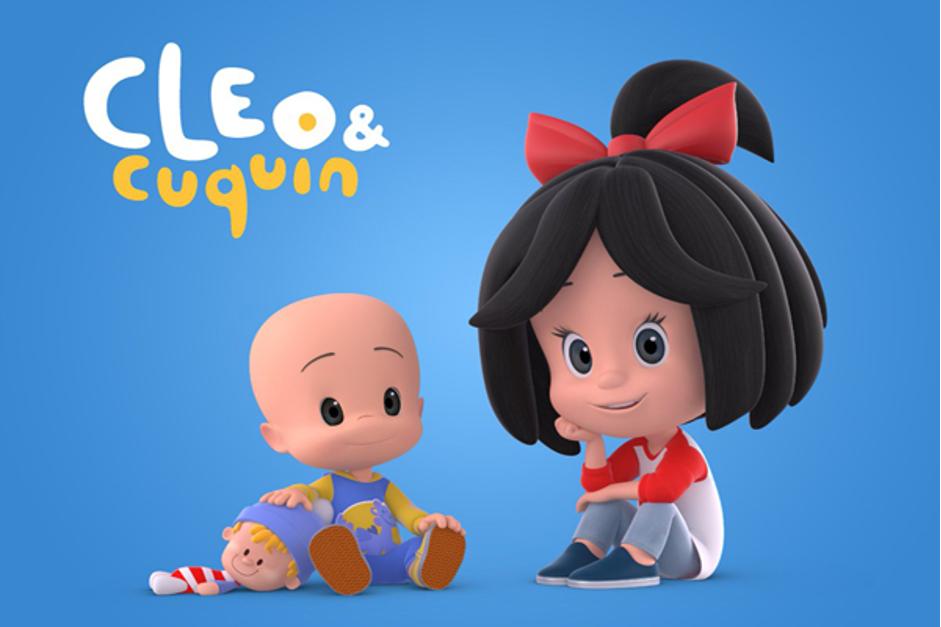 Moscow-based Animaccord looked to take the adventures of Cleo & Cuquin to a brand-new audience in Italy. Tackling the restrictions of lockdown, the client needed the perfect lip-sync dub that would help replicate the success of the show in Latin and North America.
The studio partnered with ZOO to bring together a remote cast of artists and ready 52 episodes of the preschool hit from English into Italian. The project also included the Italian rerecording of the show's theme song, which would be mixed by Emmy-award winner, Dave Concors.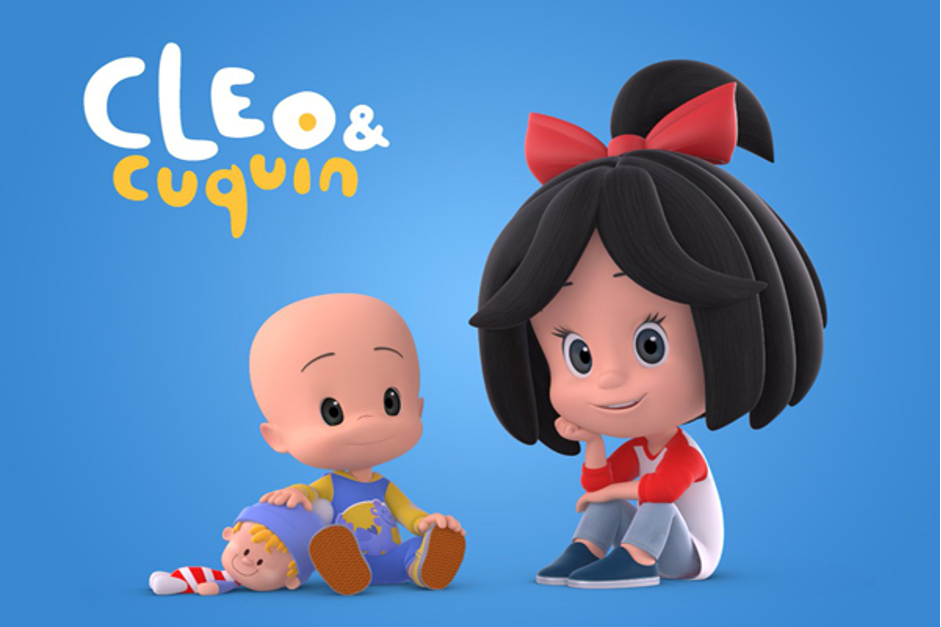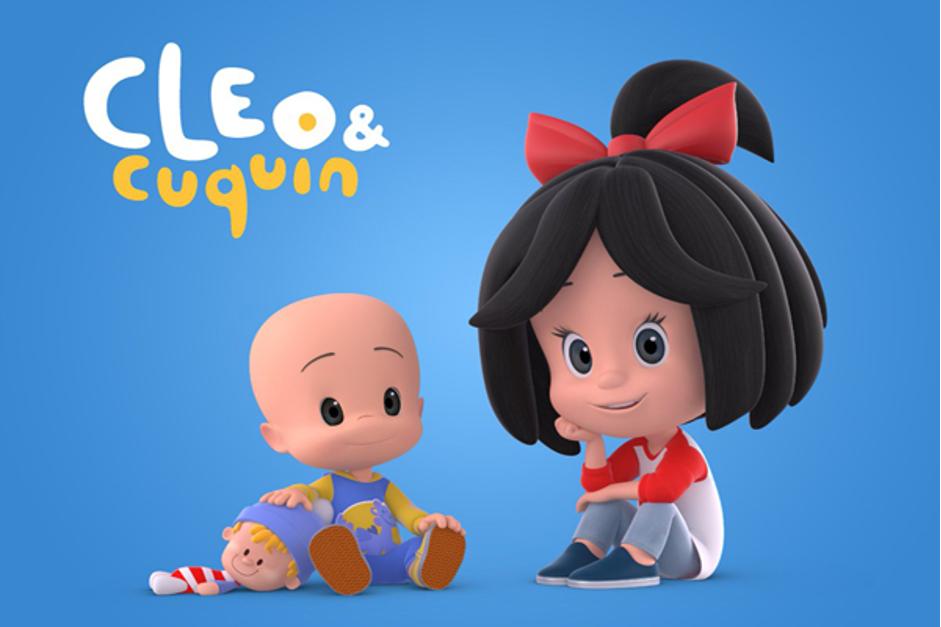 ---

Project at a Glance
Project:
Cleo & Cuquin

Client:
Animaccord
Size:
Two series (52 episodes)

Type:
Kids, animated, music
Services:
Lip-sync dubbing – Italian

Technology:
ZOOdubs
Themes:
Dubbing, remote recording, lockdown
---
 The Challenge
Italy faced national lockdown, but Russian studio Animaccord were all set to bring the animated antics of Cleo and her brother, Cuquin, to a fresh, new audience.
The Spanish-Mexican preschool show had already seen widespread success through Latin America, itself a reboot of the classic Familia Telerín series. The show had also made its way to English-speaking territories across Nick Jr, Discovery Kids and Netflix, but with more anticipant audiences looking for new shows to fall in love with, Animaccord sought out a localization partner to make the next move.
The project goal was to take the English dub into Italian, while bringing the same sense of spontaneity, excitement and charm that had seen Cleo and Cuquin make so many friends across North and Latin America. It was time to take their adventures to Italy – while tackling the challenges of dubbing in lockdown.
To bring Cleo & Cuquin to Italy, ZOO had to connect a widespread cast, deliver creative excellence, and demonstrate crystal-clear communications throughout. Lip-sync dubbing with pace and performance from start to finish.
Looking to collaborate creatively on the project, Animaccord also wanted a partner who could offer transparency and clear lines of communication from start to finish – staying open and attentive, while giving access to review assets and creative decisions along the way – ensuring both teams were on the same page artistically.
The Solution
ZOO joined forces with Moscow-based Animaccord to bring 52 episodes across two series to life in a new language. With national lockdown cutting ties to traditional recording studios, the series and its opening theme still needed an in-territory cast of performers to do the original justice.
ZOO assigned experienced dubbing director, Walter Rivetti, to kickstart the project. His first task was to scout his and our network of talent for the ideal Italian dubbing artists, finding the perfect voice for each character. Without being limited to the typical roll call of recording studios, the talent search covered locations across the country, not restricted to central dubbing hubs in larger cities.
Animaccord assisted with selection, backed by a seamless casting process and in-built casting tools within our dubbing platform. This meant the client could approve each artist's voice samples within the system, smoothly and securely. Deciding on the right voice for each and every character is a pivotal step – these are the voices that children will grow to love, and they have to be just right.
From this early step through to project completion, we worked closely with the Russian animation studio to ensure lines of communication were always open and any feedback or ideas swiftly fed into the creatives. While this international collaboration was taking place, no deadlines were impacted or milestones missed. ZOO's dubbing platform is built with efficiency in mind. Any tweaks to scripts were automatically updated and pulled straight through to the recording sessions. Any creative tweaks were fed straight to the talent – ensuring the most efficient use of time.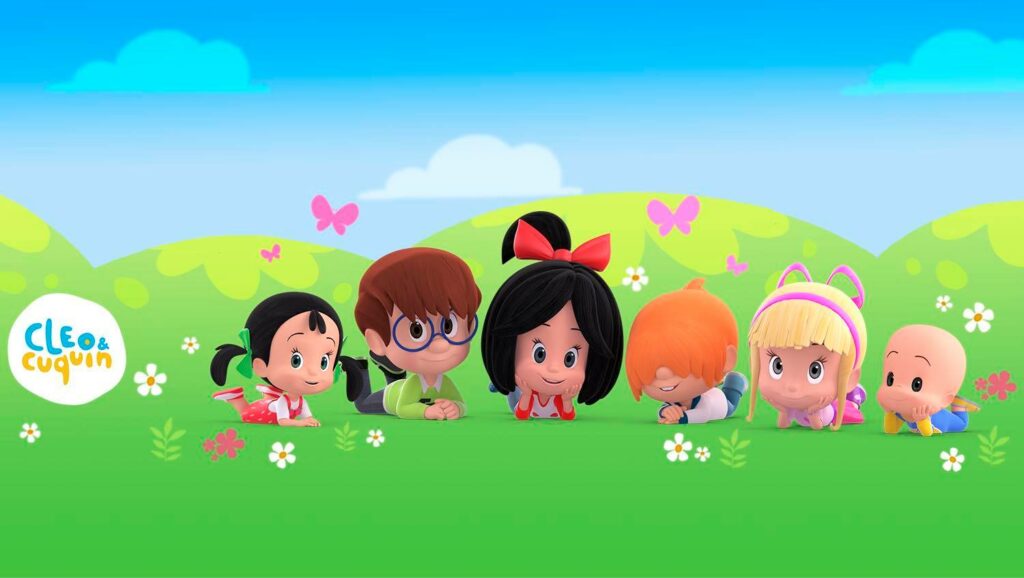 Keeping every step streamlined, within our ecosystem, maintained momentum. Pre-mixed recordings-to-picture allowed the client to review the performance of lines alongside the animation. This was all completed and reviewed within the cloud-based platform, without the time and cost requirements of producing screeners before going to mix.
With a short session of remote training, the Animaccord team were able to jump into the system and approve assets without delay.
Further reviews took place within ZOOdubs at key stages without interfering with production timeframes. The show's cast, theme song and first episode were all readied and reviewed ahead of schedule, giving the client creative input and control before the rest of the episodes were completed.
After bringing together and leading the Italian cast, the dubbing director Walter Rivetti said: "I loved directing Cleo & Cuquin because we told the artists to do what a child would do; have fun and use their imagination! I found myself in a similar situation while directing, using my imagination, and reminiscing about creating a rocket from a cardboard box, and having all these creative adventures as a child!
"My challenge was to recreate the simplicity and spontaneity of children with our talented voice actors. For Cleo, I had no doubt, I knew exactly the perfect actor, just as enthusiastic and cheerful as the character. As an experienced director, this is a project that I would gladly do over and over again!"
The Result
More than anyone in lockdown, kids (and their parents) have an insatiable appetite for new content, demanding more and demanding it faster. To meet this audience expectation and revenue opportunity, we needed to deliver high-quality localization at pace. By squeezing out industry inefficiencies, managing change and shaving time so every moment counts.
Cleo & Cuquin were safely and securely delivered to the client ahead of schedule. With two series recorded back-to-back, the Italian lip-sync dub came together perfectly – connecting production teams, a remote cast of voice talent and the client together in the cloud along the way.
With the help and intuition of Animaccord, we were able to bounce ideas between teams, while interconnected systems removed any unnecessary administration to smooth out the process. No reliance on emails, spreadsheets and third-party systems that could have clogged up the creativity.
Despite the difficulties of lockdown, the speed at which a remote cast of talented artists was brought together meant that high-quality dub recordings could take place, even within the continued restrictions of a national lockdown. This remotely connected cast worked in harmony within a virtual studio, able to perform passionately and execute captivating dialogue in the cloud.
 Animaccord dubbing manager, Julia Shlyapina, describing the project, said: "The Italian dub had to be as close to the original version as possible, with a cast of kids' voices that would really connect emotionally.
"We treated this dub in the same way we'd treat an original, with voices that sound natural, authentic and friendly. The team here always looks for top-quality dubbing and we really achieved that with Cleo & Cuquin!"