ZOO celebrates Excellence in Localization for a Global TV Project at the Broadcast Tech Innovation Awards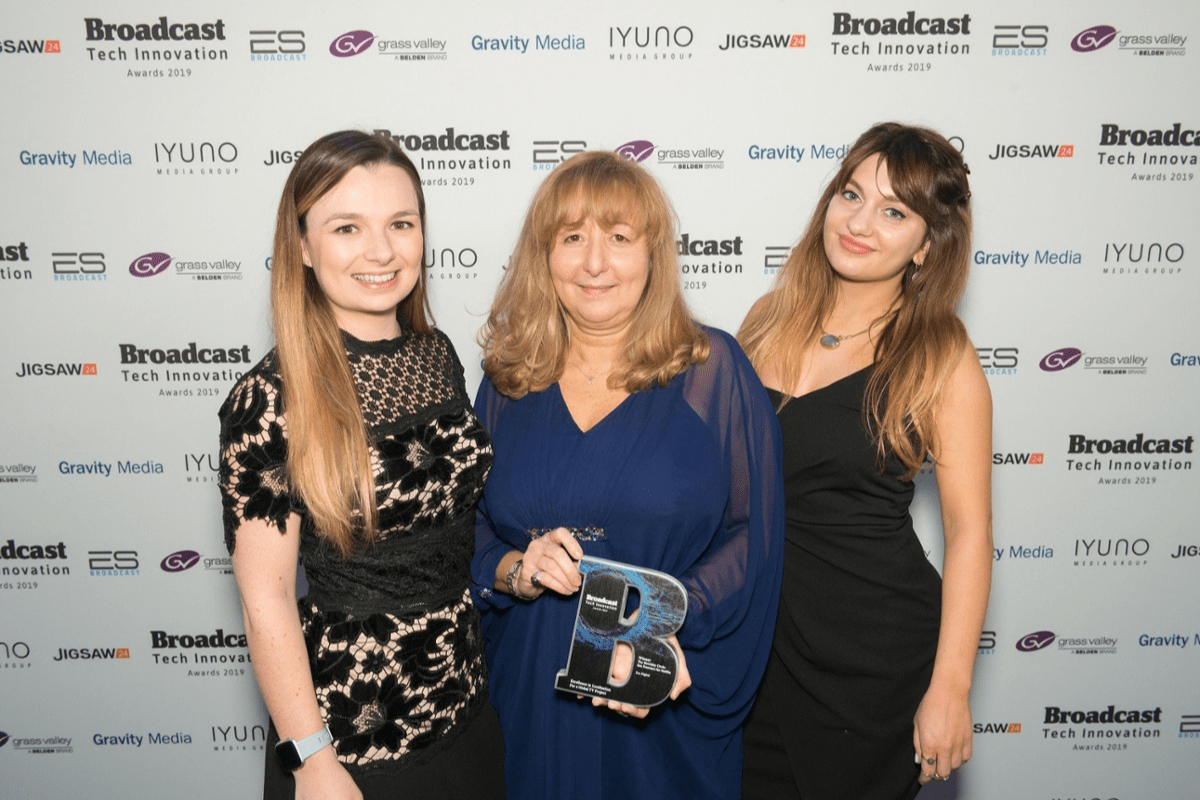 The Broadcast Tech Innovation Awards 2019 winners were revealed last week and we're super-proud to announce that Team ZOO bagged a trophy for 'Excellence in Localization for a Global TV Project' – with the help of our friends at Kew Media Group.
The Innovation Awards honor technology-driven impact across all areas of TV production and broadcasting. Hosted by comedian Phil Wang, the inaugural awards were celebrated in front of a crowd of 400 – with winners also including FOX Sports, Sky, Channel 4 and a host of other ZOO clients.
Excellence in Localization for a Global TV Project
Team ZOO was awarded 'Excellence in Localization for a Global TV Project' after working with Kew Media Group to localize The Bletchley Circle: San Francisco for Netflix.
The crime mystery premiered in the UK on ITV and airs on Citytv in Canada. After a successful first series, Kew Media set the task of distributing the series for global release – covering 17 languages across five continents.
Kew looked to ZOO to efficiently deliver a full range of localization and digital distribution services, covering 17 subtitling languages, three dubbing languages, five forced narrative languages, dub and subtitle conforms, audio description and digital packaging – all for the highest quality standards demanded from the Netflix Preferred Fulfillment Partner (NPFP) program.
By managing the project using our cloud-based ecosystem of interconnected platforms, we were able to guarantee the exacting localization quality required by Netflix, streamline admin, avoid duplication of work and access the required pool of translation talent. Managed efficiently in the cloud, with full project transparency for Kew.
As well as localization, the Innovation Awards covered sports, immersion, creative excellence, cloud technology and standout talent – shining a spotlight on the teams involved in entertainment innovation.
Shaunna Walsh, Dubbing Manager said:
The Innovation Awards do a fantastic job of focusing on the talented people behind all this ground-breaking new technology. From OTT to eSports, this is a really exciting time to work in the entertainment industry.
"The whole team at ZOO is really proud to receive this award. We're continuing to make big strides in how global localization works for our clients. As shows and movies are getting a second life in new territories around the world, everyone is excited to see how technology is opening things up."
Broadcast Sport and Tech editor Jake Bickerton added:
"The staggering array of talent that came together for the Broadcast Tech Innovation Awards is testament to the enviable levels of invention in the industry. Huge congratulations to all those who came along last night, and to all the night's winners."
---
Looking for 'excellence in localization'?
If you're looking to take your content into new global territories or platforms around the world, get in touch with Team ZOO today.
ZOO offers (award-winning) end-to-end services and cutting-edge technology to deliver localized entertainment content worldwide – trusted by the biggest names in entertainment.