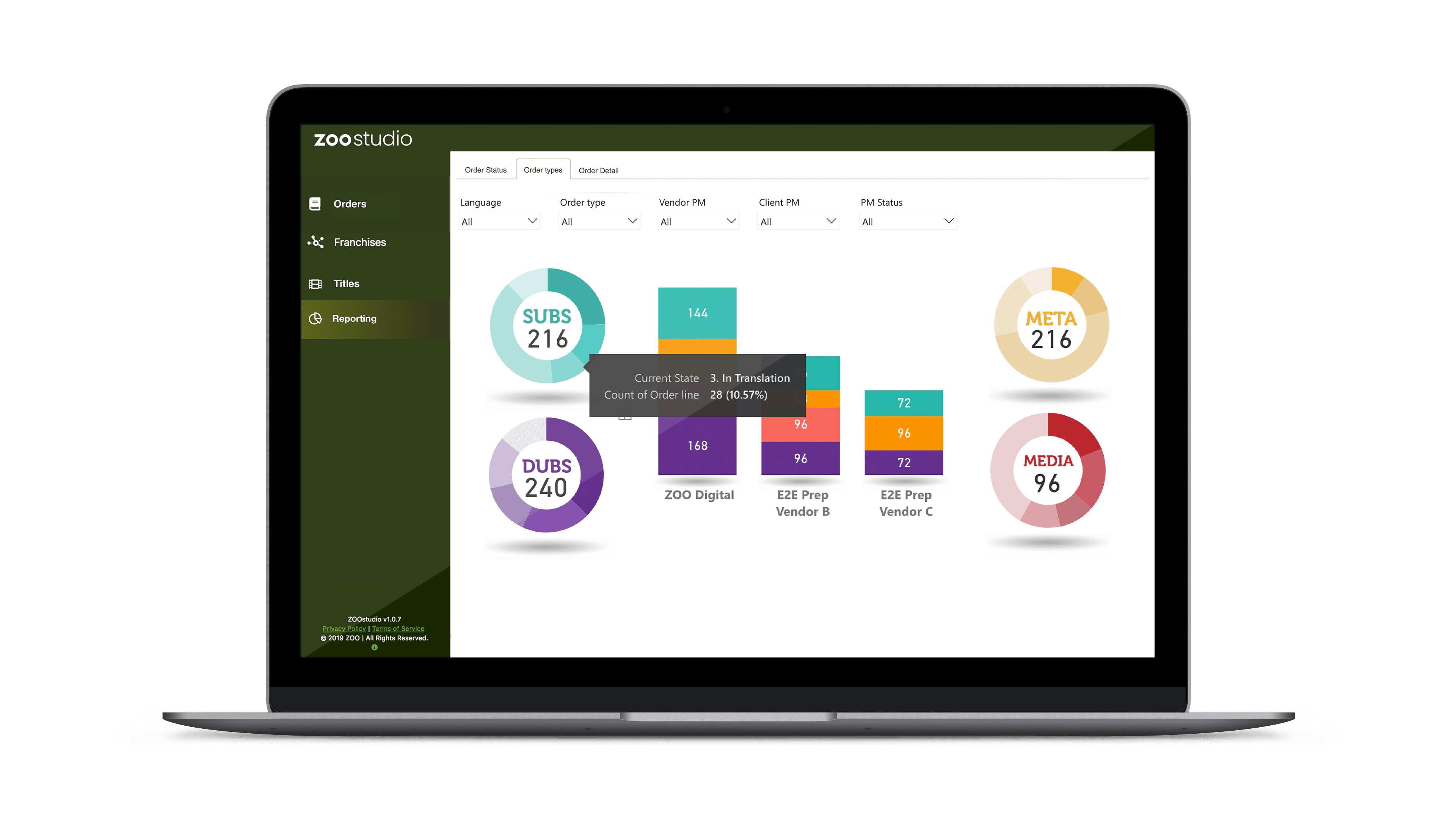 03.20.19
ZOO set to revolutionize entertainment localization with the launch of ZOOstudio ecosystem at NAB 2019
ZOO is continuing its mission to revolutionize entertainment localization services with the launch of our cloud-based ZOOstudio ecosystem at NAB Show 2019. The innovative service ecosystem aims to simplify localization for content owners; increase vendor collaboration and reduce supply chain wastage.
Designed to address the challenges of OTT distribution, ZOOstudio provides content owners with a centralized system for ordering, tracking and managing all the services required to create localized content packages.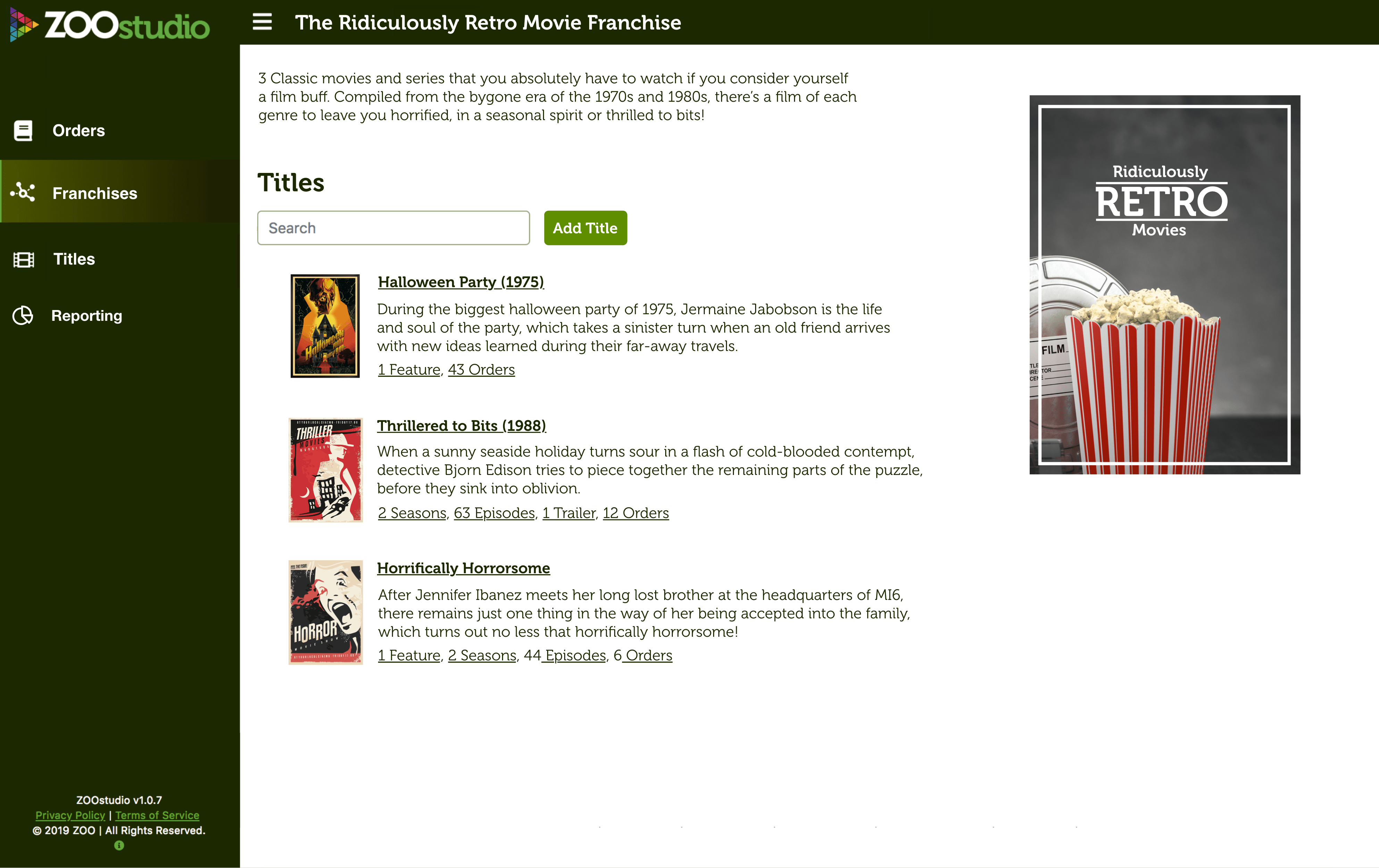 ZOO's collaborative approach sees services such as dubbing, subtitling, metadata localization and media processing delivered either by ZOO as the end-to-end vendor or in combination with clients' other preferred global vendors.
The ZOOstudio ecosystem brings together ZOO's existing, battle-tested platforms. It enables content owners to have all their vendors working together in one cloud system, with assets and reference materials shared between vendor workflows to increase efficiency and reduce duplication.
With a single point of order and fulfillment, content owners are no longer required to track projects across multiple vendor-specific systems; ZOOstudio gives full visibility and live consolidated status reporting across all vendor production workflows.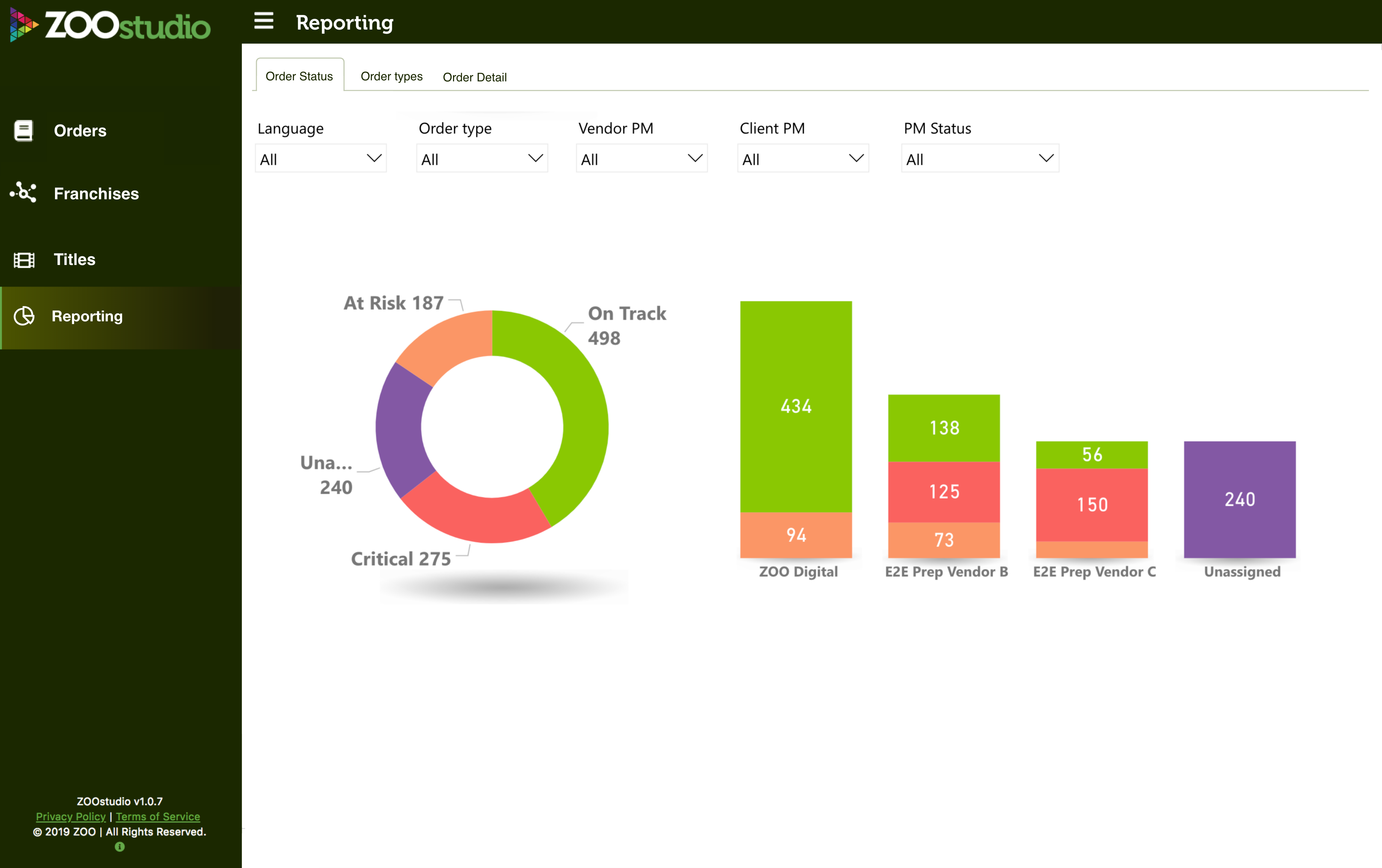 In offering such a revolutionary solution, ZOO President, Gordon Doran commented:
"The time has come for service vendors to work together to support content owners to achieve their goals. In ZOOstudio, we have created the single ecosystem that clients need to centralize and manage their end-to-end services across all vendors."
"Content owners will be able to share reference materials, assets and data across global workflows to simplify and speed up content distribution. This is how localization would have always been done if cloud technology had always been around.
"Services are centralized, streamlined, collaborative and secure. Duplication of costs and processes is reduced, and content owners have the freedom to choose their preferred services and vendors while managing the entire process all in one place – ZOOstudio."
Simplify localization
Discover the centralized system to order, track and manage end-to-end localization services.
Pull all your localization services into one overarching system. Have a single point of order and fulfillment. Choose the services you need to create localized content packages. Flow data across workflows to simplify global localization.