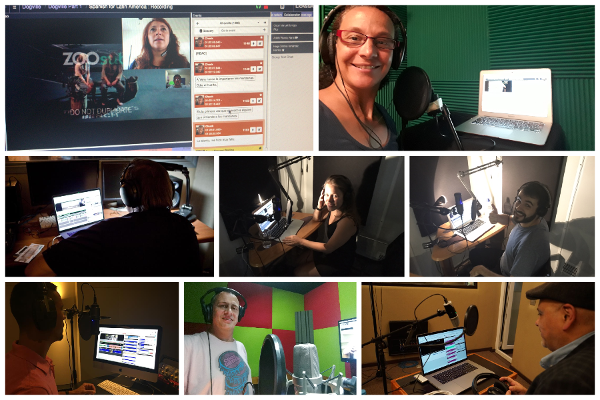 03.27.20
Work-from-home dubbing for directors and voice actors
With dubbing studios closed across many regions of the world due to the COVID-19 pandemic, major Hollywood studios and global streaming services are turning to home-based actors and directors to keep their projects on track during this challenging time for the industry. 
ZOO is working with customers and the dubbing industry to rapidly upscale its existing cloud dubbing services to help established directors and voice artists to make the switch to work-from-home dubbing. 
What is cloud dubbing?
ZOO launched its cloud dubbing service in 2017, with the capability to record audio from any verified location. This included both ZOO-Enabled Dubbing Studios and home recording environments. ZOO has worked on many lip sync and voice over projects, using a distributed workforce where the director and actors are in different locations but connected and collaborating via the cloud.
Recording sessions happen in much the same way as they would in a typical dubbing studio setting, with the director right there on screen to guide actors through the recording process line by line, verifying each take in turn. 
ZOO's cloud dubbing service uses our own software platform, ZOOdubs, to capture audio from voice actors working from any verified location. 
Cloud dubbing in action
ZOO's Vice President, Dubbing, Raul Aldana led an online lip-sync recording session. 
How does it work?
Award-winning technology: ZOO uses its award winning dubbing technology to manage the dubbing workflow from order to fulfillment. All recording sessions are captured in the system and these can take place at any time of the day, offering more flexibility to actors and directors. At this difficult time, it will enable actors and directors to collaborate easily around other work or family commitments. 
ZOO does not charge directors or voice actors to work in ZOOdubs; no subscriptions or licenses are required.

Watertight security: Maintaining security is the top priority with home-based recording. The ZOOdubs system automatically watermarks video content and streams it to directors and actors, through the cloud system. All interactions with the system are logged and it can only be accessed through two-factor authentication. As with all dubbing services, directors and actors are required to maintain security at all times, so for home recording this would require a dedicated studio area from which to record. Read more.Consistent quality: To ensure the audio quality of the environment, the ZOOdubs system automatically runs a session test at the start of every recording session to ensure the environment is suitable to capture the required quality of audio. The session test checks an approve mic is being used, that the recording room is quiet and free from echoes, monitors the actor's speaking volume and ensures a stable internet connection. Read more
What directors and voice artists think of home recording?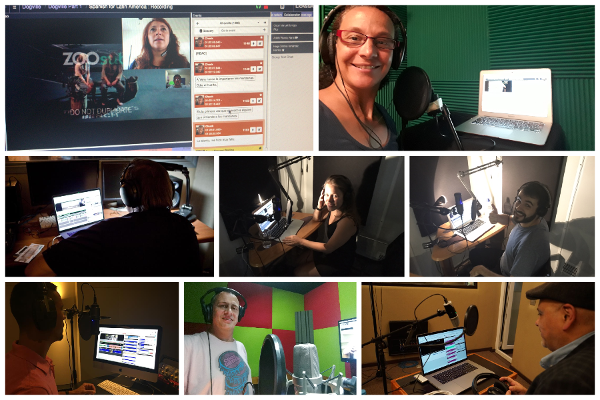 "ZOO's technology allows the actor and the director to be connected as if they were in the same studio."
ZOO already has some of the best directors and voice actors working from home-based studios in our cloud dubbing platform. They love how it gives them a one-on-one relationship with the director and the flexibility to work as and when they need. We're in this together
At ZOO we want to help the dubbing industry to keep working in the face of these unprecedented times.
If you are a director, voice actor, adaptor or a content owner and have any questions please contact us.