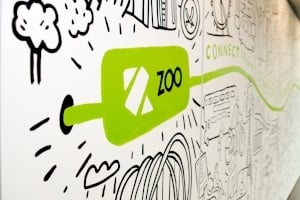 02.23.17
Welcome to our super secure new Sheffield office
We're settling into our brand new home on St Mary's Gate. With new clients on board including the 'Big Six' Hollywood studios, a growing team and an ambition to lead the fight against piracy, it's time to move onwards and upwards to bigger and better premises to fit the bill.
Super-talented Sheffield-based illustrator Rich Wells hard at work on the office mural.
ZOO says no to piracy
Working with some of the world's most sought-after TV and movie content, security and content protection are always high on our agenda. We take the fight against piracy seriously, offline as well as online, which is why we're working towards Content Delivery Security Accreditation (CDSA). The CDSA is the organization for international content protection and our efforts towards the standard are aimed at keeping our clients' content ultra secure.
CCTV, security passes for specific areas and the office layout – preventing the subtitling team's screens from being overlooked – are just some of the ways we're putting security at the heart of everything we do.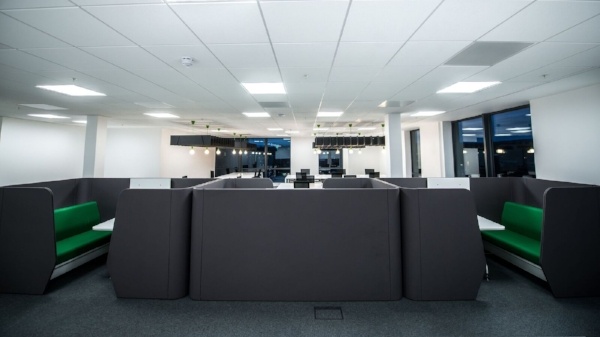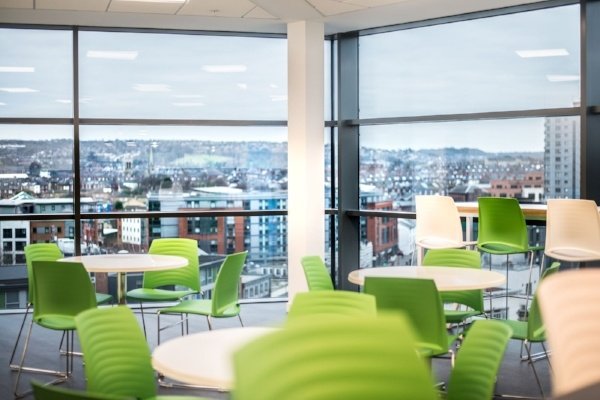 Thanks to Sheffield's Dale Offices for working their magic on our new office design, layout and furniture fit out.
Collaboration
Collaboration is really important to the way we work. For example, daily scrums are where our tech teams discuss how we can use our cloud technology to respond to our clients' needs and challenges and where we work out what exactly we're going to do about it. That's why we have dedicated break out rooms, booths and an open plan office – all designed to help pull on the brain power and expertise of each member of Team ZOO.
From LA to London to Sheffield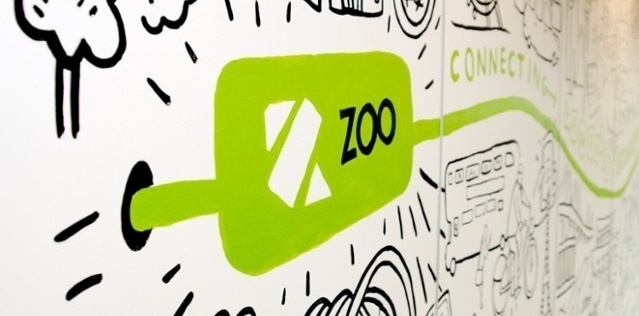 ZOO's a pretty unique place to work, not least because we're based in the tech centre of Sheffield as well as the entertainment hubs of LA and London. A fabulous mural in the staff area, created by talented local illustrator, Rich Wells, sums up what we're about on both sides of the pond as well as our reach around the world – connecting language, technology, thinking and people.
A visit from the BBC
We've already welcomed visitors including the BBC who dropped in to discover more about how we do things differently when it comes to localization and digital distribution.
All in all, it's exciting times at ZOO as we open these new doors.