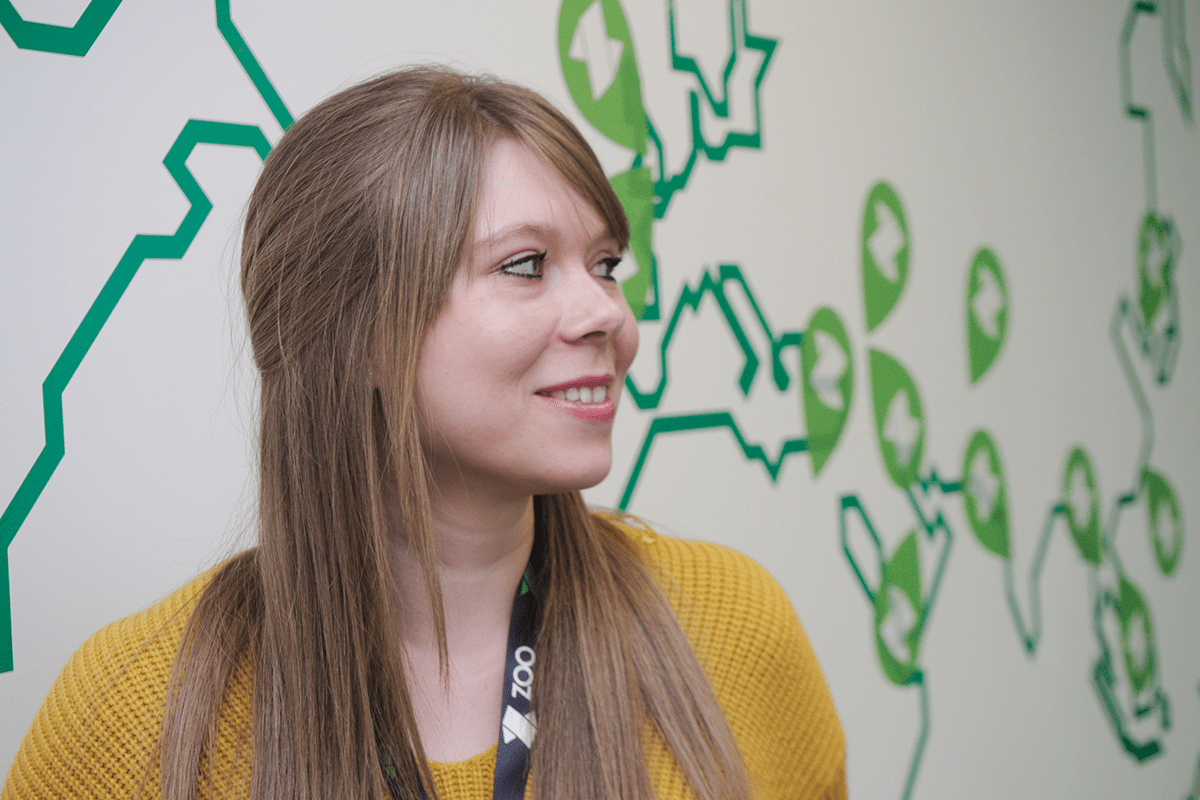 11.08.20
ZOO Spotlight: Sophie Wendell – Software Engineer
On November 8, National STEM Day celebrates science, technology, engineering and mathematics education – inspiring a new wave of talent into these fundamental fields. At ZOO, these areas of study are crucial to what we do. Building innovative technology that helps the biggest names in entertainment reach audiences around the world.

We spoke with Sophie Wendell, who tells us about her role as a ZOO software engineer, her unusual path into R&D and advice for women looking to work in STEM fields.
Tell me about your role and what your day looks like at ZOO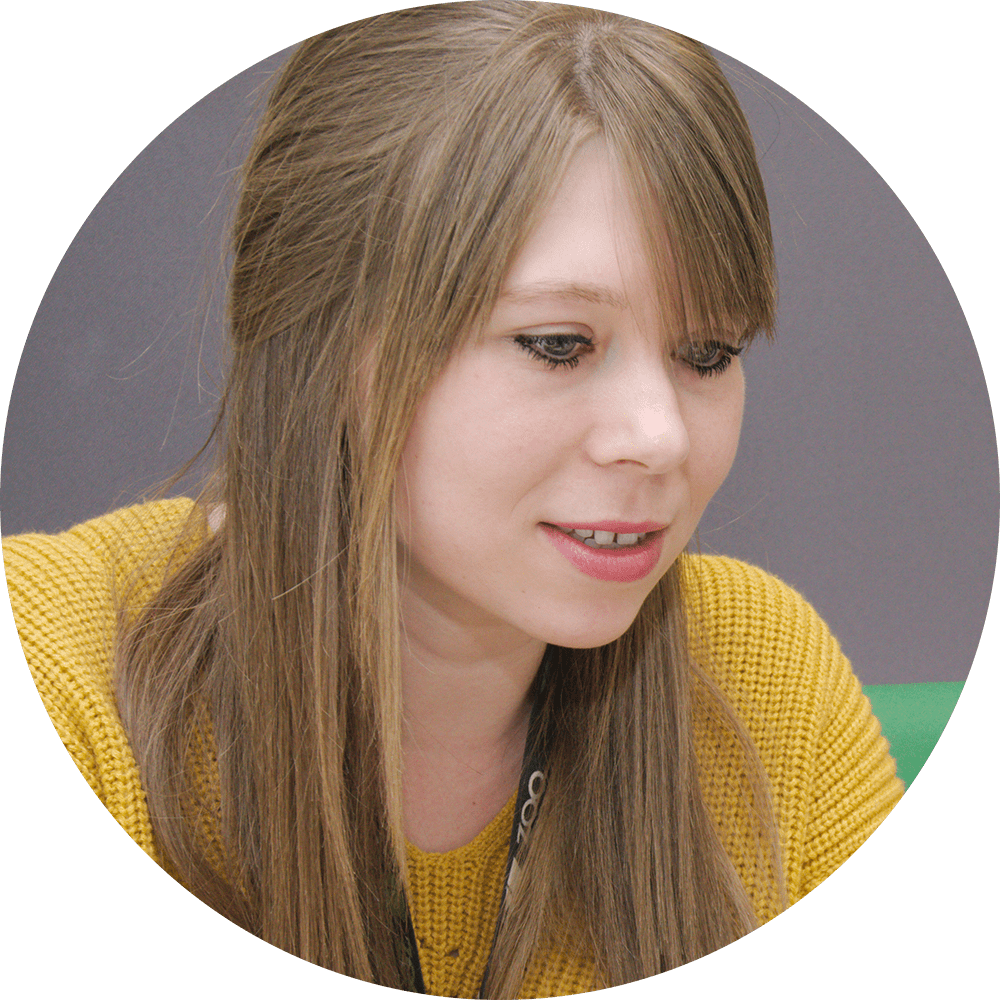 I work as a software developer in the R&D team at ZOO. That basically means I help design, build and test the platforms that ZOO uses to deliver services to our clients.
With the industry we work in, that covers a lot of ground across dubbing, subtitling, media services, project management and so on. All these areas are backed by some really innovative technology. It's our job in R&D to bring that technology to life and make sure it never stops evolving.
It's quite difficult to say what an average day looks like. Part of what makes ZOO different is that we act as an 'agile' operation and the team is built to be flexible.
That means some days you'll be working on the latest sprint ahead of a product launch. Other days, we'll have design meetings with the product managers; finding out about client requirements and how we can bring it all together neatly. Or working with the QA team and figuring out how we can tweak and improve our platforms.
You could say our software is never truly finished, so we're always making incremental changes to evolve functionality and make the tech even better.
How did you get into the role? What's your dev background?
The very first time I got involved in development was as a hobby, researching coding websites while I was at university. I was studying Russian studies, so something completely unrelated, but I enjoyed coding in my free time.
With my background in Russian, I joined ZOO as a translation coordinator, then a project coordinator within the language team. I shared my interest in coding at a work outing and asked how I could be more involved in the development team.
Thanks to ZOO's focus on internal learning and progression, I had the opportunity to enrol on a training program within the development team. This gave me the opportunity to learn from the best – and I knew I was in good hands.
I gained the skills and knowledge to join R&D as a junior software engineer. With hard-work and dedication, I've grown my skills and now, here I am, working on some cutting-edge projects within the team. I'm super proud of what I've managed to achieve here.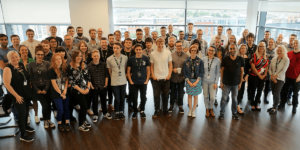 What does it take to succeed in the ZOO R&D team?
In terms of mindset, it's important to be adaptable. That's the whole dynamic at ZOO. We're working with the biggest names in entertainment on technology that is constantly changing.
Working in this industry, our clients are some of the most cutting-edge companies on the planet. So, as a team, we are constantly thinking up new ideas; how we can streamline that workflow or improve that UI.
It's all about understanding what the clients need to achieve – and then working out how we can support them to do this using technology, in one of the most fast-moving industries there is.
With all these creative ideas and different projects, you have to be able to keep up. Our team works really well like that. Everyone is there to support you and it's a real team effort, but we know that it takes dedication to be this flexible and able to change as projects do.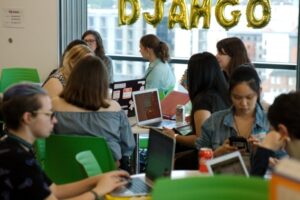 With organisations like Django Girls and Girls Who Code appearing to be on the rise, how does it feel as a woman working in dev?
When you look around it can be really inspiring to see the kind of change that's happening right now. We do need more strong females in development – and other STEM fields. These different perspectives and experiences can only lead to better results. It's what drives change.
There's no getting away from the fact that sometimes it can be daunting. It can be scary to feel like you're representing a wider group, in any form. But it's these changes in mindset that grow new opportunities. I think it's really important for women working in STEM fields to help build the confidence of others to follow.
Just as it was for me, it's important to see yourself in your role models. To look at a team and feel represented.
What advice would you give to women looking to get into R&D?
For me, that positive representation really matters. You might instinctively feel intimidated, like you don't belong – but you do! Knowing that you're not alone is really important and will help you fight any feelings of imposter syndrome. Don't underestimate yourself.
You will be taken seriously and be supported. We need more women in STEM fields who in turn, inspire others. For me, it was important to find mentors. To listen and learn at every opportunity.
In some roles, there will be biases, but we can combat those biases by really believing you belong. Women need to empower other women and break stereotypes. You're not in it alone.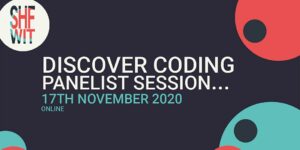 Discover Coding | November 17
Sophie will be taking part in an enlightening panel discussion on what it takes to become a developer, the challenges that women in tech can face – and how you can work in an exciting and rewarding career!
Find out more about Sophie's route into coding and how other inspiring women have built their careers in development at 'Discover Coding' – on November 17.