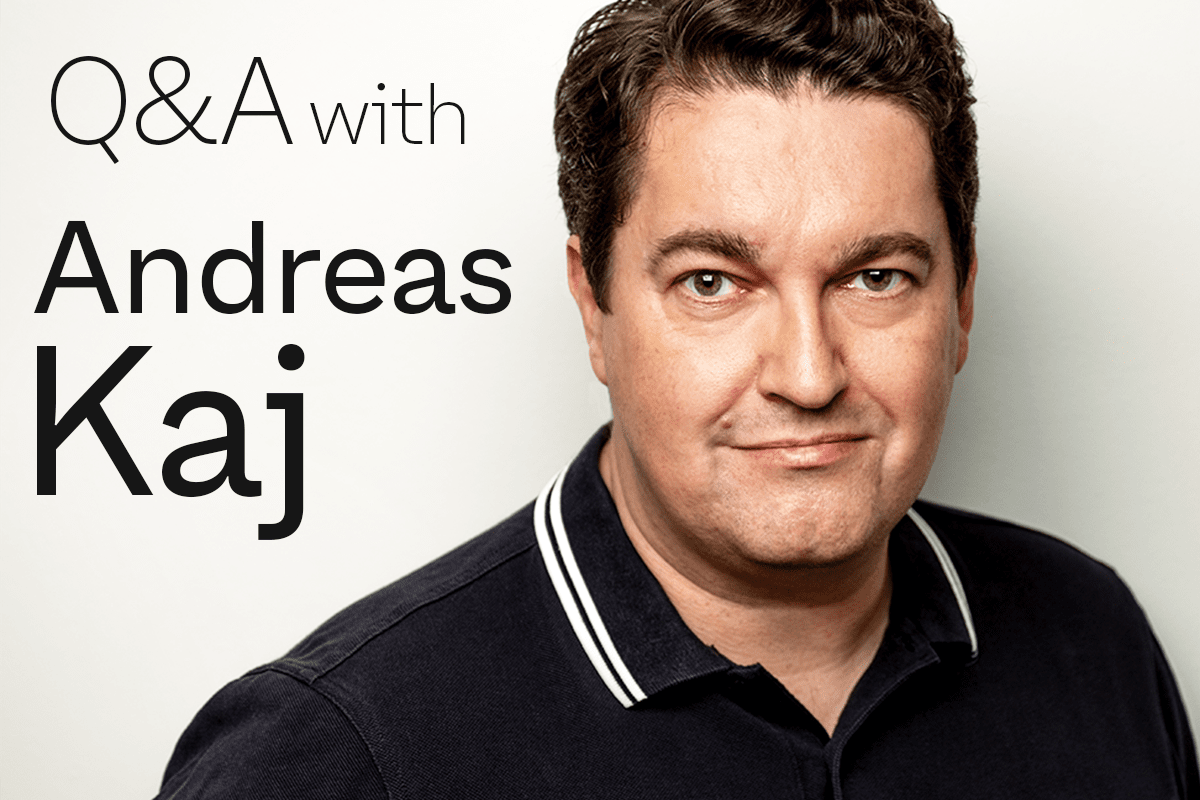 02.10.21
Andreas Kaj: Next Steps for Nordic Dubbing
Andreas Kaj joins ZOO as dubbing territory manager for the Nordic region, bringing a wealth of industry experience to the position. In his previous role, he was responsible for managing the dubbing of Warner Bros. feature films and trailers for the Nordics, Benelux and Polish territories.
Identifying an exciting time of change for the dubbing industry, Andreas shares his thoughts on the next steps for Nordic dubbing, how technology compares across the industry and how ZOO is tackling the biggest challenges brought about by the pandemic.
---
Hello, Andreas! Can you tell us a bit about yourself and your background in the industry?
Hello! I'm Andreas Kaj, and I'm ZOO's new dubbing territory manager for the Nordics.
I'm based in Copenhagen and have spent over 13 years in the localization industry at SDI Media, working in international production management on some incredible projects. In my career, I've covered everything from theatrical and games to home video and streaming.
My background was originally in music, and that hands-on experience with audio has definitely helped over the years – I've been able to act like a bridge between different departments across dubbing, audio engineering and production management.
What are some of the projects you've most enjoyed working on?
At the time, SDI was working on the Harry Potter films. Now, I'm a huge Harry Potter fan, so that was a real highlight for me. I would've done that for free!
Another game changer for me was The LEGO Movie. That was just so different from everything I'd seen before. I remember the dubbing director and I watching it separately. We watched the first two reels and realized that this was really something different. It was the same kind of the feeling the first time you see Toy Story, you know that people will either not get it at all or it would be a huge success. Thankfully, it was the latter.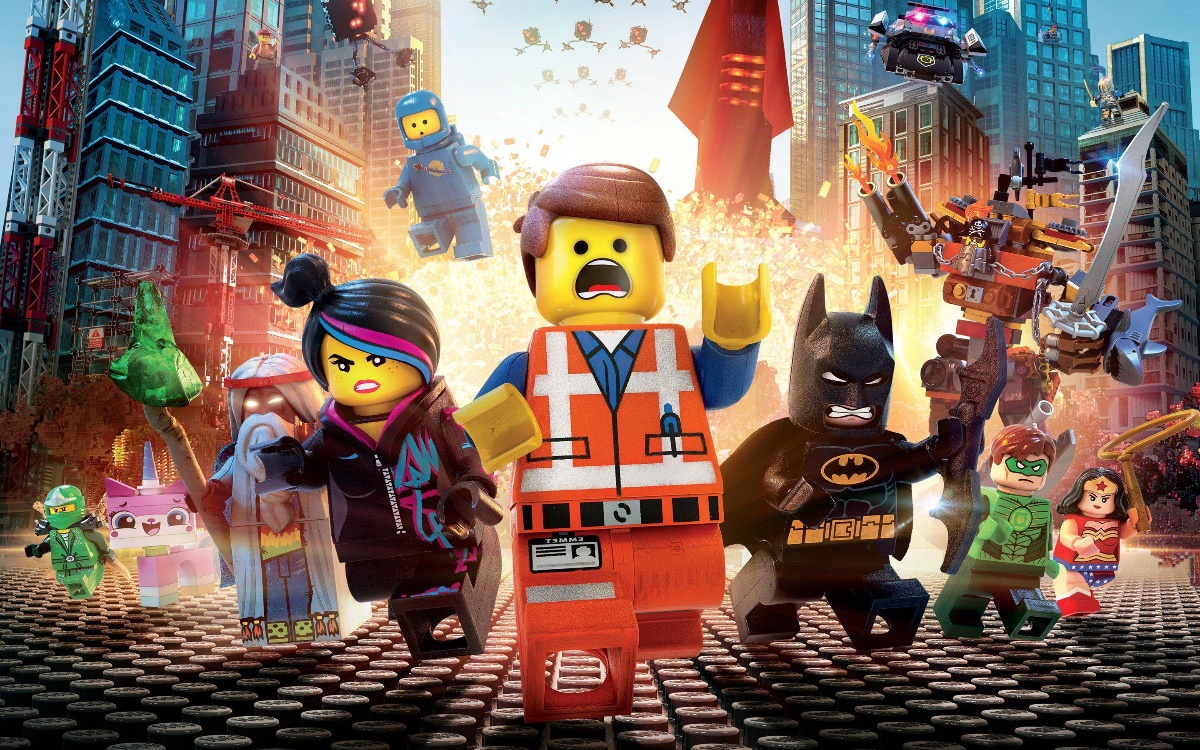 Credit: Warner Bros.
I was really happy to work on that, and it's a strange one because, being Danish, LEGO is in our DNA. Even as a private company, with the owners making billions, we still feel a sense of patriotic pride!
What are the biggest lessons you've picked up since working in dubbing?
Different languages and cultures have lots of different ways of doing dubbing. Right now, I'm in charge of the Nordics and we do it a certain way. But you work with Germany, Poland, South America, Asia, there are so many different styles and cultures that come into it, and you really need to understand and consider that.
That's something I find really rewarding. Communicating with different people and getting these artists from around the world onboard. Quickly finding out how to work with different cultures and people has become a real strength.
In coming to ZOO, I'm reconnecting with some real leaders in dubbing. I was talking with Mariusz, who now heads up the CEE region, and he has worked with some of my old colleagues in Warsaw. He's got a great reputation and I'm really happy to be reconnecting here. We come from different backgrounds, but we see eye to eye on a lot – and really care about what is going on in our territories. That's something that you need to be in tune with.
Tell me about the new role and what it will involve?
Following real success in Latin America, ZOO is looking to replicate this across Europe, the Middle East and Asia. We want to use ZOO's cloud dubbing technology to open up the industry; to bring in the next generation of talent and give content owners more choice.
This means recruiting a group of highly-experienced experts in dubbing. Each territory manager will have our different goals to accomplish, but between us, we're developing teams and talents that can handle the production requirements of our customers. Building our pool of translators, adapters, voiceover artists, directors.
For me, the aim will be to build our presence in Sweden, Norway, Finland and continue to develop this network of talent. This virtually-connected dubbing workforce.
We of course need to listen to these people and hear what they have to say. How quickly will they dive into this modern system and how can we develop it further? I know how remote recording is being done around the industry, but nowhere is it like this.
At first, I thought it would be a challenge for artists to get used to this, but everyone has been really positive, and demonstrated how intuitive it all is – without the need for timecodes, countdowns, and so many manual processes.
With a good experience of the different platforms in the industry, how does ZOO compare?
What I love about ZOOdubs is the way that the script, glossary, video, everything is connected. It's all these little touches that I've had in my mind for years. Things like having a glossary automatically connected to script, so it appears in one place – and any changes move through smoothly.
In other places, you could have a system for the script, a system for the glossary, but making everything work together is more of a challenge. But the benefits are huge.
I can't tell you how many times, worst case scenario, you have to get six voice talents back in to record because they've pronounced a name differently than the first time they did it. It's just money down the drain, but ZOOdubs can prevent that.
With turnarounds getting shorter, and batches getting smaller, sometimes you're only recording two or three episodes at a time. The more you can optimize in terms of not needing to record pickups, the better.
It's all these efficiencies that make the system. For translators, they're logging into the system and only see the tasks they need to see. No downloading video or scripts. No need to have QuickTime Player open, while also having the script as a PDF. Or plotting in timecodes. Then uploading it all to mail and sending it.
Traditionally, there's a lot of steps that don't need to exist. With ZOO, the workflow is just super-efficient and it gets rid of these bottlenecks which can really speed up production.
ZOOdubs is much more efficient. What I've seen is miles ahead of anything I've ever seen in my 13 years' experience.
For remote recording, it's the best because it's so quick. When you press play, it plays. No delays or latency. With some other studios doing remote recording, they'll have the talent in the studio while the director is sitting in a different office watching over Teams or something similar. You can't control the sync very well at all.
The fact that everything is in one system, from casting and onboarding talent to salary payments and contracts. This is where everyone wants to be.
Having first-hand experience, what do you think are the biggest technical challenges that service providers face?
A big challenge elsewhere in the industry is that everything is so manual. Too many legacy ways of working that haven't been improved on. So, keeping on top of casting through an Excel spreadsheet, then needing to send that via email. Someone needing to create a macro that pulls that info into another system. There's a lot of API sticky tape and so many ways it can be messed up.
In theory, you could have a voice talent who is waiting for the client to approve them on the project. If the client could just go into a system and click 'Approve', they could get to work. But instead, they're losing hours.
In that case, the talent might already be approved by the client, but that approval is in some email that won't get read until tonight. Then, by the time they find out the following day, the deadline is gone – or they need to move onto another project.
With all these little built-in efficiencies and solutions, it's obvious that the ZOO team has put some real thought behind this.
What are your next steps? What are your priorities in the Nordic region?
I want ZOO to be one of the serious players in the Nordic region. I want people to be aware of our presence.
It's important that we're not just seen as a temporary solution during the pandemic. We're here to stay as another established option, another dubbing provider. Especially now that SDI and Iyuno will be one option instead of two – there's definitely enough work to go around.
We've talked about some of the tech features, but what are the biggest benefits for voice talents working with ZOO?
Here, a lot of voice talents have their equipment and use home recording set-ups with sound isolation, acoustic booths and so on.
For these artists, the benefits are really around opportunity and work-life balance. Traditionally, we can only have talent within a half hour travel of major recording cities like Copenhagen, because they won't want to do too much travel for an hour session for TV. Often, I'll hear artists say; 'It took me 45 minutes to get into the studio, I recorded for 15 minutes, then 45 minutes back home'.
With batches coming quicker and smaller, there will be more of these shorter sessions – and it's just not practical.
So, with efficient remote recording, there will be the benefits of having a broader geographical capacity. But also, how this affects the talents' day-to-day lives.
I have some talents already who I thought would never buy into this way of working, but it makes their lives easier by cutting out unnecessary travel and admin. Take pickups for example, you could go into the system and record for five or 10 minutes, with no travel needed.
For younger dubbers, it opens new opportunities too. Sooner or later, they get into university, or over here, there's the fantastic Danish Musical Academy that will attract a lot of talent. They will keep their approved parts, but it doesn't make sense to give them new, smaller roles.
Sometimes that means recasting because it's just too difficult to book sessions. But these schools will have recording booths and with ZOOdubs, they could keep all their dubbing work too.
So, for voice talents, it's all about work-life balance?
Exactly. Many of the top-quality voice talents are also actors and this work is only part of what they do. But if you get an exciting role in a theatre production with the opportunity to go on tour for six months, that's what you'll do.
With ZOO, you'll be able to keep your dubbing work on top of that and won't be tied in to going into the studio at a certain hour. You could have rehearsals in the morning, so we can do it in the afternoon. Or in the evening, after you've been on stage.
The whole way of working adds so much more flexibility, and you'll be able to keep in the loop of the dubbing industry. So, for the talents, yes, flexibility and work-life balance are the biggest benefit.
How about for clients, what are the biggest benefits for content owners?
The turnaround times for worldwide launches are getting shorter and shorter, so we need solutions that cut out the manual processes. The more of these manual processes we can cut out of the workflow, or automate, the better.
What ZOO is doing is narrowing it down to what is really needed and continually optimizing that workflow.
But, there's also an element of flexibility for the content owner too. Let's take the five or six approved voices, who are ready to work on a project, but they're then offered acting work on a local film or theatrical production – and they want to focus purely on that. The content owner will need to extend the due date, shuffle the cast, reschedule studio hours.
However, with the right platform and network of talent, content owners will benefit from talents being able to record from anywhere – and they're no longer limited to the fewer voice talents available in short notice, nearby.
What impact can ZOO have on the Nordic region in the long term?
I think now is the time to enter the Nordics. The entertainment business is seeing more productions coming in, driven by all the different streaming services and this expansion of content. There is more than what the established studios could deal possibly with.
What I want to do is truly establish ZOO as a serious player on the Nordic market – for high-quality dubbing, and not just a quick-fix during the pandemic. We want a bigger piece of the cake.
On the flip-side of this, it's important that talents want to work with us. I want ZOO to be a great place for talents to work – and the studio they're keen to work with.
The technology and efficiency just makes their lives easier.
Taking the earlier example, working on some other productions, there will be glossaries in a separate system or the search functionality will be slow. There will be Excel files shared around via email. It's all very manual – but something could easily slip through the cracks.
If it's not caught before recording, the studio will need to do pickups. You can't go back to the translator or talent and say, 'hey, that cost us more because you did this…', because it's such a manual system, anyone could miss a detail – it's not the fault of the talent.
With ZOO, the technology and workflow efficiencies let the translators focus on translating. It lets the creatives focus on the creative. ZOO is making their lives easier and empowering them to do what they do best.
---
The appointment of Andreas Kaj underscores the continuation of rapid growth plans for ZOO's dubbing services. Following significant success in Latin America, ZOO is focussed on replicating this in Europe, the Middle East and South East Asia.
Thanks to ZOO's cloud dubbing technology, we are able to work with more talent and dubbing studios in more locations, opening up the industry to the next generation and providing opportunities to those actors, directors and adaptors not located in traditional dubbing hubs.